Chez Philippe - Geneva
Bistronomic, French, Steak house
Phone
Hours
Open  7 days a week
Lunch 12pm - 3pm
Dinner 7pm - 11pm
Situated in the Passage des Lions, the perfect place for a "carnivore" restaurant, Chez Philippe is typical steak house in the best tradition. Inspired by multiple voyages made by Philippe Chevrier to New York, this bar/grill is open daily in a chic New York-style setting right in the heart of Geneva.
Learn more Learn less
Key points
Large choice of meat from the Grande Boucherie du Molard; meat sold to take home; two settings: a bar on the ground floor and the upstairs grill room; cigars for sale.
Plus
The possibility to make reservations for groups
Average price
Average price « à la carte » based on one appetizer and one main dish (excluding drinks, according to the menu provided by the restaurant)
Location
Located in the center of Geneva; Geneva's business district.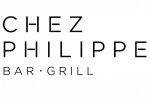 Your booking request for Chez Philippe