Glow - Geneva
After work, Bars lounge
Phone
Hours
Open 7 days a week from 9am-1am
Bathed by the light of the lake, the Glow Bar with its contemporary couture design and spacious lounge invites to relax and unwind in front of one of its immense fireplaces…
The Glow Bar is without a doubt the ideal spot for a Zen moment at any time of the day or evening.
On the menu, a variety of gourmet specialties prepared with carefully selected ingredients to please the senses of the most discerning epicures as they enjoy the background lounge music.
A ceiling of stylized waves is covered with white lacquer that reflects the moods of the nearby lake and its continual variations of color and light.
Two works by Korean artist Jae-Hyo Lee also seem to evoke droplets of water bursting in suspension and reinforcing the theme. The surrounding landscapes are also suggested in the shape of the bar area.
A wine cabinet makes a design reference to the Alps and there are images that travelers arriving in Geneva would have seen in flying over the region.
Unquestionably trendy, the Glow Bar has become the most popular place for residents as well as those traveling through Geneva.
Learn more Learn less
Key points
With its timeless design, at the height of elegance and refinement, the Glow Bar + Art is simply different.
Location
Located at Hotel President Wilson, on the shores of Lake Geneva, just a 10-minute walk from Geneva's Cornavin train station. Underground parking on-site.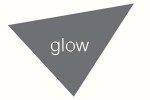 Your booking request for Glow