Le Poolside - Geneva
Asian, French, Mediterranean, Modern and creative, Seafood, Vegan, Vegetarian
Phone
Hours
Open 7 days a week
Pool open from 9am - 7pm
Restaurant until 4pm
Lounge until 9:30pm
The InterContinental Geneva reserves the right to close the Poolside location in the case of unfavorable weather conditions or private events.
Nestled on a hillside above Geneva, in a garden setting where the azure of the pool and the green of the vegetation create a relaxing ambiance, the Poolside restaurant is open from May thru September. Push open the white entry gate to discover a secret oasis where delicate and subtle aromas fill the air. In the shade of white canvas parasols, comfortable chaise lounges are the perfect place to do absolutely nothing. And the restaurant is located just a few steps away on an adjoining terrace when lunchtime rolls around.
Poolside invites its guests into a chic and tranquil atmosphere where lunch is served by the water's edge. The wood and white furniture evokes a nautical décor while the simplicity of the table settings lends itself to the sharing of a convivial meal.
As the sun sets in the evening, the poolside venue is illuminated, adding another set of colors and a new ambiance. The lounge comes alive with the precise movements of the bartenders who bring to life a cocktail menu full of surprises. To complete the day on a gourmet note, the lounge also offers the possibility of a light dinner with an assortment of finger foods and Asian delicacies.
The Chef
Guillaume Bourdillon earned his diploma at the hotel high school in Macon at the age of 17 and went on to his first professional experience at the InterContinental in Frankfurt, Germany. Working in large-scale event management, he learned the skills of the trade and the qualities expected in a 5-star hotel.
The InterContinental gave him the chance to work in London, where he worked in the hotel's gourmet restaurant and discovered the world of starred establishments. He continued his career path with various challenges in France and Switzerland, such as the opening of the Hotel du Midi in Delémont. He worked with chef Delacourt, a "meilleur ouvrier de France" at the Domaine de Divonne, before moving to the InterContinental Geneva in 1996. He moved up through the ranks: banquet chef, associate chef, before being named as executive chef, a position he has held for the past three years.
His philosophy? Feature recipes based on local, fresh, and seasonal ingredients. And it is not unusual to find accents of Il Lebanese or Indian cuisine on his menus…
Learn more Learn less
Key points
Poolside has the largest outdoor pool in Geneva!
Plus
Original cocktails devised by our successful mixologist-bartenders are not to be missed!
Average price
Average price « à la carte » based on one appetizer and one main dish (excluding drinks, according to the menu provided by the restaurant)
Location
In the heart of the neighborhood near the United Nations, the InterContinental overlooks Lake Geneva and the city of Geneva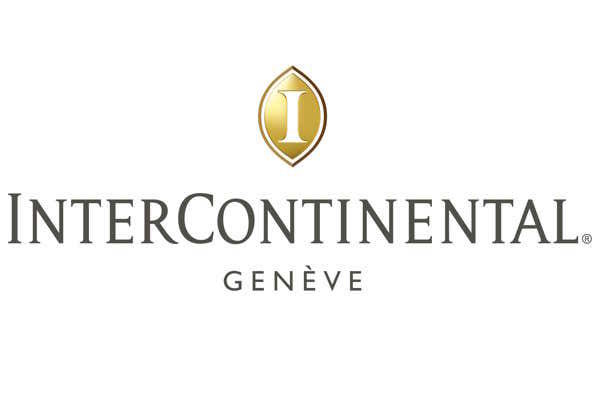 Your booking request for Le Poolside