Les Voiles - Geneva
Burger, French, Street food, World fusion
Phone
Hours
Open Tuesday - Sunday
Closed on Monday
Les Voiles by Genève Plage is an ephemeral lounge bar welcoming you during summer time.
Sandy beach and beautiful terrace on Lake Geneva, "Les Voiles" is a privileged space with a relaxing atmosphere that evolves with DJ sets, live performances and other surprises. Open Tuesday to Sunday, from 6 pm to 2am, 'Les Voiles' is the ideal place for afterworks with colleagues, friends night out and romantic drinks at sunset. While enjoying the view and drinking a mojito or a "Rouge Baiser" cocktail, you can taste the gastronomic "finger food" created by our chiefs as well as the fresh and delicious sushis made by the Nomad Verbier Chiefs.
Learn more Learn less
Key points
Near the lake, only during summer with a lounge ambiance, and an amazing view. Underground parking on-site.
Average price
Average price « à la carte » based on one appetizer and one main dish (excluding drinks, according to the menu provided by the restaurant)
Location
Located at Genève Plage, in Cologny.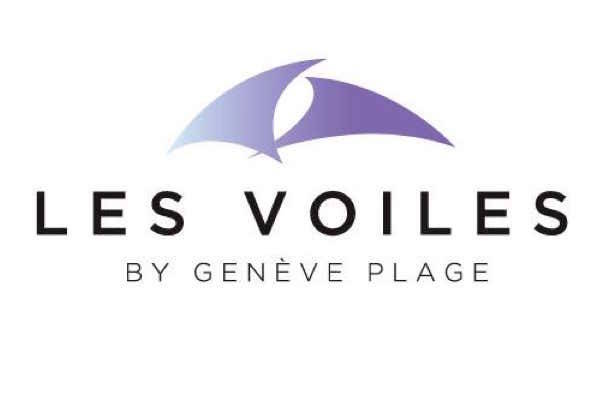 Your booking request for Les Voiles