Montblanc - Geneva
Fashion accessories, Leather goods, Watchmakers
Phone
Hours
Monday to Friday
Saturday
Closed on Sundays
For over 100 years, Montblanc has embraced the traditions of lasting value and exquisite craftsmanship. The Maison's uncompromising principles of design, style, quality and workmanship have allowed it to create heirloom collections that are passed from generation to generation. The iconic Montblanc emblem is a symbol of excellence – the pinnacle of luxury writing instruments, timepieces, leather, accessories, fragrances and sunglasses – and the Maison has made an enduring commitment to encourage excellence through cultural advancement.
Montblanc has its roots in writing culture and therefore sees a particular obligation to its own cultural commitment. Through various international activities, the Maison makes a creative contribution to modern cultural life: Montblanc itself writes a small piece of cultural history.
Key points
A proud history of innovation; the Montblanc Bespoke Nib harnesses technical progress to further enhance the ancestral act of putting pen to paper and ideally suit a person's writing style.
Location
In front of the Montblanc Bridge on Rive Gauche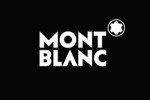 Your booking request for Montblanc