Leopard - Geneva
After work, Bars lounge
Leopard Bar is the perfect place to relax and indulge in a memorable evening with friends.
Just a few steps from Lake Geneva, the bar offers a vast selection of the most prestigious liquors, wines, and champagnes, as well as a wide range of top-shelf spirits. The cocktail menu ranges from the most classic to the most adventuresome.
Our menu, served until 1:30am, also offers a variety of delicious specialties, from simple to sophisticated: the best club sandwich in all of Geneva to caviar by way of filet of beef or sole.
From Monday through Saturday, the bar features live music, with talented bands that play various styles from jazz to classic rock, creating a vibrant, yet cozy atmosphere.
Key points
An intimate setting with a vibrant and chic atmosphere, live music from Monday to Saturday. Access to Cigar Lounge.
Location
Across from the harbor of Geneva, a 10-minutes walk from the la Rue du Rhône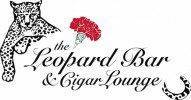 Your booking request for Leopard