Le Loti - Geneva
French, Gourmet
Phone
Hours
Open 7 days a week
6:30am -11pm (continuous service at the bar)
Breakfast, Lunch, and Dinner
Philippe Durandeau, head chef at La Réserve Genève, has turned pure simplicity into an irresistible, timeless recipe for success, immune to fads.
The seasons change, a sense of delight fills every day of the year. All you have to do is taste the ravioli with blue lobster, fresh tuna ceviche, grilled whole Saint Pierre, Dover sole, Aubrac beef filet medallion, mixed fresh vegetables, homemade mashed potatoes…
And the journey doesn't stop there: warm velvety tart with pure Caribbean chocolate, shortbread with raspberries and red berry sorbet, a true Baba au Rum…
Every morning, the breakfast buffet is set in the dining room at Le Loti, with traditional service from the menu as well.
Le Loti is also the perfect place for a generous and delicious Sunday brunch
An array of sushi, scrambled eggs made to order, a selection of hot dishes and tapas: risotto, fish, and meat served family style for the table to share. And don't forget the treats for those with a sweet tooth…
If you like to bring them, your children eat free of charge at La Petite Réserve.
Learn more Learn less
Key points
The best products perfectly cooked, for the best possible flavors. Nothing more, nothing less… Like in Venice, an elegant water taxi provides free shuttles from the private port at La Réserve to the center of Geneva. This service is available from March to mid-October, weather permitting.
Average price
Average price « à la carte » based on one appetizer and one main dish (excluding drinks, according to the menu provided by the restaurant)
Location
In the heart of an 8-acre park on the shores of Lake Geneva, just 3 miles from the center of Geneva and less than 2 miles from the international airport.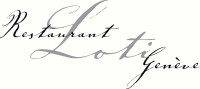 Your booking request for Le Loti