Wine and Beef Lévrier - Geneva
Brasserie, bistro, wine bar, French
Phone
Hours
Open 7 days a week
Lunch 12pm - 3pm
Dinner 7pm - Midnight
Saturday to Sunday non stop / noon-Midnight
A perfect place for those who love good wines poured by the glass and confirmed carnivores that also enjoy updated versions of "grandmother-style" desserts.
A grand classic served in culinary exclusivity: Swiss beef entrecote, tender and delicious, made even better by the chef's addictive sauce.
New ! Rib-eye steak certified Bio, beef raised in our Swiss pastures and fed on grass, our "Green Manifesto" for lovers of Bio.
A warm ambiance is accented by service with a smile by waitresses in white aprons.
This chic, urban bistro is spacious and opens onto two terraces for dining in the warmer weather, seven days a week.
Learn more Learn less
Key points
A temple for quality beef entrecote and a large selection of wines by the glass.
Average price
Average price « à la carte » based on one main dish and one dessert (excluding drinks, according to the menu provided by the restaurant)
Location
Geneva's Right Bank, very close to the lake.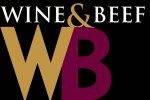 Your booking request for Wine and Beef Lévrier