Wine and Beef Fusterie - Geneva
Brasserie, bistro, wine bar, French
Phone
Hours
Monday to Satruday
11:30am – Midnight non-stop
Closed Sunday
The elegant and arty interior design of Wine and Beef in the center of town is the perfect backdrop for a concept that pairs good wines with quality Swiss beef entrecôte and a fabulous sauce.
New! Rib-eye steak certified Bio, beef raised in our Swiss pastures and fed on grass, our "Green Manifesto" for lovers of Bio.
A dozen great desserts include warm chocolate cake, tarts, ice cream or crème brûlee "Swiss style."
In the spirit of an eatery/boutique, a good bottle can be taken home at any hour.
Learn more Learn less
Key points
Contemporary décor, 30 wines by the glass, entrecôte served with a unique sauce, open non-stop seven days a week for lunch and dinner
Average price
Average price « à la carte » based on one main dish and one dessert (excluding drinks, according to the menu provided by the restaurant)
Location
In the Passage Malbuisson / Rue du Rhône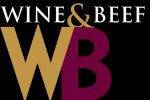 Your booking request for Wine and Beef Fusterie