Bar - Geneva
After work, Bars lounge
Phone
Hours
Monday to Friday
Saturday
Closed Sunday
This ephemeral bar, only open during the summer season, is renowned for its originality and its location.
The bar at Les Bulles du 23 is worthy of its name, with a concept designed around three beverages (Champagne, Gin & Tonic, and Aperol).
Inside, you'll be surprised by trendy interior design with old bathtubs converted into chaise lounges and sofas. In the middle, a large, cast-iron bathtub is filled with ice… and bottles of champagne! A chain and a padlock are attached to each bottle, so that you can unlock your own bottle directly from the tub. You will also find a chariot filled with aromatic herbs and spices so that you can customize your own gin & tonic to taste. Add a spritzeria for a spritz of classic or unique flavors (strawberry/basil, passion fruit…), plus an interesting selection of wines by the glass, and a menu with tasty plates to share…
Open to the public only from May to September.
The space can be rented for private events the rest of the year.
Key points
A trendy, relaxed bar with a nice mix of local and international clientele, perfect for after-work drinks.
Plus
With a DJ outside, an ideal spot to enjoy late, sunny afternoons on the terrace along the Rhône.
Location
Along the Rhône, across from the Bâtiment des Forces Motrices in Geneva.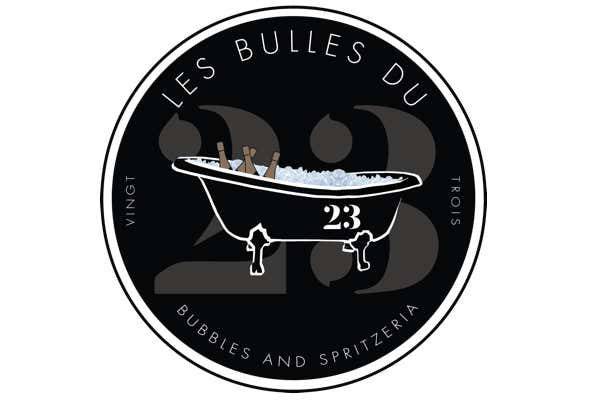 Your booking request for Bar