Anjuna Beach - Monaco
Mediterranean, Modern and creative
Phone
Hours
Monday to Sunday From 10am on the beach
*Please note:
Reservations by telephone only. Email reservations for groups or private parties only.
The era of fun summer seasons at Anjuna Beach rolled in with the waves in the bay of Eze in the year 2000, as the third millennium got underway.
Posed on the rocks at the bottom of a cliff, this fabulous beach restaurant has only improved over the years, and is reinvented each season to be bolder and more beautiful.
Tucked into a hidden cove, the restaurant takes its guests on a tour around the world with décor from far-away islands. From Indonesian statues to tropical plants and wooden furniture painted in the turquoise blues of the ocean in Bali.
The bar and tables evoke multicolored fishing boats from the Indian Ocean, which is only natural as they are made from their recycled wood.
Diners can enjoy local and gourmet cuisine in a truly unique setting. The menu is based on Mediterranean recipes, created with the best and freshest ingredients possible.
Key points
Discrete location, friendly and festive ambiance, varied gourmet cuisine.
Plus
Balinese décor evokes a sense of voyage and escape for the day.
Average price
Average price « à la carte » based on one appetizer and one main dish (excluding drinks, according to the menu provided by the restaurant)
Location
At the bottom of the stairs next to the Sud Azur agency, to the right.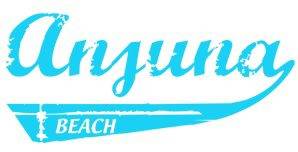 Your booking request for Anjuna Beach