La Note Bleue - Monaco
Asian, French, Italian, Mediterranean, Sushis, Thai, Vegan, Vegetarian, World fusion
Phone
Hours
Open every day from 9am to midnight.
Note Bleue, an enchanting name for the seaside restaurant and lounge that Anne and Alain Tanzi dreamed of creating, and where they have successfully mixed an air of simplicity with a sense of refinement and elegance. The setting brims with Mediterranean style, from sunshine, olive trees, bamboo, and fresh flowers to the teak of the terrace and the parasols on the beach. Everyone feels comfortable here, with no constraints or rules to dampen the fun.
When it comes to gastronomy, the menu represents a voyage for the taste buds, featuring cuisine with accents from Asia and the Mediterranean, as created by chef Laurent Paya, who employs a farandole of flavors by blending the most delicate of tastes with the most subtle spices. In charge of the kitchen at La Note Bleue for his 15th season, Paya's inventiveness continues to surprise. He adds his personal touch to every dish he creates and his desserts are totally sinful. Don't miss his "Pastilla au Toblerone," which is the talk of all Monaco!
The end result is a great place for listening to live music, as La Note Bleue is also the home of the longest jazz festival in the entire area. From mid-June through the end of August, the lounge transforms into a veritable stage for myriad artists with national and international acclaim, and where open-air concerts can be enjoyed under starry nights in the Principality!
Learn more Learn less
Key points
In a magnificent setting, this beach restaurant has a bar/lounge that hosts some of the best musicians from the Riviera and beyond.
Plus
From mid-April to mid-October, La Note Bleue is also a superb private beach, where guests can relax in the shade of a parasol, get a great tan on a chaise lounge, and enjoy fabulous view of the ocean with toes in the sand.
Average price
Average price « à la carte » based on one appetizer and one main dish (excluding drinks, according to the menu provided by the restaurant)
Location
Just a short walk from the Sporting de Monte-Carlo, on Larvotto Beach.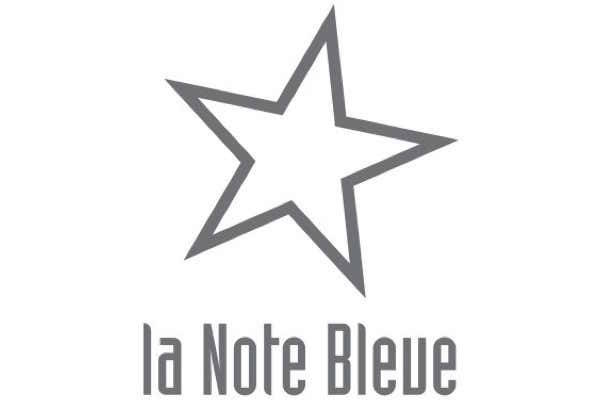 Your booking request for La Note Bleue