La Table d'Elise - Monaco
Gluten free, Mediterranean, Vegan, Vegetarian
Phone
Hours
Open from Monday to Saturday.
Service hours: 12pm- 2:15pm / 19pm - 10:15pm
A true taste of Provence in Monaco! Alberte and Jean-Pierre Escande, along with chef Dominique Nouvian, transport you to Provence for lunch or dinner via a culinary journey in a truly relaxed ambiance. Do you feel the warm breeze and hear the song of the cicadas?
Complete your experience with a bouquet of regional flavors, direct from the Mediterranean, as orchestrated by the chef.
The atmosphere is airy with wood in light chestnut, creating a natural & zen ambiance, with chairs and banquettes in forest green and numerous green plants throughout the space.
Plus
La Table d'Elise is also available for private and professional events. Your guests can be seated at convivial tables for up to 12 people, larger family dinners, or with friends. Breakfast is casual and perfect for meeting people and interesting conversations.
Average price
Average price « à la carte » based on one appetizer and one main dish (excluding drinks, according to the menu provided by the restaurant)
Location
Grimaldi Forum conference center.
Distances by car
Close to the Grimaldi Forum and the beaches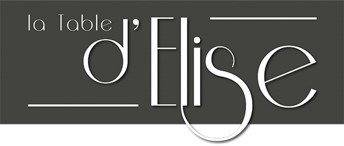 Your booking request for La Table d'Elise