Odyssey - Monaco
Burger, French, Gourmet, Italian, Mediterranean, Modern and creative, Seafood, Vegetarian
Phone
Hours
Throughout the year, Odyssey is reserved exclusively for residents of the hotel, as well as "Odyssey" members of the Spa Métropole by Givenchy, for an American, Continental or Wellness breakfast, as well as for lunch. When the summer is coming, the Odyssey restaurant and lounge bar opens its doors to external clients every night from 7:30pm.
Breakfast: 8am - 11am
Lunch: 12:15pm - 3pm
Snacks: 3pm - 5pm
Dinner: 7.30pm - 10.30pm
"Happy who, like Ulysses, has made a beautiful journey…" and discovers Odyssey! Swimming pool, terrace, gardens, pool house: the elements merge around the heated seawater pool, in a great splash of light desired by Karl Lagerfeld with the fascinating photographic fresco. The place dresses and undresses with the passing of the seasons. Its sky, overcast in winter, clears in spring. Its walls are disappearing and its horizon is widening.
The characters of the fresco, immutable, initiate the agape. Joël Robuchon inspired the menu by offering a tasty Mediterranean cuisine, light and tasty dishes that will be appreciated by fans of the Spa Métropole by Givenchy's sports and wellness program: "Quinoa kale, feta cheese, cranberries and sunflower seeds", "Early steamed cod with a herb ravigote".
The Chef 
Christophe Cussac and his team propose an original and innovative concept for the Hôtel Métropole Monte-Carlo. Today, he orchestrates 4 restaurants within the establishment.
Christophe Cussac is a former student of Joël Robuchon. He has proven himself in brilliant houses with Joël Robuchon, then in the family hotel of the Cussacs and in the restaurant Hôtel La Réserve in Beaulieu-sur-Mer.
He joined Hôtel Métropole Monte-Carlo as Excecutive chef for the opening and supervises all the hotel's catering points. With Joël Robuchon, they imagine the gastronomy of tomorrow by taking inspiration from their time and their guests.
Key points
In an haute couture setting, Joël Robuchon accents freshness and lightness on the menu.
Plus
The design by Karl Lagerfeld creates a bewitching atmosphere for a unique experience, mixing party spirit and refinement.
Average price
Average price « à la carte » based on one appetizer and one main dish (excluding drinks, according to the menu provided by the restaurant)
Location
Hotel Métropole Monte-Carlo.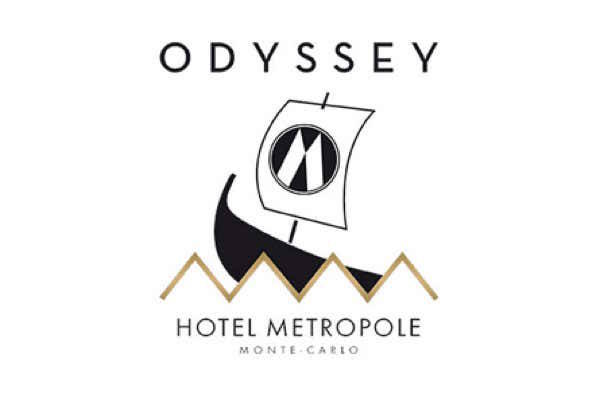 Your booking request for Odyssey