Stars'n'Bars - Monaco
Burger, Pizzeria, Steak house, Street food, Vegan, Vegetarian
Phone
Hours
Open daily
non-stop from 11am to midnight
Stars'n'bars combines American and international cuisine in an authentic US-style sports bar, which also features an open-air lounge with a varied list of cocktails, a game arcade, a supervised kids' play area, and a multi-purpose party room. The menu has a wide range of choices, from organic burgers, traditional pizza and steak to vegan or gluten-free options, as well as fish from sustainable sources.
The chef
A specialist in organic and vegan recipes, with the use of local products and putting an accent on culinary creativity to awaken your taste buds.
Key points
Stars'n'bars is open to clients of all ages and communities, and maintains solid relationships with the population of Monaco. The restaurant has also hosted a multitude of film, music, and sports celebrities, and might just own one of the largest collections of sports trophies in the world.
Plus
Stars'n'Bars has always been engaged in preserving the precious environment of our planet, and supports the goals of the Prince Albert II of Monaco Foundation to  "promote durable and equitable management of natural resources and place the individual at the center of its projects."
Average price
Average price « à la carte » based on one appetizer and one main dish (excluding drinks, according to the menu provided by the restaurant)
Location
An ideal spot near the center of the port in Monaco, Stars'n'bars is easily accessible by car, bus, taxi, or even on foot from the main attractions and hotels in Monaco.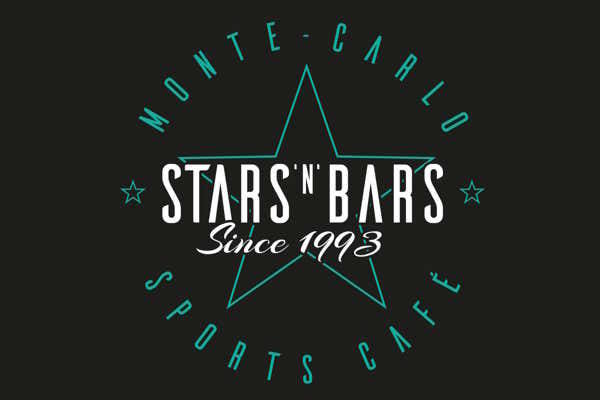 Your booking request for Stars'n'Bars