Nobu Monte Carlo - Monaco
Asian, Gourmet, Japanese, Modern and creative, Peruvian, Sushis, Vegetarian
Phone
Hours
Open Thursday to Monday from 6 pm to 11 pm.
The perfect mix: Nobu at Fairmont Monte Carlo. This hotel, right in the heart of Monte Carlo, halfway between the Place du Casino and the beaches of Larvotto, symbolizes luxury and elegance. The restaurant, with its dramatic, sophisticated décor, proudly showcases the masterful talent of Nobuyuki "Nobu" Matsuhisa, one of the very first chefs to successfully marry the culinary traditions of Japan with the delicious flavors of Peruvian cuisine.
Here you will find the classic recipes of South America, from seafood ceviche, shrimp, and lobster to loup de mer tiraditos, octopus, and scallops, as well as the Chili bar, jalapeno sauce, and rib-eye anticucho. From Japan, sushi, sashimi, and tempura. The expansive menu comprises all of the signature dishes that built Nobu's reputation around the world, from hot and cold plates to tasting menus, Wagyu beef, and roasted cod marinated in miso sauce.
Enjoy an exceptional dinner with unique cuisine in an exclusive setting overlooking the Mediterranean.
Learn more Learn less
Key points
Exceptional cuisine, an ideal setting, two private dining rooms, a bar/lounge, and terrace facing the sea.
Plus
The Nobu experience, celebrated around the world, now in the heart of Monte Carlo.
Average price
Average price « à la carte » based on one appetizer and one main dish (excluding drinks, according to the menu provided by the restaurant)
Location
The Nobu restaurant is located at the lobby level of the Fairmont hôtel, in the heart of the Principality of Monaco in between the Mediterranean Sea and the legendary Casino.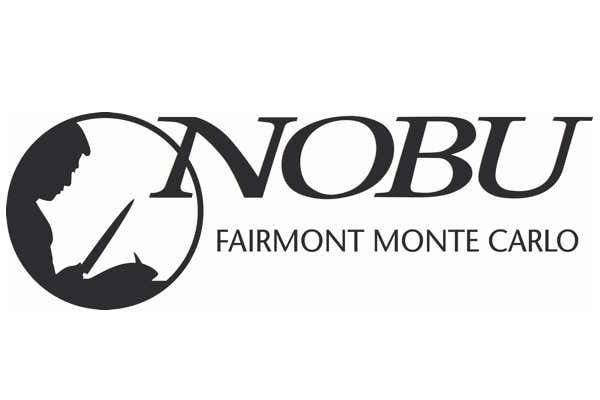 Your booking request for Nobu Monte Carlo