Le Ti St-Barth Caribbean Tavern - St Barts
Asian, Bistronomic, French, Gluten free, Gourmet, Italian, Kosher, Mediterranean, Modern and creative, Seafood, Steak house, Thai, Vegan, Vegetarian, World fusion
Phone
Hours
Open from Tuesday to Saturday from 7:30 pm to 2:00 am.
Open on Monday and Sunday during the festive season.
With its pioneering concept, the only place of its kind on the island, Ti-St Barth has been without doubt the most festive restaurant on the island for the past 26 years. Its founder, Carole Gruson, makes it a point to provide you with an unforgettable experience at her colorful, eye-popping Cabaret Shows, adorned with feathers and sequins!
A must while in St-Barth, this exceptional venue is known as a place to party, from its cabaret performers with internationally acclaimed artists, and seating at tables in an intimate lounge atmosphere.
As of 11pm, the restaurant morphs into its festive side with resident DJs that create a club ambiance. Clink glasses at the bar, enjoy bottle service at a table, and don't forget to visit the costume closet where you can find your look for dancing on the tables!
RESTAURANT 
Dinner-cabaret show
THE CHEF
Since 1995, chef Pascal Giglio, has created menus using fresh, local products, and is a master of grilling on the charcoal BBQ, the specialty of the house.
THE SOMMELIER
To accompany your meal, the sommelier will advise you on exceptional wines and champagne.
BAR
Drinks are served at an open-air bar on a magnificent terrace under the starry sky.
PRIVATE CLUB
To continue the party after dinner, you can reserve a table with bottle service and take a spin on the dance floor, after visiting the famous costume closet filled with fun disguises and the zaniest accessories!
Key points
Fresh meat and fish grilled on the BBQ
Try the bone-in ribeye, sirloin, or Porterhouse steak, aged and grilled on a charcoal barbecue, chef Pascal Giglio's specialty
"Master Restaurateur" label
Cabaret performances by internationally renowned troupes

 

The costume closet: fun disguises and accessories available for the restaurant clientele.
Plus
Takeout orders available in the early evening.
Average price
Average price « à la carte » based on one appetizer and one main dish (excluding drinks, according to the menu provided by the restaurant)
Location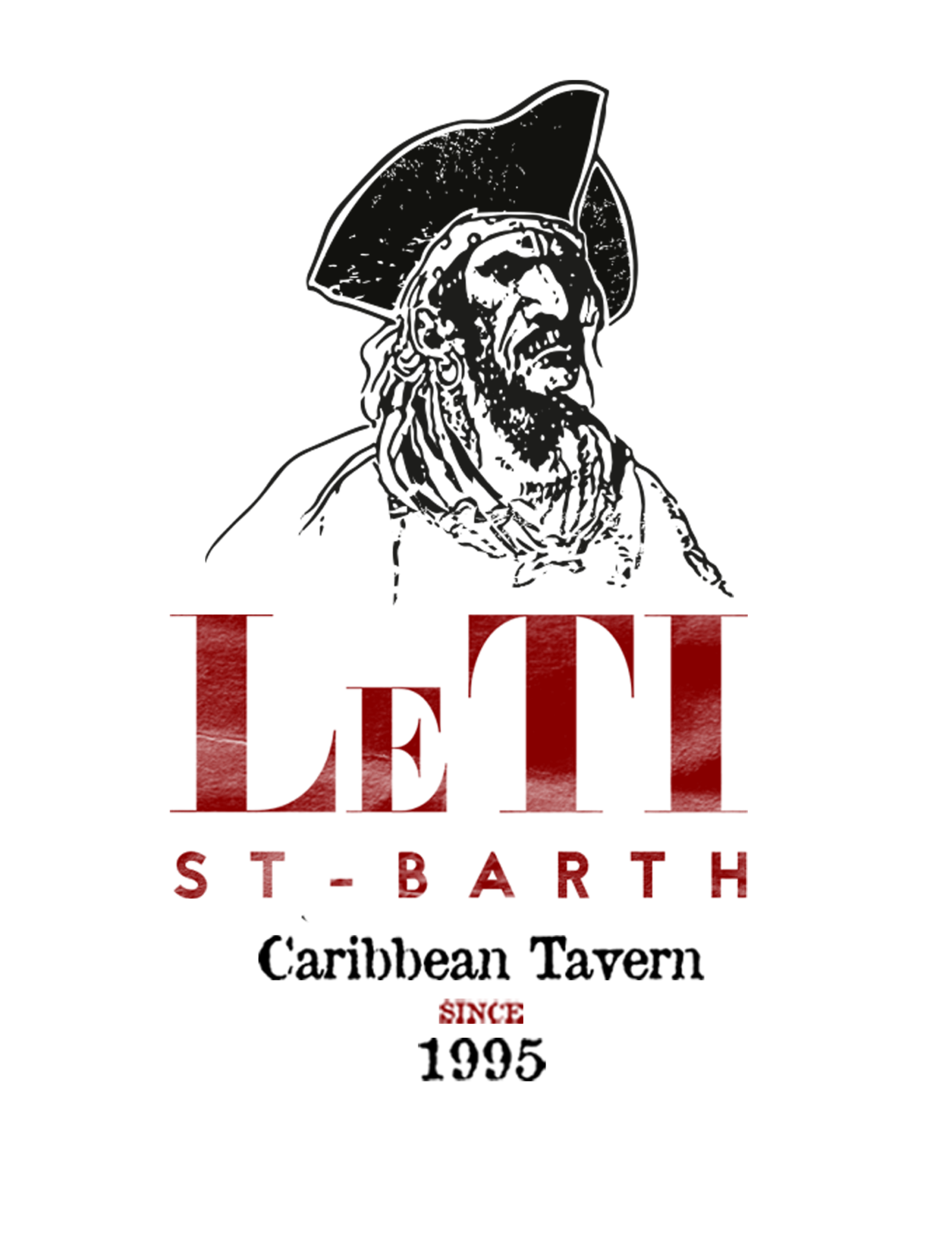 Le Ti St-Barth Caribbean Tavern