Villa Eternity - St Barts
Luxurious
Neighborhood: Flamands
Bedrooms: 5
Bathrooms: 5
Pool size: 17x6m et 3x5m
Closest beach: Flamands
This Villa is represented by MISSIMMO Villa Rentals.
Contemporary in style, Villa Eternity is built on several levels. Located on the heights of Flamands, in Merlette, the property consists of 5 bedrooms each with its own bath. It has large outdoor and indoor spaces, conducive to relaxation. Thanks to its two swimming pools, its hot tub and fitness room, it is the ideal place for relaxation with family or friends.
Key points
Fitness room, Massage room, hot tub, heated pool, 2nd pool.
Plus
Massage room.
Location
Située à Merlette (Flamands)
Distances by car
Beach: 5 min
Town: 5 min
Nearest restaurant:  5 min, La Case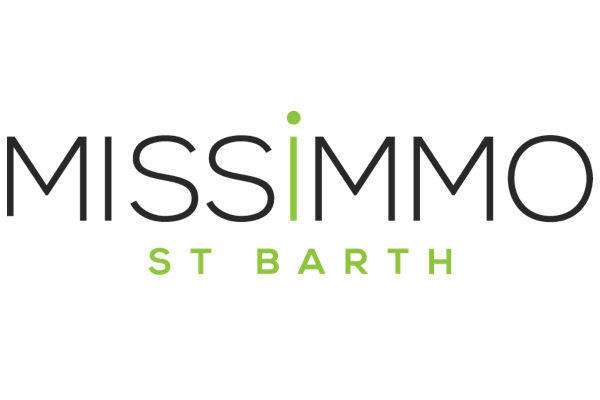 Bedrooms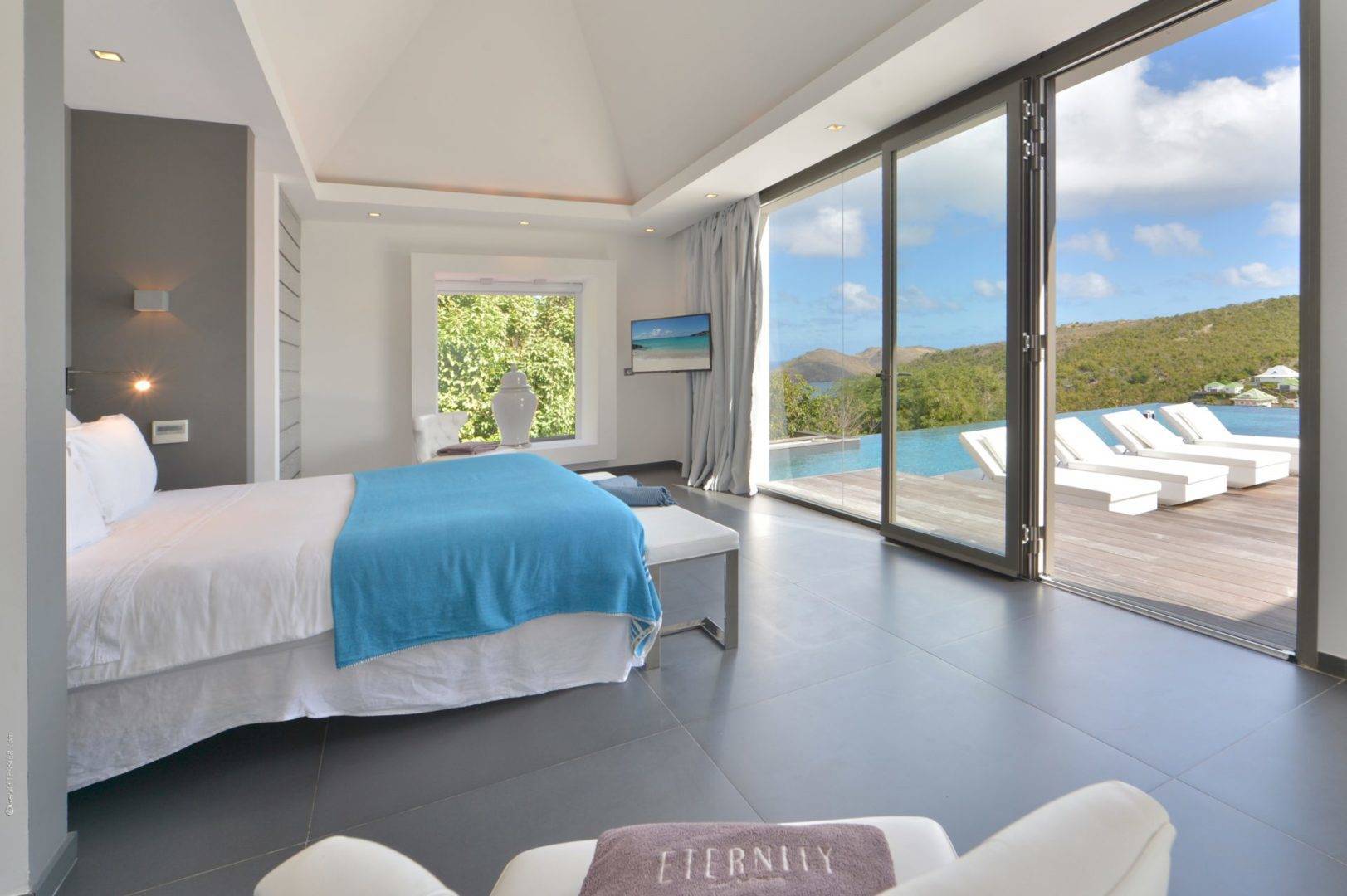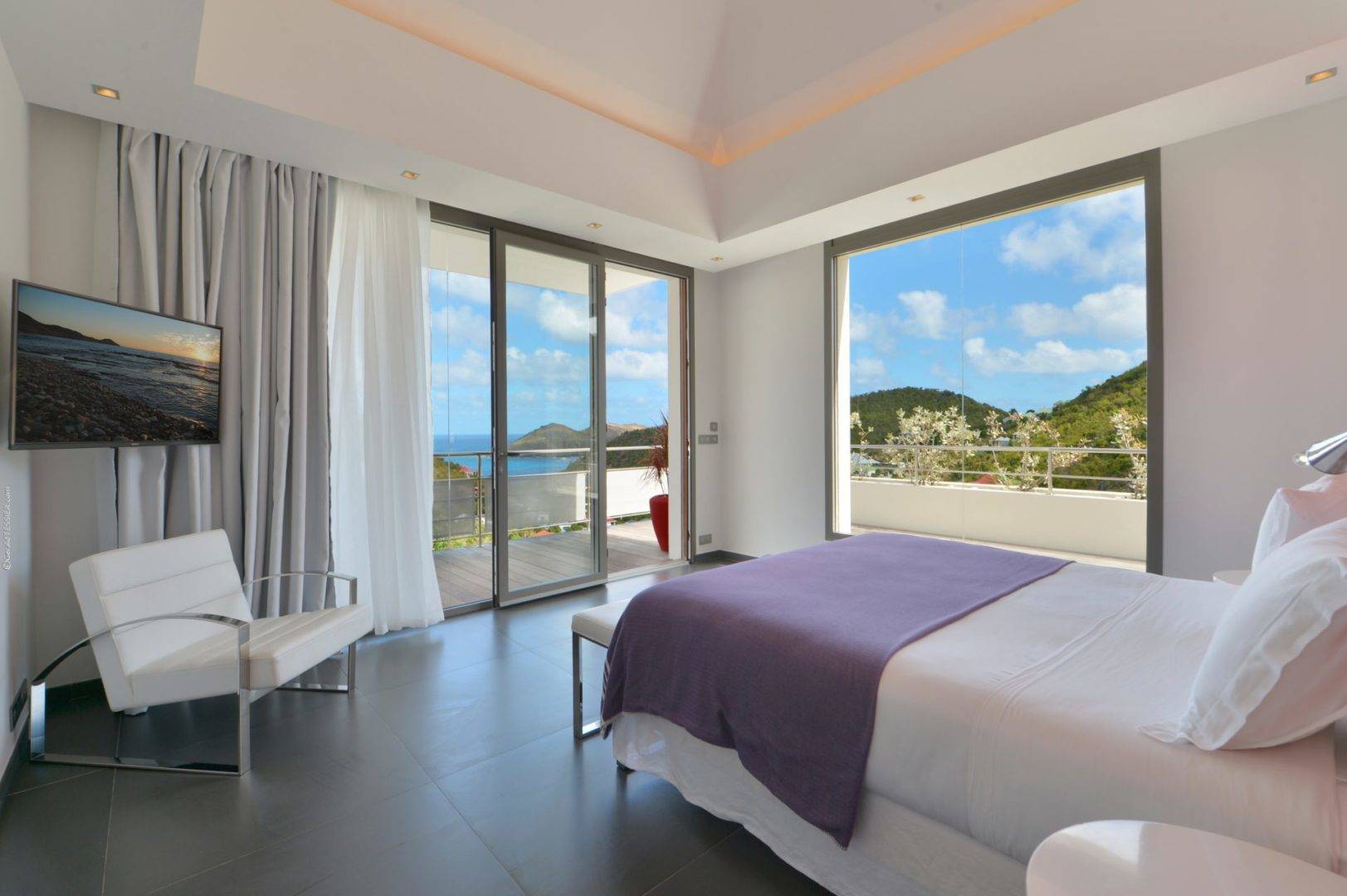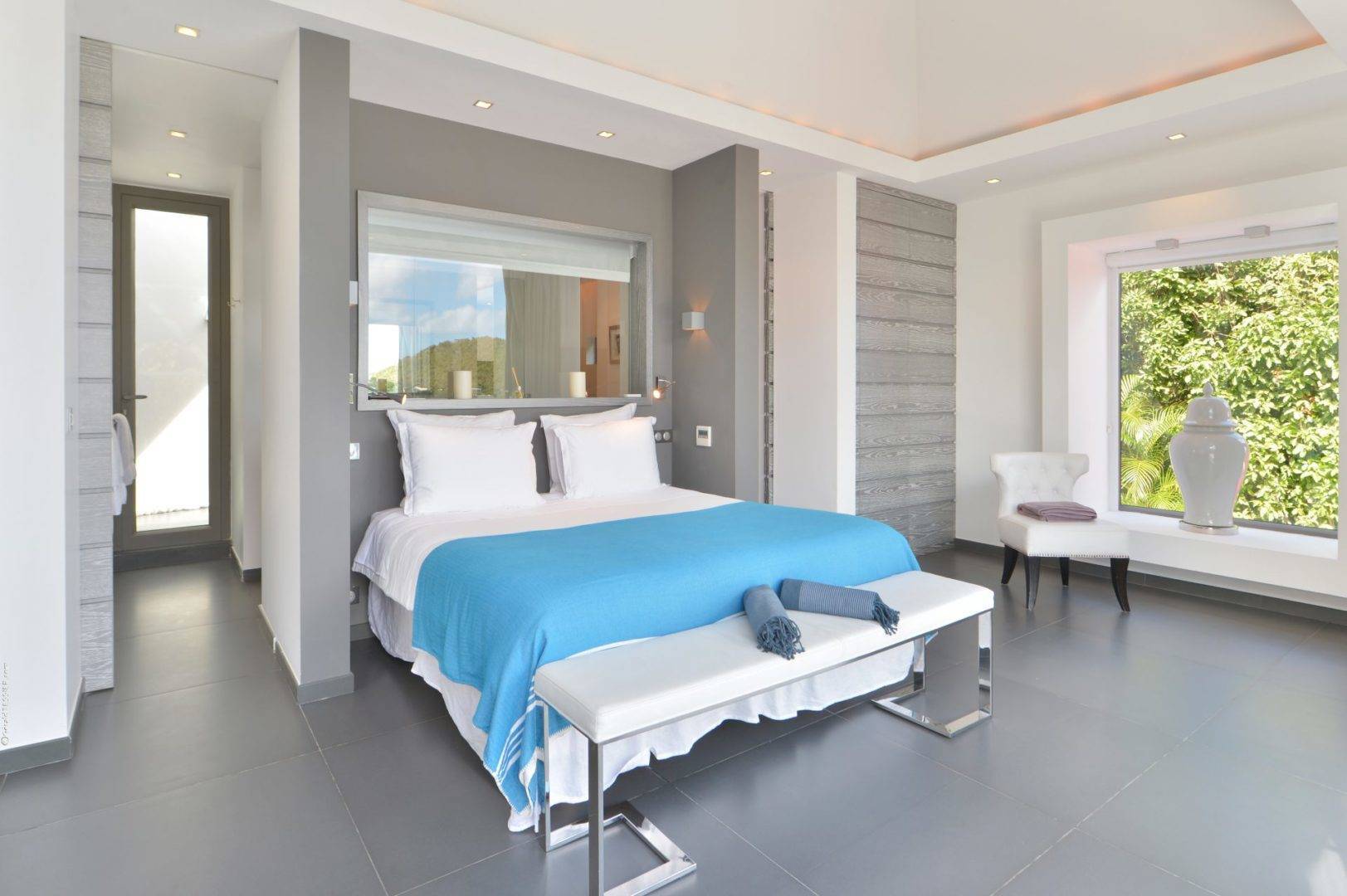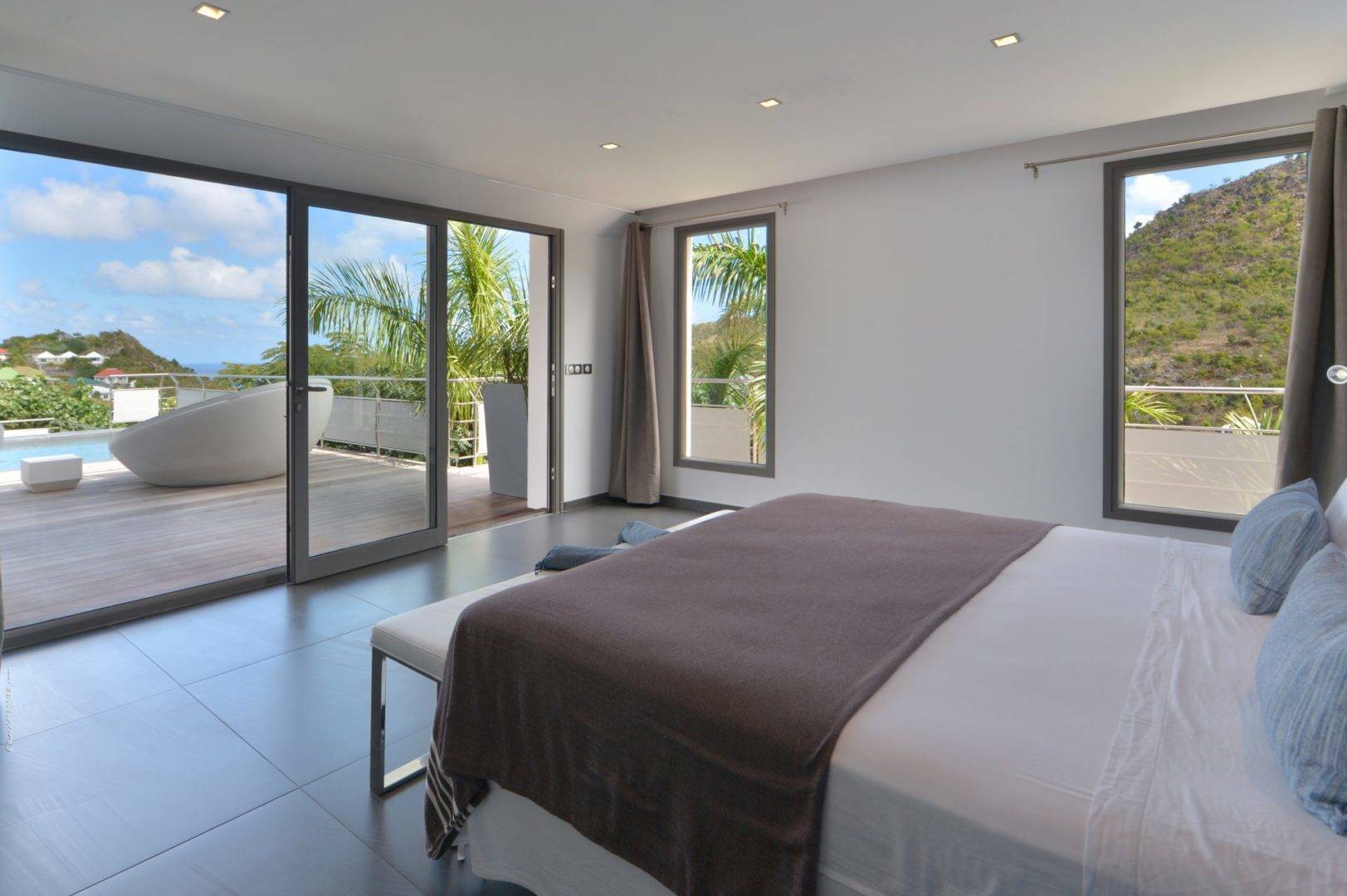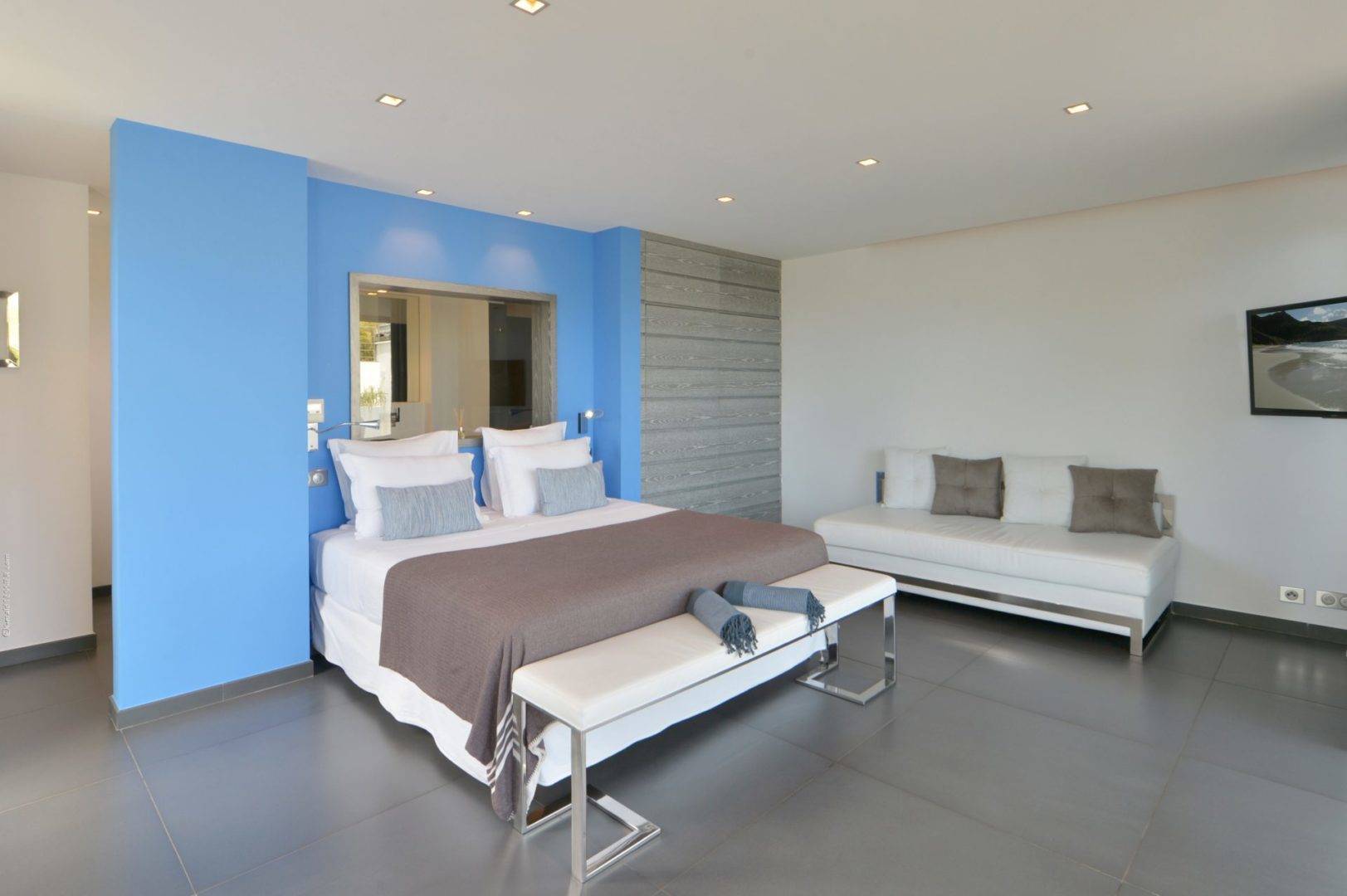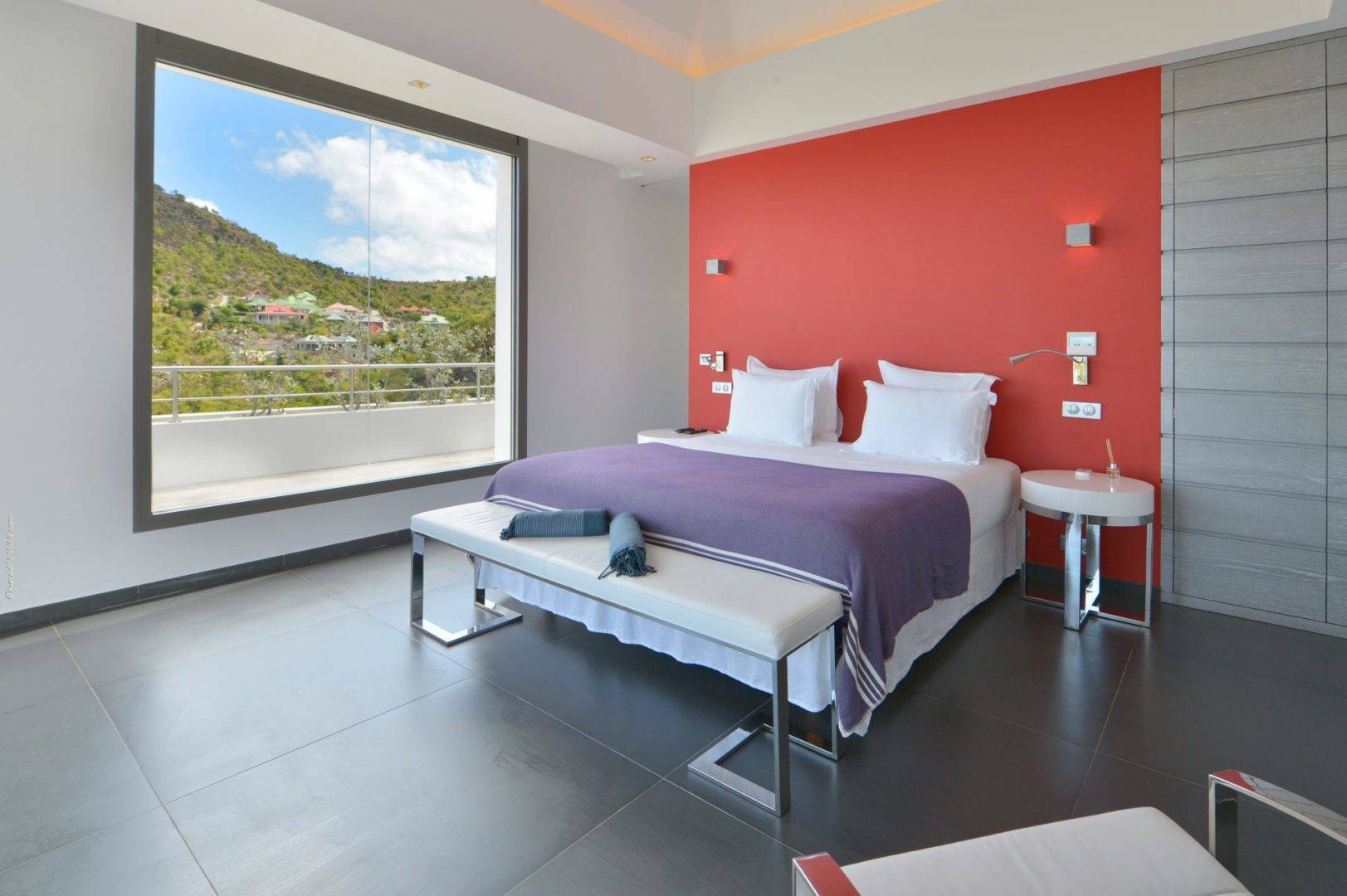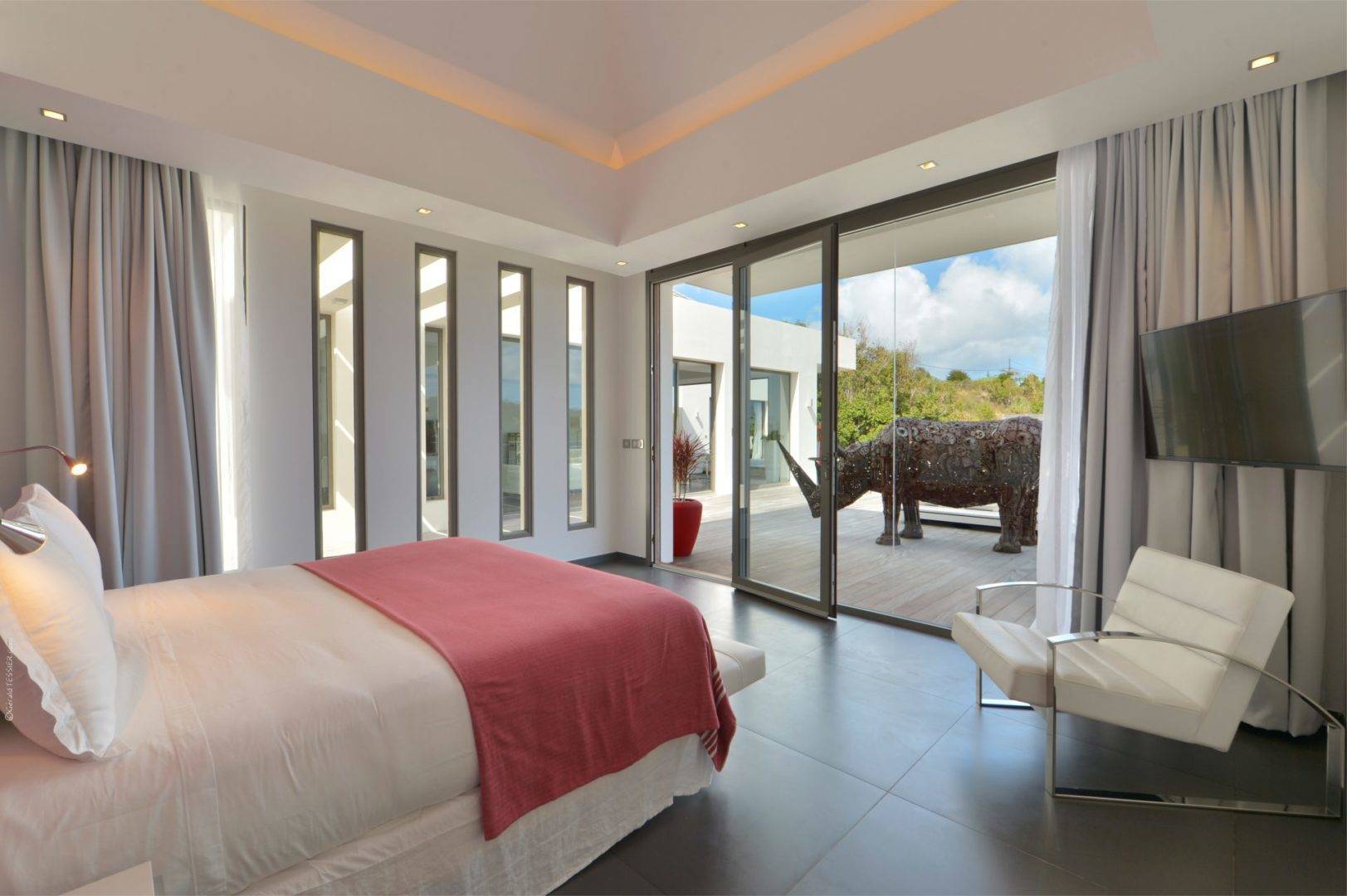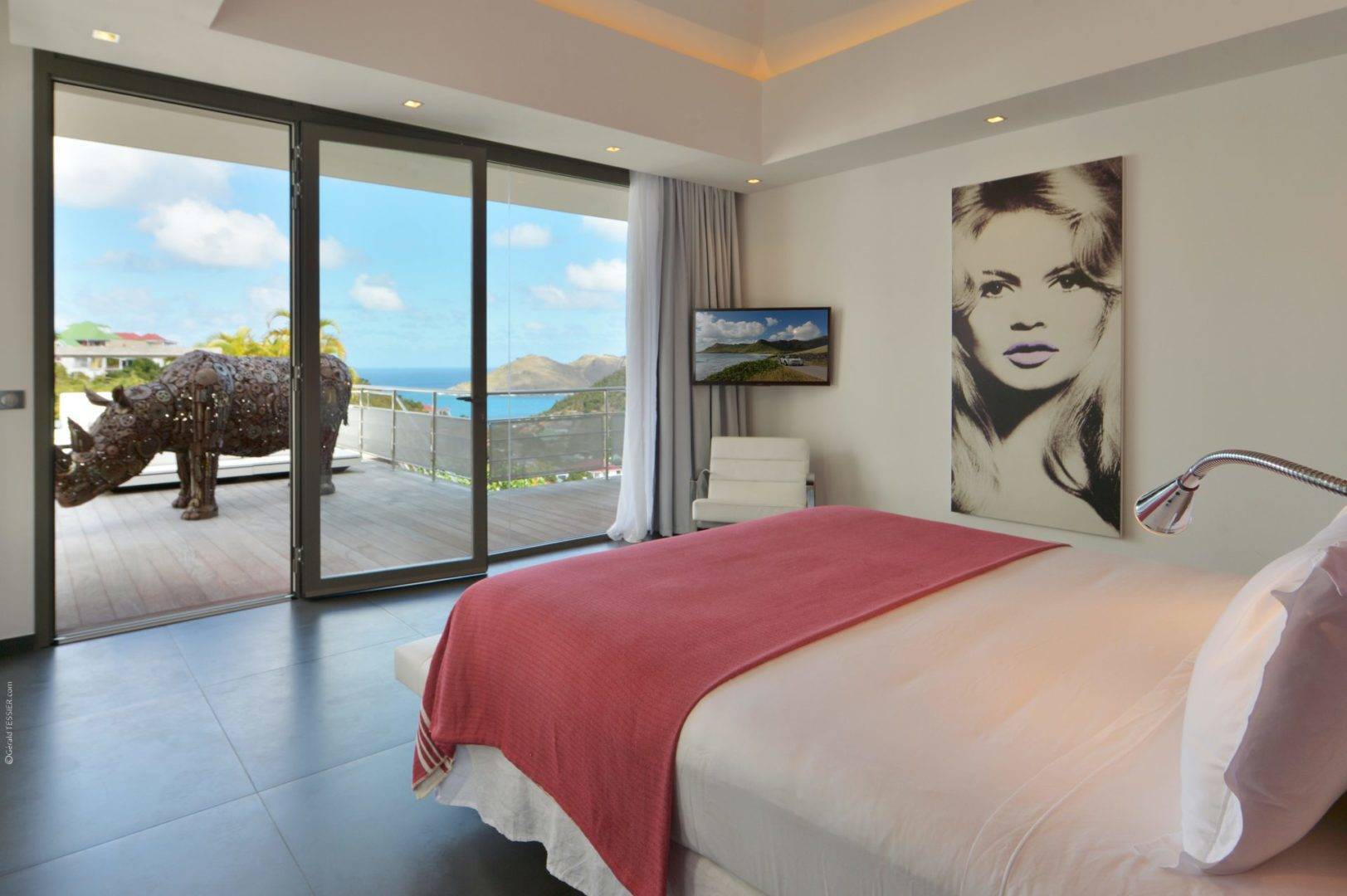 Informations about the room
Amenities
Air-conditioned
Apple TV
Safe
King-size bed
Queen-size bed
En suite bathroom with shower
TV
Ocean view
Terrace view
Chambre 1
Informations about the room
Amenities
Air-conditioned
Queen-size bed
Terrace view
TV
Apple TV
En suite bathroom with shower
Outside shower
Safe
Chambre 2
Informations about the room
Amenities
Air-conditioned
Queen-size bed
Ocean view
TV
Apple TV
En suite bathroom with shower
Safe
Chambre 3
Informations about the room
Amenities
Air-conditioned
Queen-size bed
Ocean view
TV
Apple TV
En suite bathroom with shower
Safe
Chambre 4
Informations about the room
Amenities
Air-conditioned
Queen-size bed
Ocean view
TV
Apple TV
En suite bathroom with shower
Safe
Chambre 5
Informations about the room
Amenities
Air-conditioned
King-size bed
Ocean view
TV
Apple TV
En suite bathroom with shower
Safe
Villa Services
Amenities
Ocean view
Heated Swimming Pool
Secondary Swimming Pool
Exterior shower
Fitness center
Garden
Non smoking villa
Private parking
Safe
Small living-room
Wine cellar
Services
Concierge 24h/7
Housekeeping daily except Sunday and holidays
Hi-Tech
Apple TV
Home cinema
Television
American channels
French channels
Your booking request for Villa Eternity