Bête à Z'ailes - Baz - St Barts
Asian, Bistronomic, Burger, Gluten free, Japanese, Kosher, Street food, Sushis, Thai, Vegetarian, World fusion
Phone
Hours
Monday to Saturday
Closed Sunday Open on November 14 to May 31
A new concept! Bento Box, Salad Bar, and Poke Bowl …
Bête à Z'ailes, or Baz Bar, invites you morning, noon, and night, as they are open non-stop right on the dock in Gustavia.
For lunch, enjoy Baz classics such as chicken with curry and coconut on Monday, beef sautéed Saykio Miso on Tuesday… or enjoy your favorite weekly Bento Box. The restaurant also offers colorful, healthy options such as Poke bowls. Make a 100% personalized bowl with a base of red quinoa, rice noodles, or Thai jasmine. Then add your personal choices including protein, cheese, vegetables, etc. Same concept for fresh salads! And if you get back late from the beach, Katalina, Fruzsina, Anaïs, or Angelica will feed you even in the middle of the afternoon!
For dinner, everything on the menu is prepared with the best possible ingredients. From ramen with lemon grass to tuna yakitori with sesame by way of the freshest sashimi, the choices are all delicious… Baz Bar also makes delicious, homemade burgers and the extremely popular sushi boats. 
This is also a great place to simply enjoy a beverage on the terrace or the interior lounge area, and the list of cocktails, wines, and spirits will surprise you. Certain evenings, the Baz bar at Bête à Z'ailes rocks to the rhythm of live music with different bands playing each month!
The chefs
Behind the sushi bar, Polish chefs Kamil and Artur prepare the made-to-order Japanese dishes. Maciej, who is also Polish, and Cyprien from France, are the cooks for the other specialties at Baz Bar.  
Delivery whith Deli Food.
Key points
Restaurant open non-stop all day, with a romantic ambiance at the tables along the port or lively inside with live music on the weekends!
Plus
Eat at the restaurant, order take-out, or call for a delivery via their partner Deli Food.
Average price
Average price « à la carte » based on one appetizer and one main dish (excluding drinks, according to the menu provided by the restaurant)
Location
In the heart of Gustavia, close to
Bagatelle
restaurant.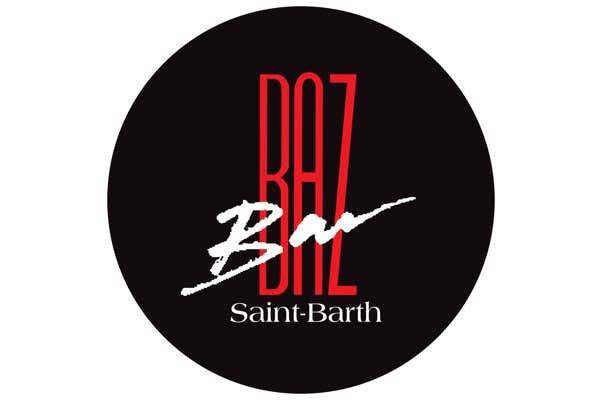 Your booking request for Bête à Z'ailes - Baz