St Barth Properties - St Barts
Rental agencies villas
Phone
Hours
High season:
Monday to Saturday 9am to 6pm
Please note changes in hours during the low season.
Founded in 1989, St. Barth Properties' passion for the island has been the genesis of decades of its signature St. Barth dream vacations. With a portfolio of over 220 private villas, exclusively on St. Barth, partnerships with the islands finest hotels and a savvy and service-oriented concierge team. The entire staff encourages and enables their clients to "Live Your Dream®" – the company's motto and mantra.
St. Barth Properties has offices in the U.S. and harbor side in Gustavia staffed with bi-lingual villa and hotel specialists. They know St. Barth's every nook and cranny as well as its beaches, bars and boutiques. They match clients with the perfect property, assist with flights, car rental and requests galore. Pre-arrival villa provisioning, great tables at the hottest restaurants, babysitting, boating, and for those who look to cocoon and enjoy their villa – private chefs and a vetted list of they'll-come-to-you message therapists. It's all about the St. Barth villa lifestyle!
St. Barth Properties' villas range from romantic one bedroom bungalows to rambling seven and eight bedroom estates worthy of an Architectural Digest photo-shoot. Whatever the budget, or style – a honeymoon, a couples' vacation, a girlfriends getaway, or multi-generational family gathering, the company has a wealth of options. For those who would love an extra dollop of luxurious pampering, there's an exclusive collection – Grand Cru – offering hotel benefits like evening turn-down service and delicious breakfasts delivered to your door.
For those looking for a tropical hotel getaway, the company has decades-long relationships with St. Barth's famous and frequently photographed hotels. The staff knows them intimately – they've stayed there. Not only can they suggest the best hotel to match your needs and dreams – they can recommend the best room and share a wealth of insider information. You'll receive the best available rates with the benefit of a consultative service.
Many of the legions of St. Barth devotees look to buy a piece of paradise and St. Barth Properties. Sotheby's International Realty maintains an impressive inventory of properties for sale in a wide price-point range. A vacation home here affords its owner the casual elegance of the island's villa lifestyle and an investment that can provide significant financial rewards. Live Your Dream®.
Key points
Rapid responsiveness and solid teamwork, linked with over 25 years of experience, are among the major strengths of St Barth Properties.
Location
Gustavia, near Le Bagatelle restaurant's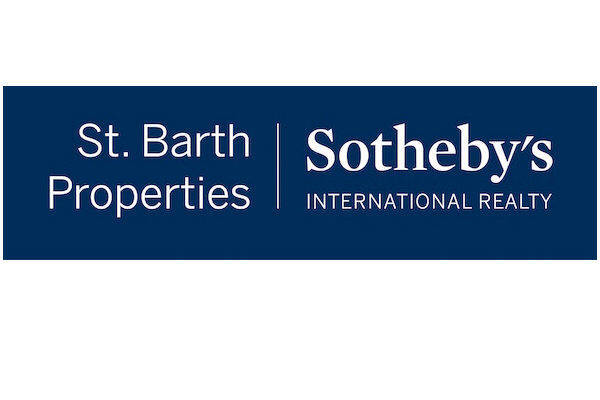 Your booking request for St Barth Properties