Sky Bar Restaurant - St Barts
Asian, Gluten free, Gourmet, Japanese, Modern and creative, Seafood, Sushis, Vegan, Vegetarian
Phone
Hours
Service hours : 6pm to midnight Open from Tuesday to Sunday Closed on Mondays
High in the hills overlooking the Port of Gustavia, the elegant Sky Bar St Barth is now a chic new sushi restaurant and bar featuring handcrafted maki rolls and mouthwatering specialties devised by chef Nicolas Trujillo. A friendly ambiance with a young, energetic staff welcomes you. And breathtaking views of the yachts at the dock create a beautiful setting for drinks or dinner. Add a touch of music with the pulsating rhythms of resident DJ Franck N, a 25-year veteran of Ti St Barth. The Sky Bar offers delicious sushi at attractive prices, is open every night from 6pm and is the ideal place to start or end your evening in the city.
Key points
Magnificent view of the port, new concept sushi bar with resident DJ.
Plus
Delicious sushi at attractive prices.
Location
Visit our other venues
Bars & Clubs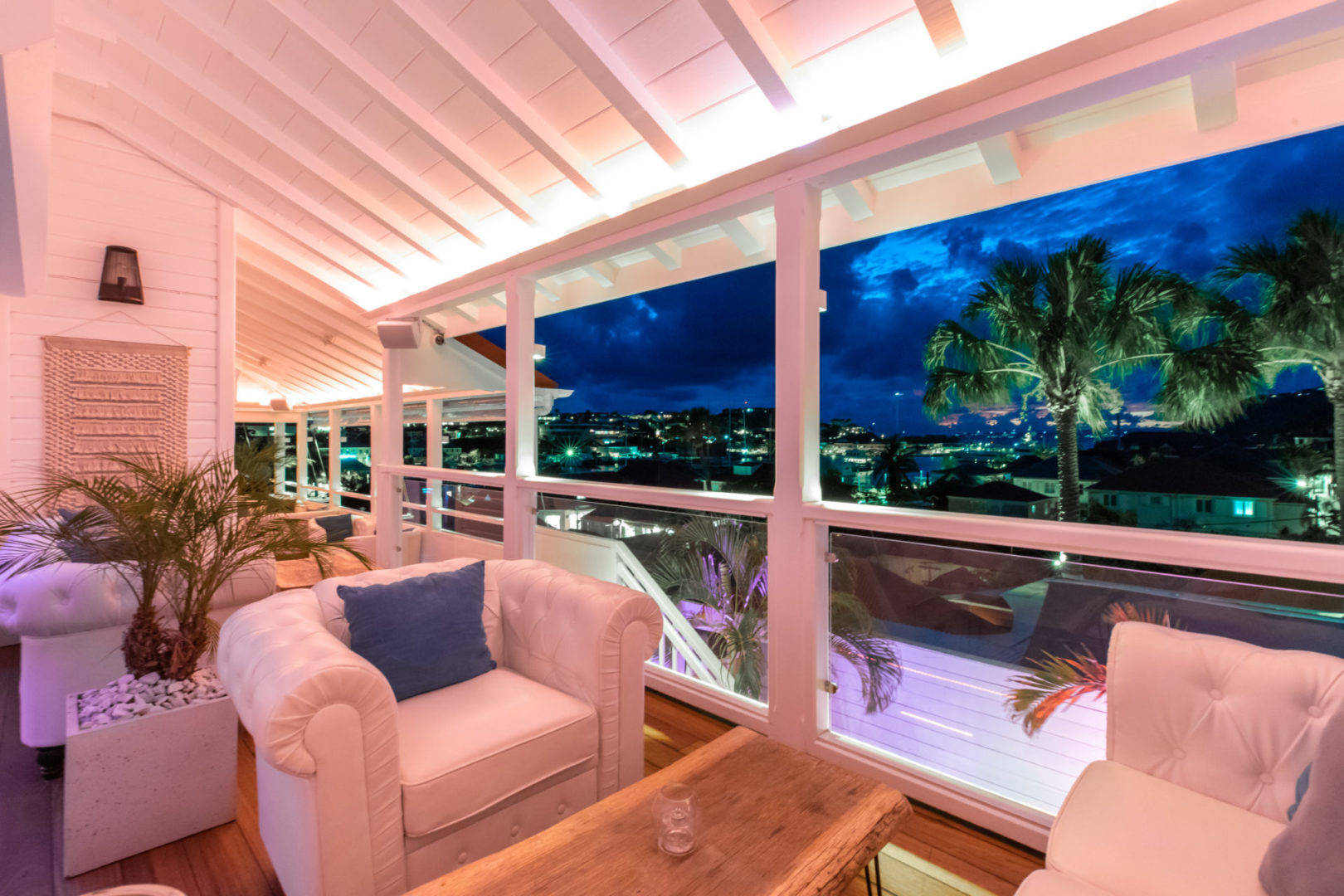 Sky Bar Restaurant