Le Repaire - St Barts
French
Since it opened in 1991, Le Repaire has built a reputation as one of the island's most popular restaurants, where residents and visitors can enjoy breakfast, lunch, or dinner. Facing the port, the restaurant has a great view of the yachts at the dock as well as the historic Wall House, and fireworks above Fort Oscar on special occasions. Ideally located near the entrance to Gustavia, just across from the ferry terminal, Le Repaire is open daily from 7am to midnight, offering meals and drinks at any hour of the day.
Background
This spot owes its name to Victor Hugues, the governor of Guadeloupe in the 18th century, who referred to Saint Barth as a "repair for rebels and immigrants," an expression adopted by the owners of the restaurant when the gave it a name. If the name has been shortened to just Le Repaire, it still maintains a top-notch reputation for good food. With a mix of local products and traditional French cuisine, the restaurant is a place that people visit on a regular basis, without tiring of it, sure that they will get a good meal at a reasonable price.
A great menu and daily specials
The varied menu has a wide choice of fresh salads and appetizers as well as fish and lobster (depending of what's available at the local fish market) plus meat and poultry on the grill or prepared in various ways. Le Repaire is known for its outstanding beef tartar served with homemade French fries, as well as its lobster and mango salad, or thinly sliced marinated raw fish with grapefruit. Club sandwiches and hamburgers are also available at lunchtime.
Le Repaire is also the perfect spot for pre-dinner drinks and homemade tapas, with a large choice of cocktails with and without alcohol on the menu. And last but not least, an adjacent dining room provides air-conditioned comfort as well as a place to relax after dinner and shoot a game of pool to complete the evening.
Key points
The only restaurant in Gustavia to serve breakfast from 7am. A wine cellar with great vintages and top Bordeaux wines starting at reasonable prices. Mussels and homemade French fries every Thursday.
Plus
An air-conditioned dining room with a pool table for our clients.
Average price
Average price « à la carte » based on one appetizer and one main dish (excluding drinks, according to the menu provided by the restaurant)
Location
Gustavia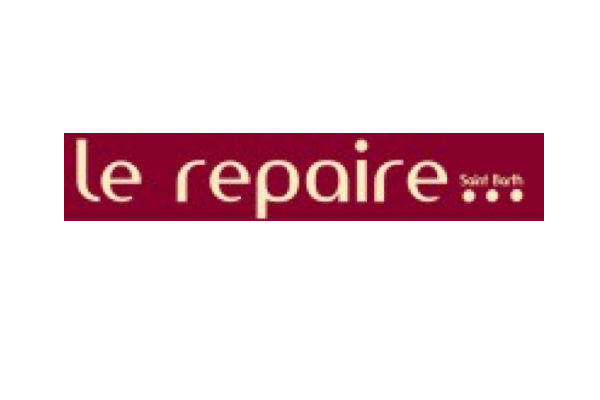 Le Repaire