Nikki Beach - St Barts
Asian, French, Gluten free, Gourmet, Japanese, Mediterranean, Modern and creative, Steak house, Sushis, Vegan, Vegetarian, World fusion
Phone
Hours
Restaurant :
Services (Beach Club):
12:30 pm to 2:30 pm/3:00 pm from Monday to Thursday
12:30 pm to 3:30 pm from Friday to Sunday and during holidays
Beach :
Nikki Beach in Saint Barth is an iconic destination that combines glamour, relaxation, and entertainment.
Located on the stunning beach of Saint-Jean, this renowned establishment embodies the essence of the island's luxurious lifestyle.
As you arrive at Nikki Beach, you'll be immersed in an enchanting atmosphere. The comfortable lounge chairs, white umbrellas, and swaying palm trees create an idyllic setting to relax and soak up the Caribbean sun. The fine sand beach and crystal-clear waters invite you to swim and indulge in ultimate relaxation.
Nikki Beach is more than just a beach; it's a complete concept. With its captivating music, renowned DJs, and exclusive events, this place is a must-visit for partygoers and nightlife enthusiasts.
The evenings at Nikki Beach are legendary, offering an electrifying ambiance where you can dance under the stars.
When it comes to gastronomy, Nikki Beach offers refined and innovative cuisine. Whether you desire fresh seafood, exquisite sushi, or flavorful international dishes, the menu will delight every palate. Creative cocktails and refreshing beverages add an extra touch of pleasure to your culinary experience.
Whether you're seeking a day of sun-soaked relaxation, a lively evening, or a gourmet meal, Nikki Beach is the perfect place to create unforgettable moments.
Come and enjoy the chic and laid-back atmosphere of this iconic venue in Saint Barth, where luxury meets conviviality, and every moment is a celebration of life.
©ArtmanAgency et ©ScanMyVilla
Key points
Beach club, entertainment, international cuisine, music, fashion.
Plus
DJ 7 day a week at noon.
Average price
Average price « à la carte » based on one appetizer and one main dish (excluding drinks, according to the menu provided by the restaurant)
Location
On the beach in St Jean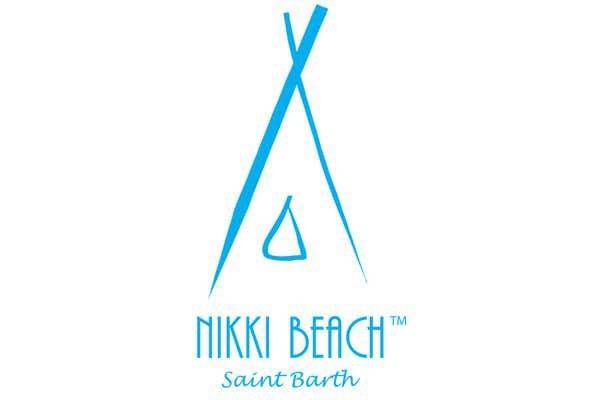 Your booking request for Nikki Beach