Nikki Beach - St Barts
Asian, French, Gluten free, Gourmet, Japanese, Mediterranean, Modern and creative, Steak house, Sushis, Vegan, Vegetarian, World fusion
Phone
Hours
Restaurant :
Services (Beach Club):
12:30 pm to 2:30 pm/3:00 pm from Monday to Thursday
12:30 pm to 3:30 pm from Friday to Sunday and during holidays
Beach :
Nestled on the beach of St Jean, Nikki Beach Saint Barth is a luxurious haven for the world's jet-set clientele, bringing celebration, sophistication, and excitement to the island. Modeled after the same European minimalist, contemporary look and feel as the brand's other locations around the world; Nikki Beach Saint Barth is simplistic in beauty with all-white plush sun beds, chic drapery, and the brand's trademark teepees throughout the beach club.
Guests are able to indulge in refreshing cocktails and an extensive menu filled with delectable dishes featuring produce and spices representative of all the countries where Nikki Beach is located including delicious salads, creative sushi rolls, innovative seafood entrees, and slow-roasted free range rotisserie chicken. This popular St. Barth oceanfront restaurant and beach club is always in the party mood with a seemingly endless variety of events and non-stop internationally inspired music.
©ArtmanAgency et ©ScanMyVilla
Key points
Beach club, entertainment, international cuisine, music, fashion.
Plus
DJ 7 day a week at noon.
Average price
Average price « à la carte » based on one appetizer and one main dish (excluding drinks, according to the menu provided by the restaurant)
Location
On the beach in St Jean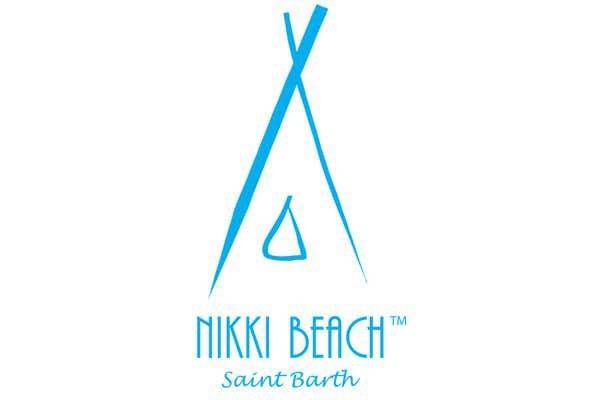 Your booking request for Nikki Beach