Richard Mille - St Barts
Luxury goods, Watchmakers
Phone
Hours
Open Monday to Saturday
Monday: 3.30pm to 7.30pm
Tuesday to Saturday: 10am to 1pm / 3.30pm to 7.30pm
Closed on Monday morning and Sunday.
The first watch to carry Richard Mille's name, the RM 001 Tourbillon, launched the millennium, literally as well as figuratively: the year was 2001, and the model marked the beginning of a new era in watchmaking.
Today, the collection's more than 60 models point resolutely towards the future, while holding steadfast to the time-honored traditions of fine watchmaking.
Like that landmark watch, the RM 001, Richard Mille's success is founded upon three crucial elements: the best in technical innovation, the best of artistry and architecture, the best of the heritage and culture of fine watchmaking with hand finishing.
From the very inception of the brand, Richard Mille endeavored to apply the techniques and material found in the most innovative sectors such as in the domains of F1 racing car development and the aerospace industry to watchmaking, with the goal of creating an extreme timepiece, without compromise, without gimmicks.
Discover our article : Richard Mille RM UP 01 Ferrari: When Precision Meets Performance
Learn more Learn less
Key points
Richard Mille success is founded on technical innovation and performance with no limit of costs.
Plus
Richard Mille's timepieces introduces many new materials and techniques that have never been applied to watchmaking.
Location
Cour Vendôme, Gustavia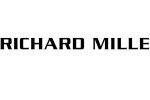 Your booking request for Richard Mille