Hôtel Le Toiny - St Barts
5 star hotel
Number of suites : 14 Number of villas : 1
Check-in : 3pm
Check-out : noon
For the past 25 years, the charming five-star hotel, Le Toiny, has been a much-coveted retreat in Saint Barthélemy, offering ultimate privacy in its 22 private suites-villas. From Spirit Suites to Duplex Spirit Suites by way of a two-bedroom villa, all of the rooms are spacious and designed in a coastal chic style, providing all of the comfort and exclusivity you can imagine. The suites-villas also have a private infinity pool and terrace with a view of the Caribbean Sea.
For enjoyable days with friends or family, you'll find everything you need right on the beach: from the restaurant for a leisurely lunch to hammocks for a siesta. And to add to your enjoyment, you can dip your toes in the ocean or swim in the pool, just a few steps away!
You can also enjoy:
Le Toiny open-air restaurant with a panoramic view of the Caribbean Sea
The Case Punch bar
Le Toiny Beach Club restaurant, known for its luxury, barefoot ambiance
Serenity Spa Cottage, fitness center and spa
A fleet of Land Rover Defenders will drive you from the hotel to the beach.
Learn more Learn less
Key points
Sea view, multilingual staff, privacy, exclusivity.
Average price
685€    Low Season
1735€  High Season
2380€  Holiday Season
Location
Hôtel Le Toiny is located in the south eastern side of the island, an area that is still undeveloped, thus the landscape around the hotel is perfectly preserved with natural vegetation, including St. Bart's rare Gaïac trees and cacti.
Distances by car
Beach :  On the beach in Toiny (not suitable for swimming),  6 minutes, Saline
Town : 15 minutes, Gustavia
Airport : 15 minutes
Supermarket : 10 minutes, Mini Mart
Nearest restaurant : on site, Le Toiny
Visit our other venues
Restaurants
Services
Serenity Spa Cottage
Massage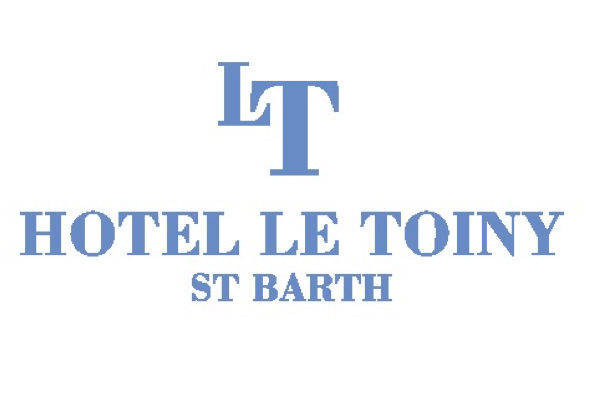 Suites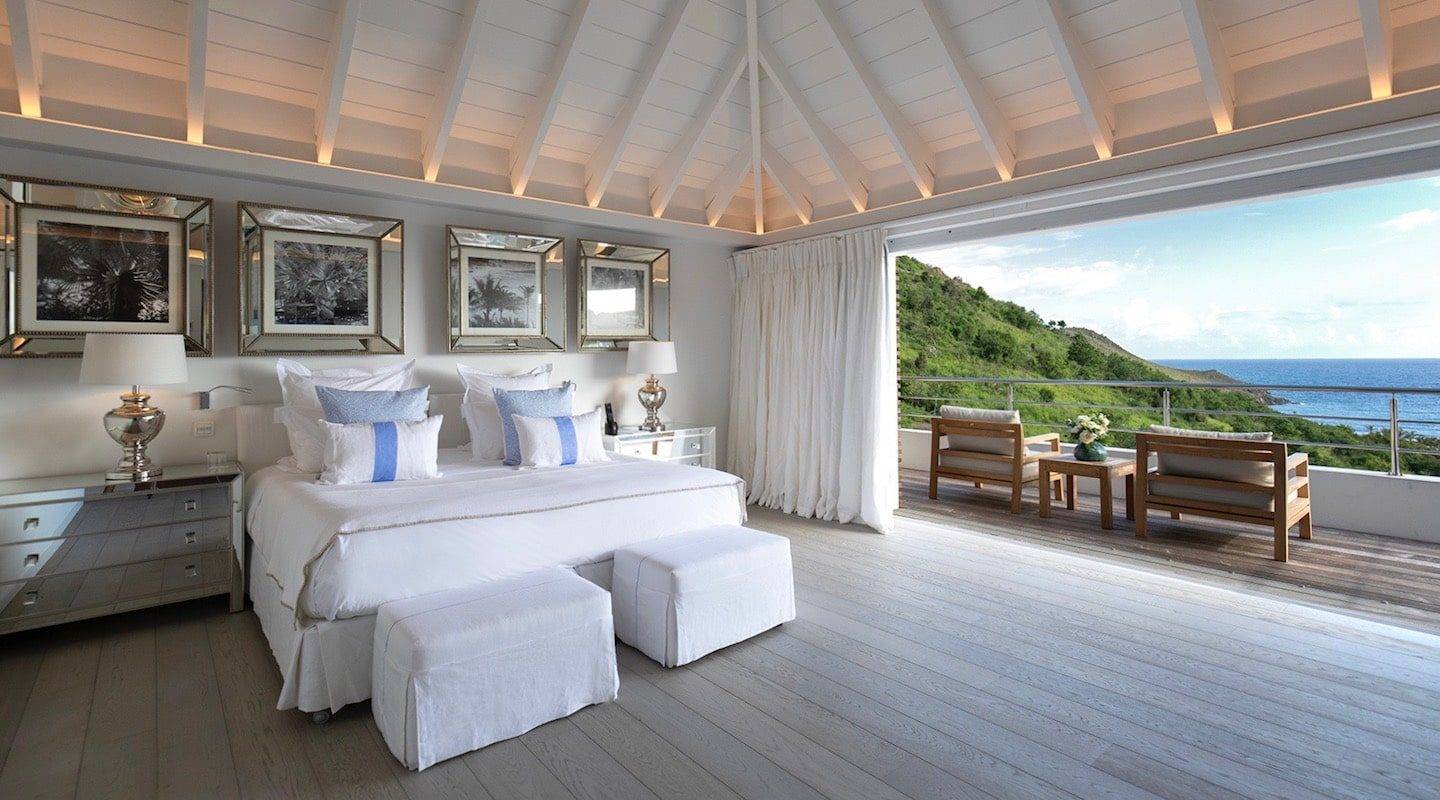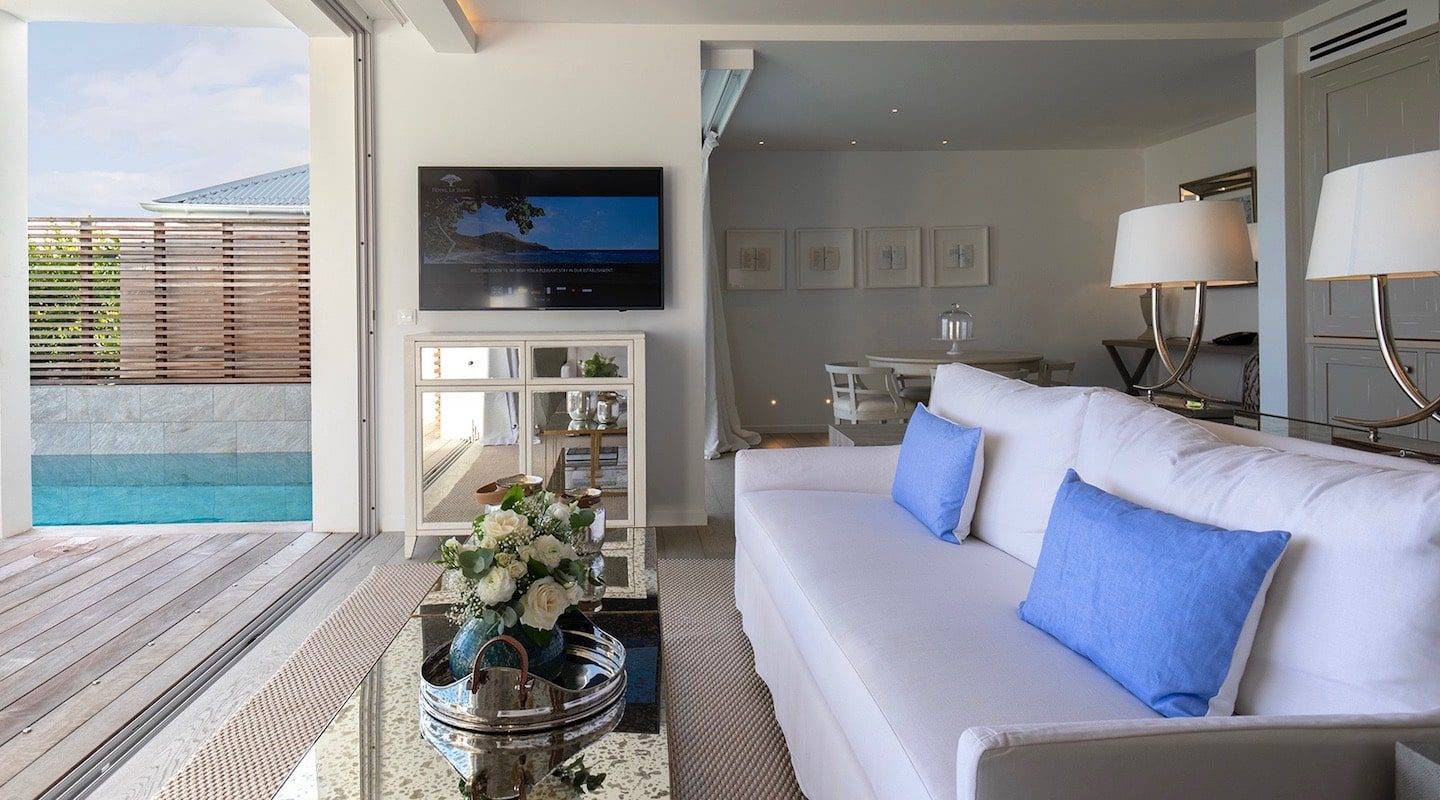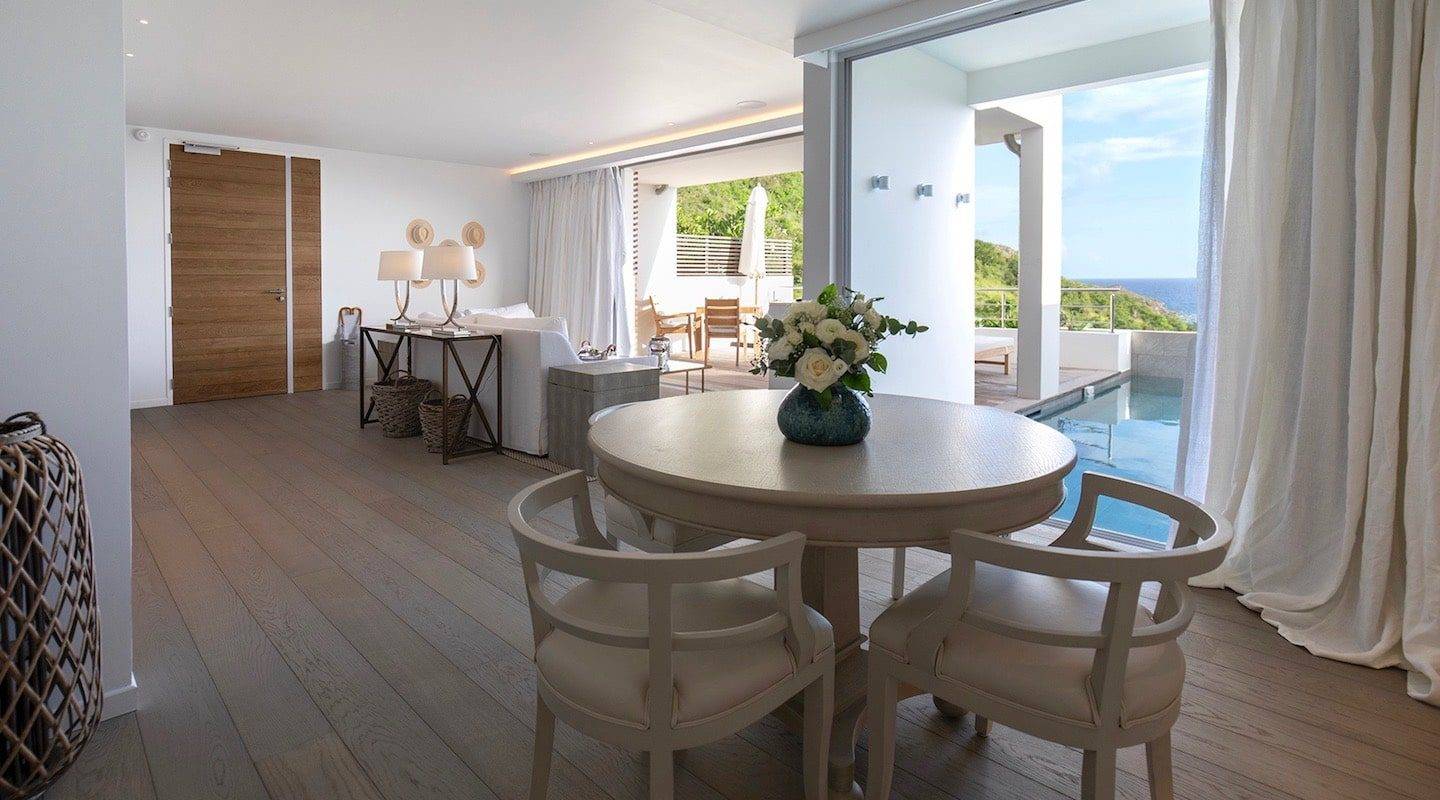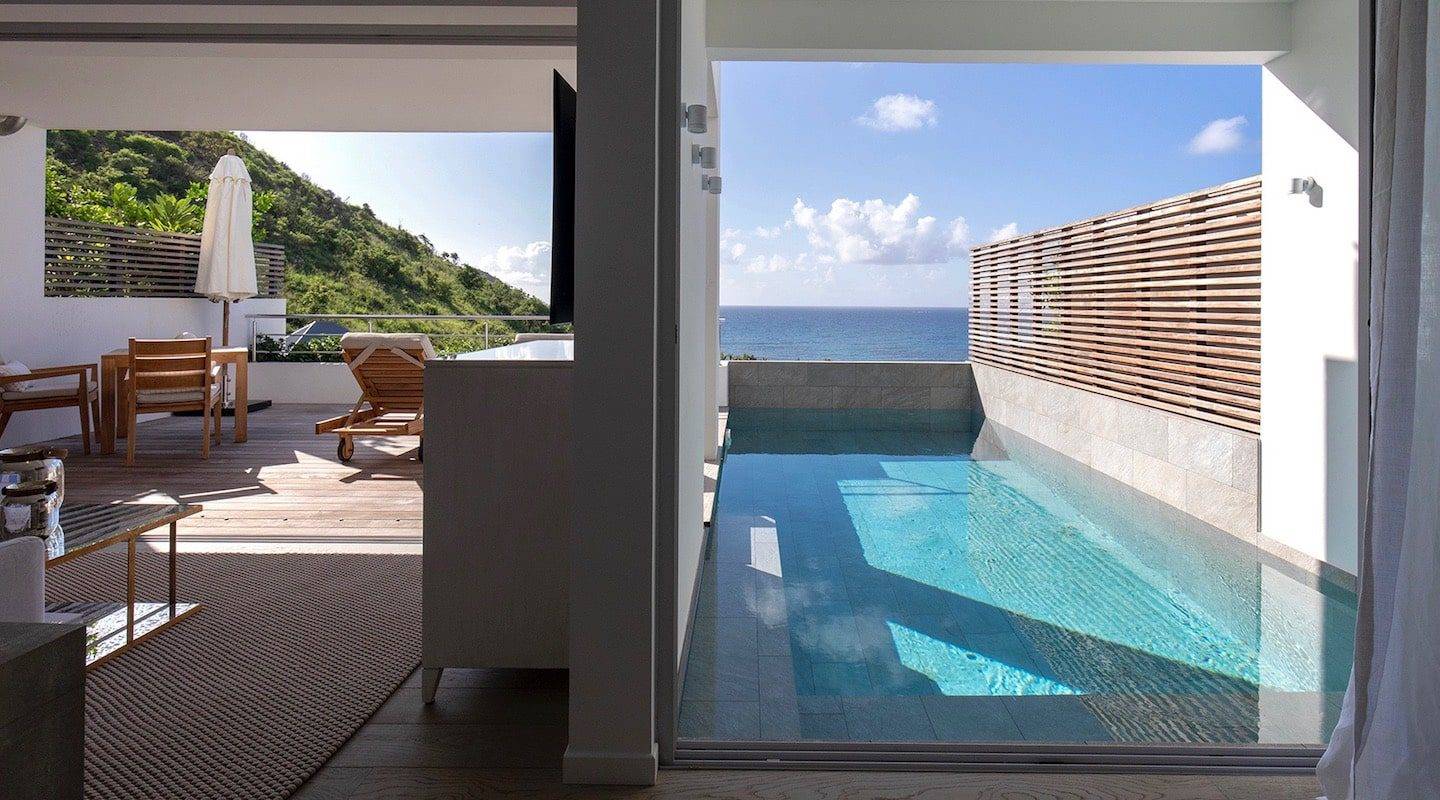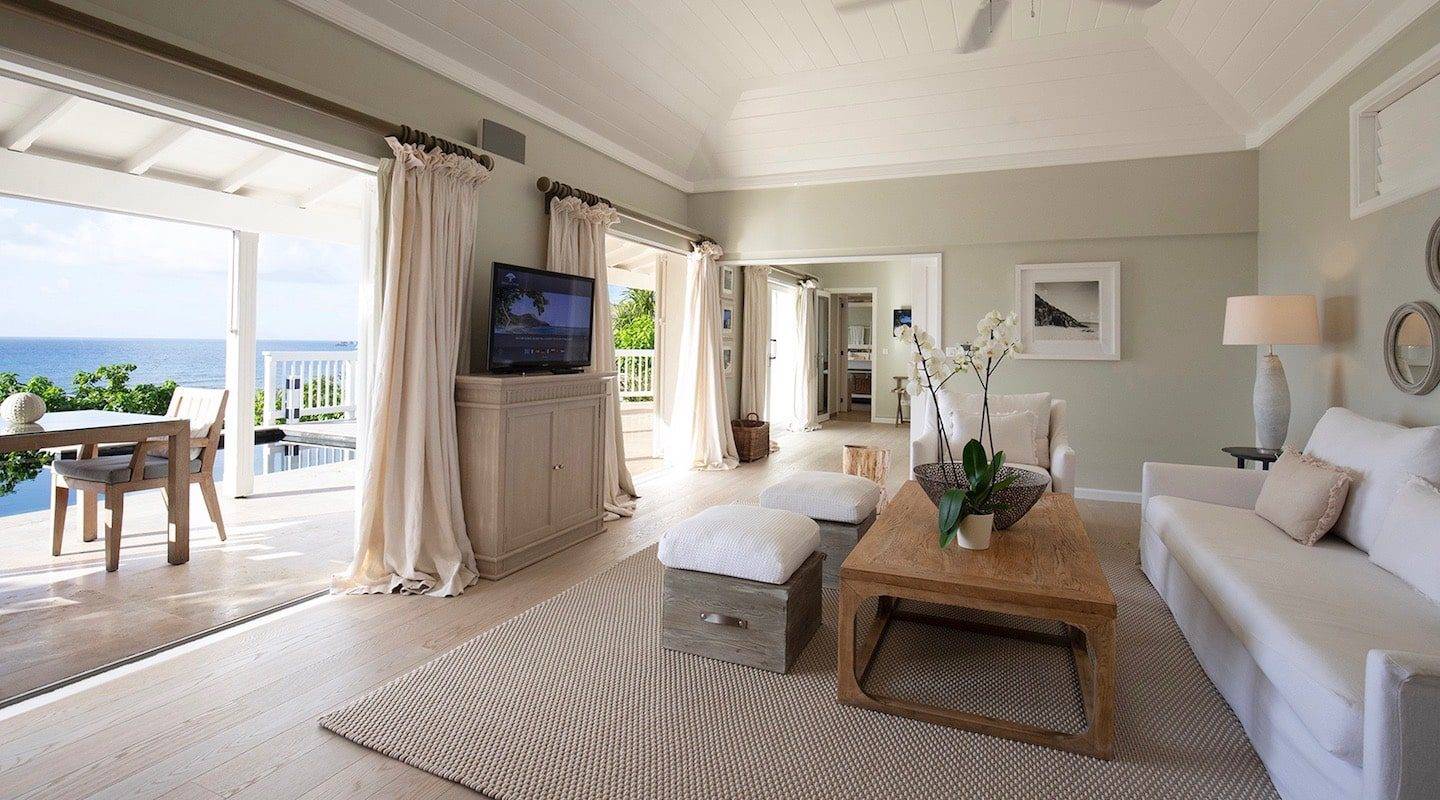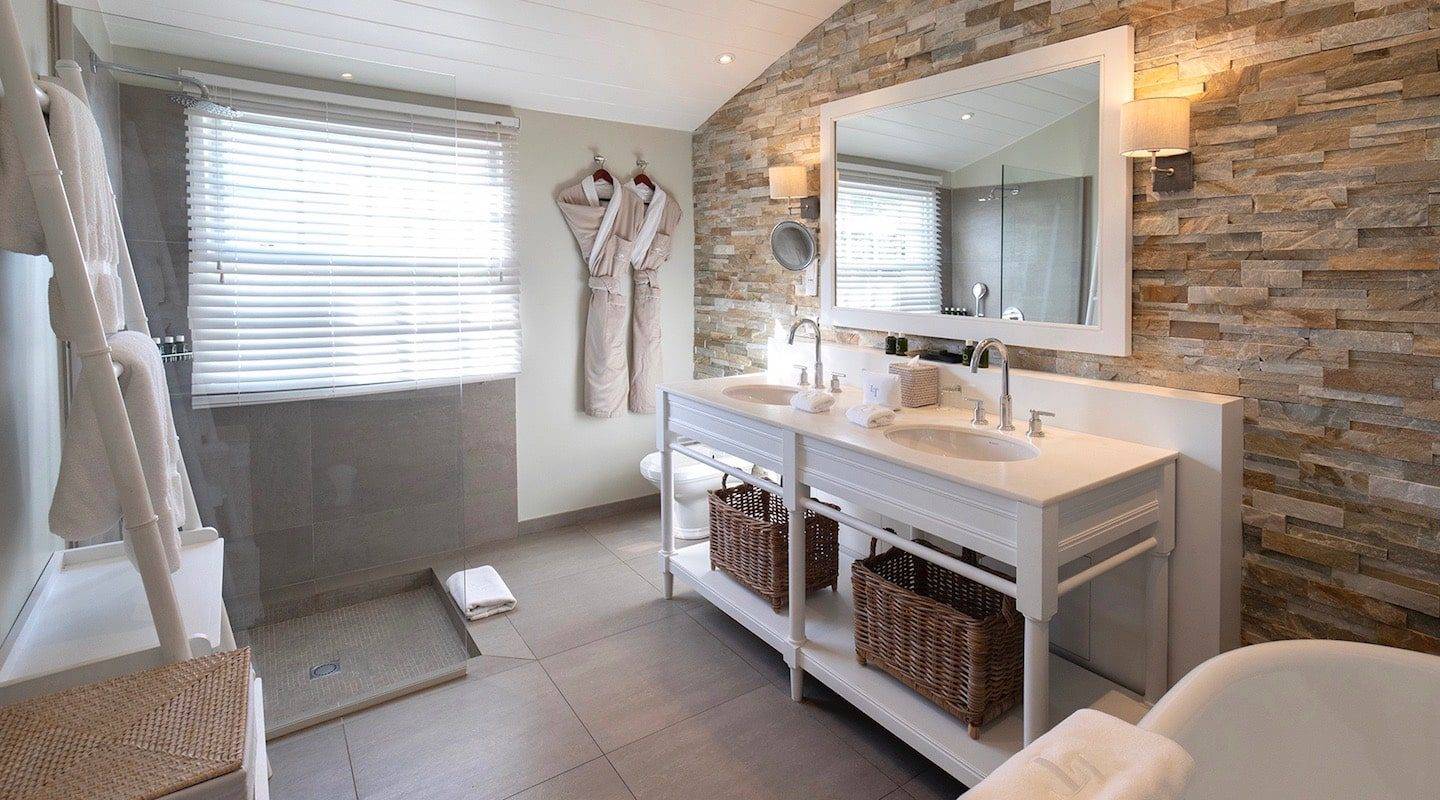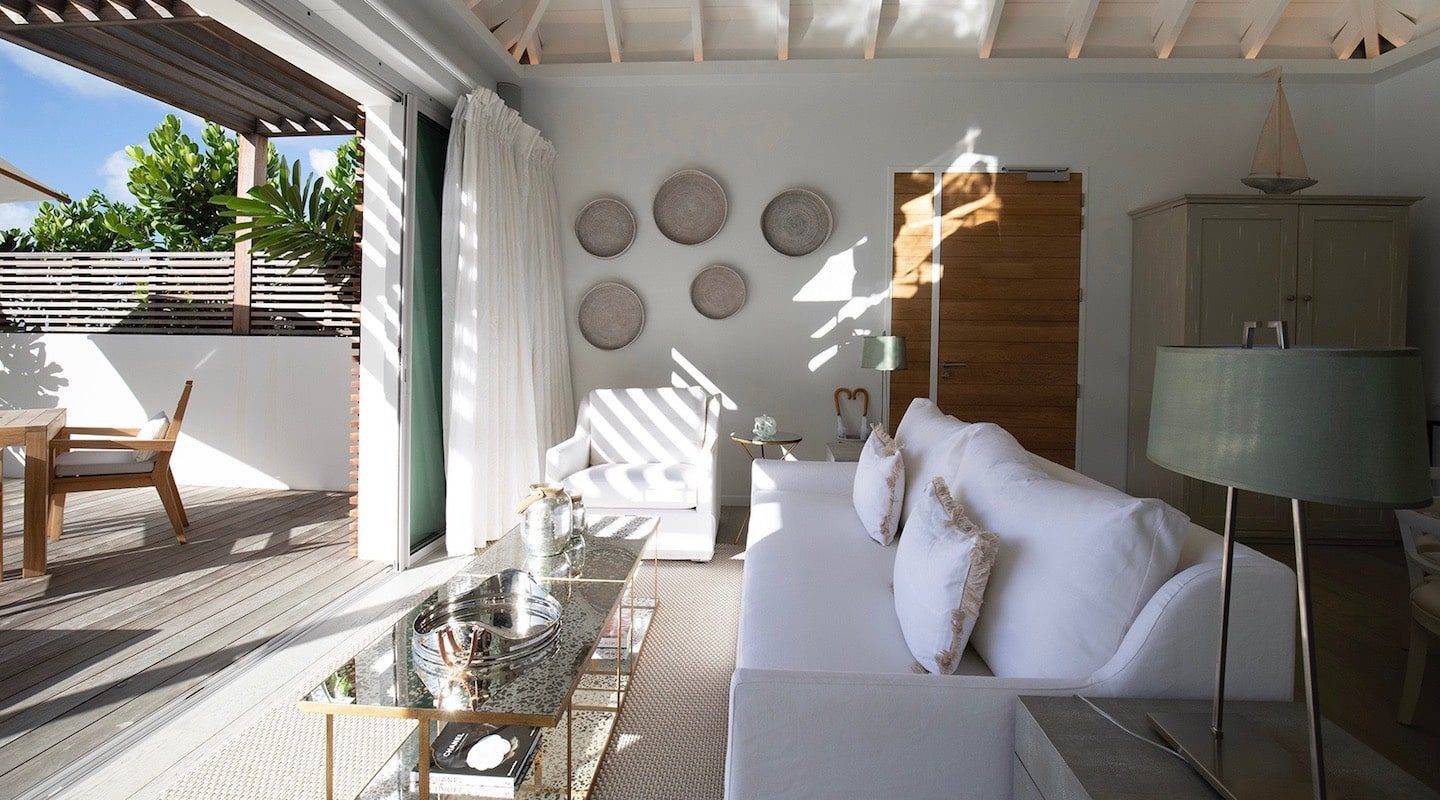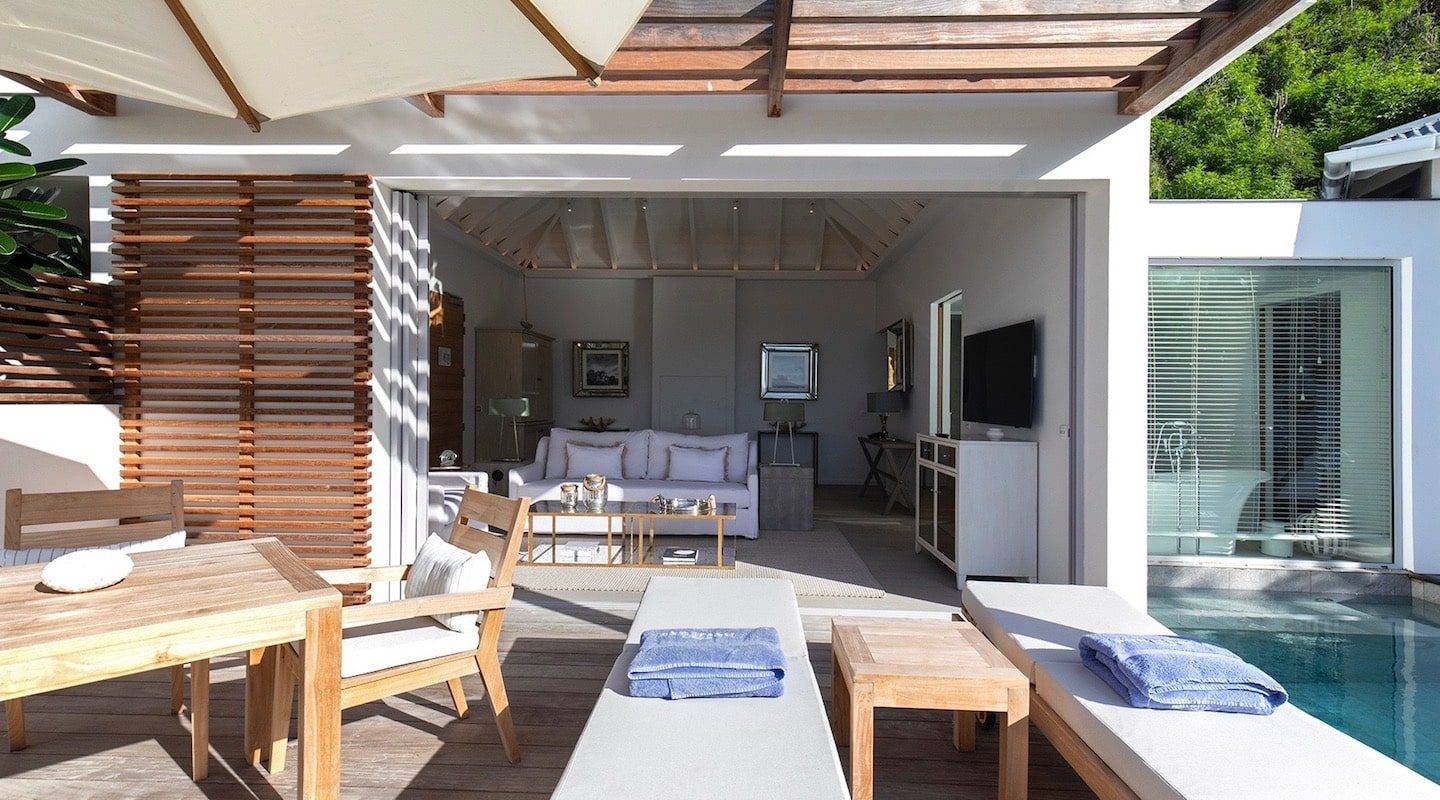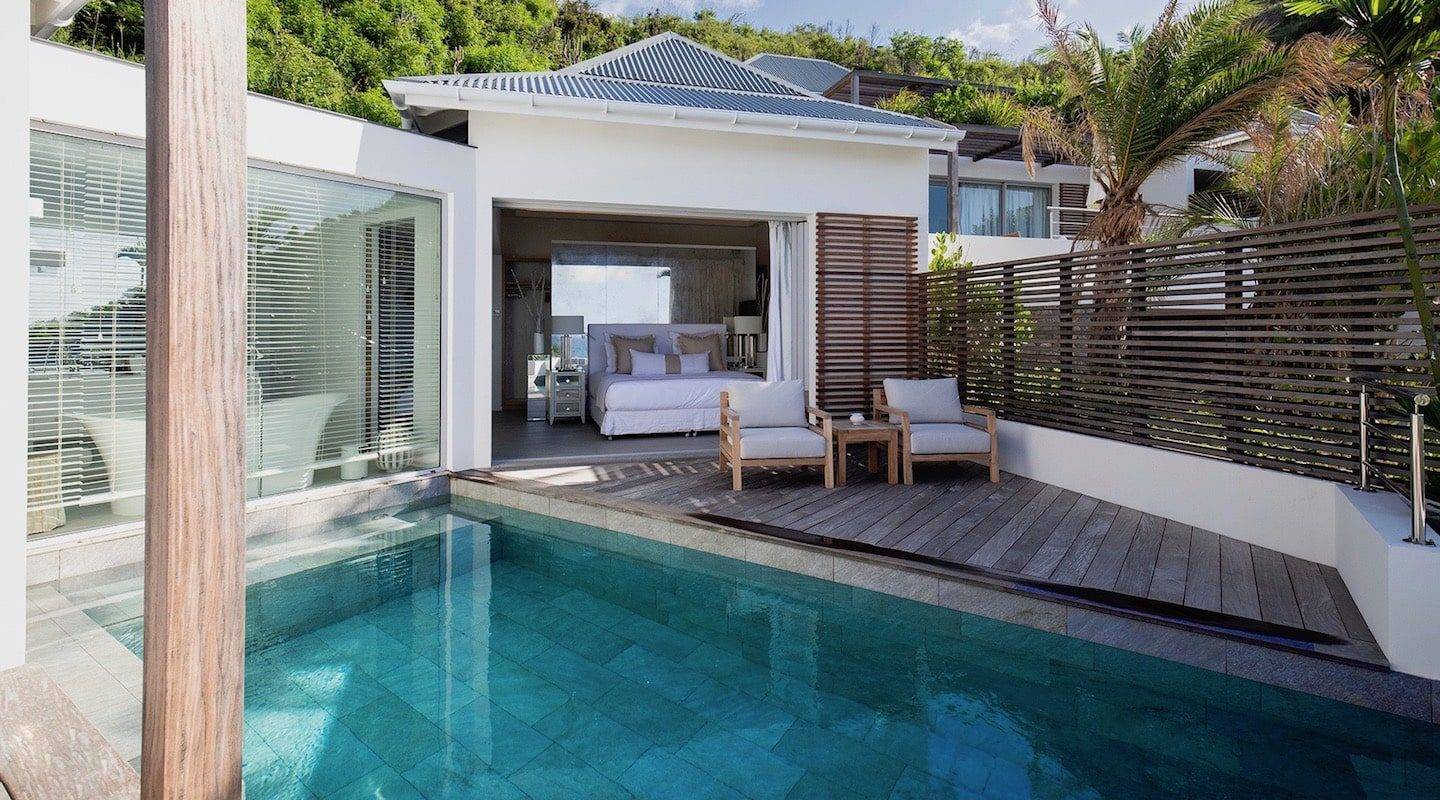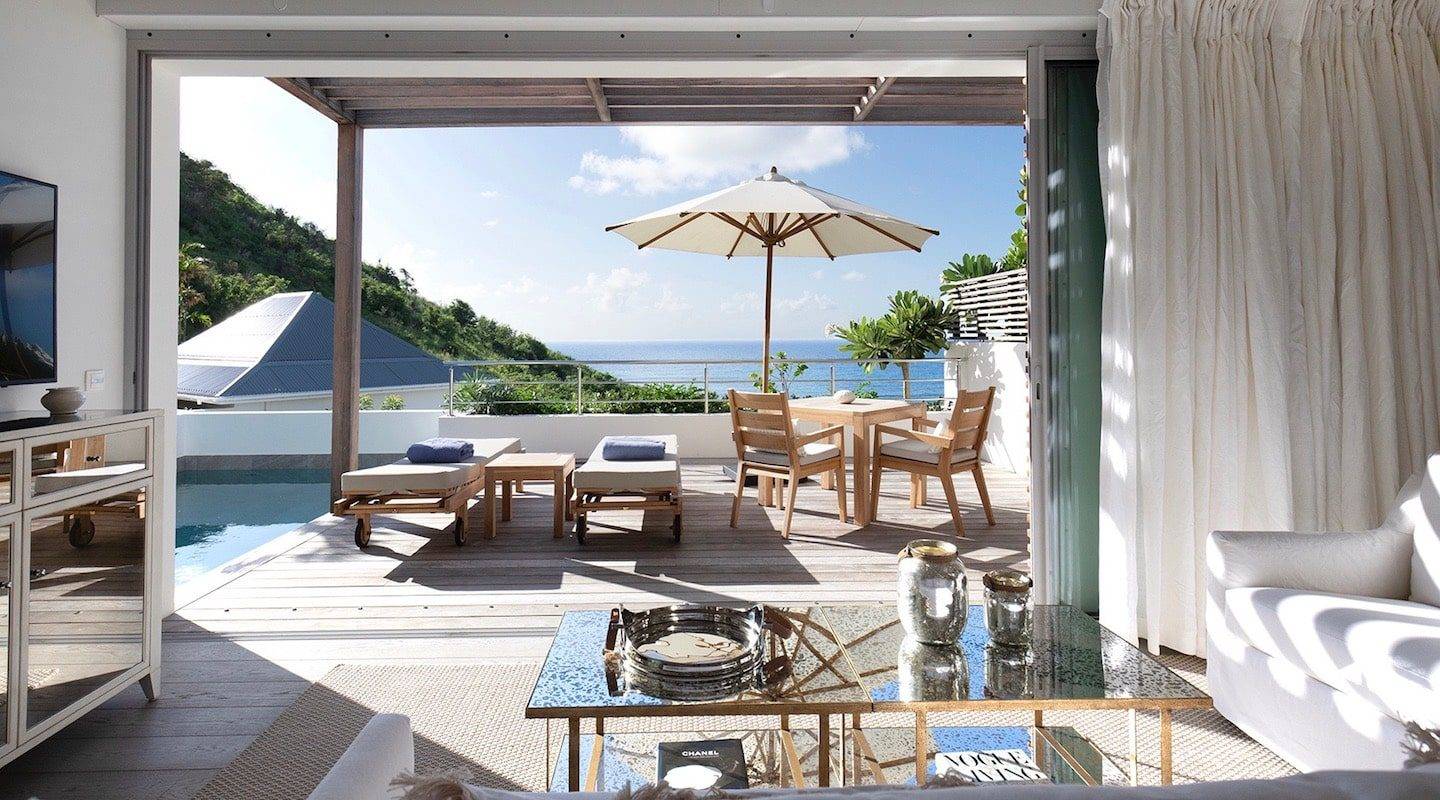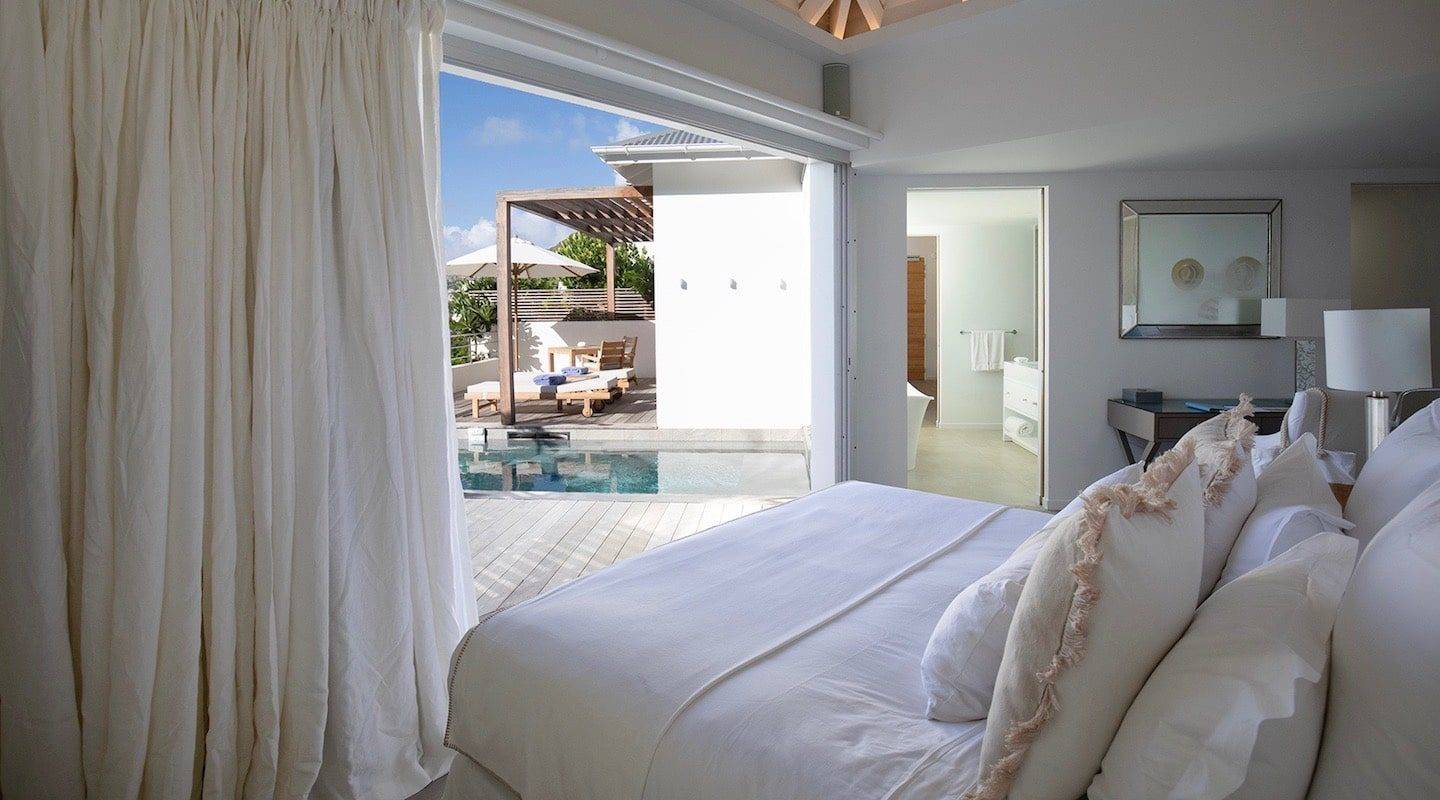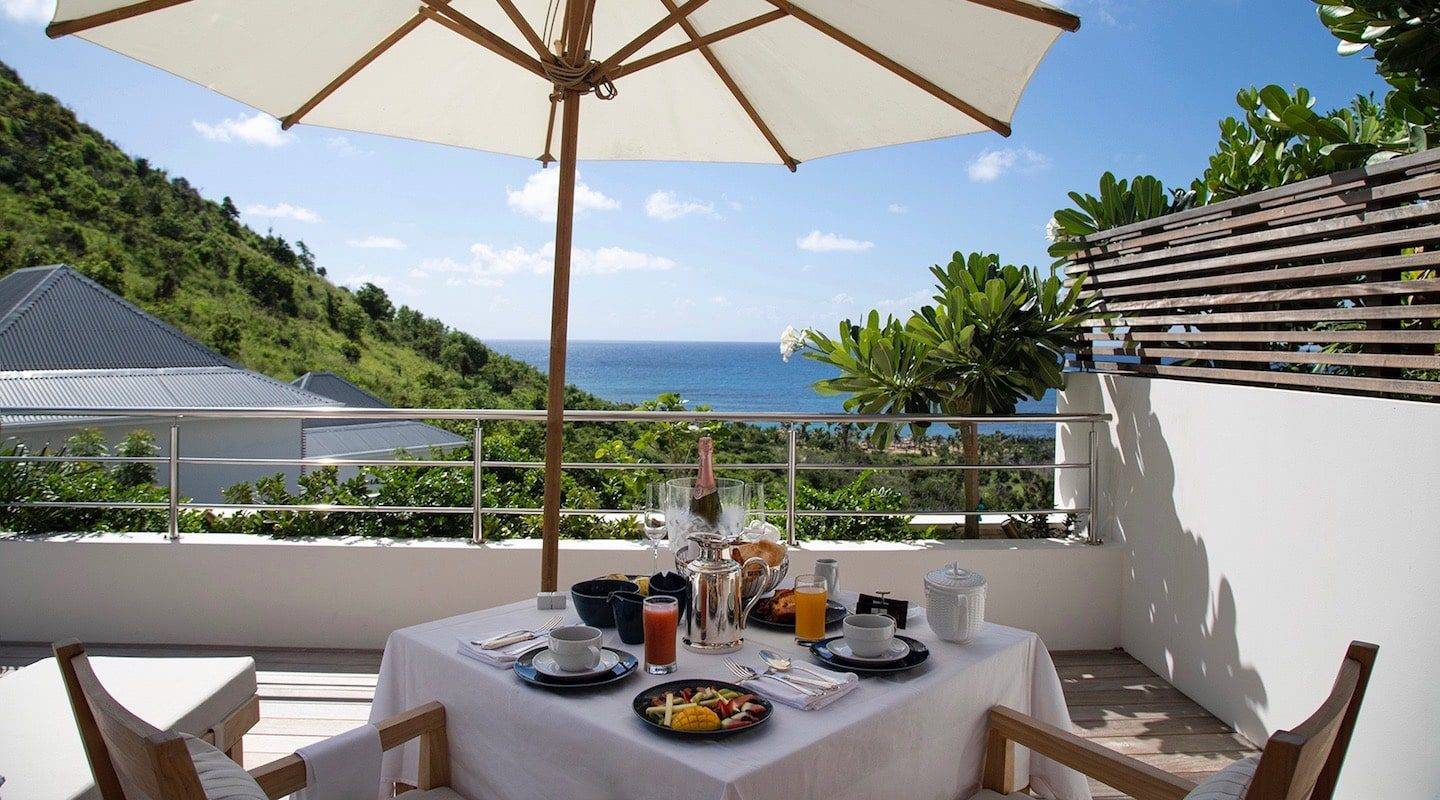 © Yotam Sandak
One Bedroom Villa Suites and Junior Suite
Each of the fourteen one-bedroom Villa Suites (measuring 785 sq. ft. interior and 1775 sq. ft. total surface) and one Junior Suite (720 sq. ft. interior and 1615 sq. ft. total surface) is completely secluded, offering an ideal balance of privacy and luxury.
Living and bedroom areas are separated by sliding partitions (with the exception of the Junior Suite, which is one large room) with large bay windows throughout the villas offering Caribbean views.
Each Villa's interior features a desk, kitchenette and a full-size sofa, bespoke stools, armchair and fabrics. Adjoining bathrooms are spacious, with a bath, open shower, dual basins and Italian tile.
Each Villa includes an expansive terrace with a private pool.
One Villa Suite is handicap-accessible, with widened doors, a lower bed, ramps throughout and easy access to the main house and restaurant.
Learn more Learn less
Hotel Services
Amenities
Swimming Pool
Heated Infinity Swimming Pool
Restaurant
Bar
Beach nearby
Limited Mobility Access
Private parking
Salon
Transport
Free transfer to airport
Services
Fitness center
International newspapers
Local newspapers
Multilingual staff
Private use of entire hotel
Reception 24/7
Room service
Solarium
Spa
Family
Babysitting on request
Learn more Learn less
The essentials in St Barts
Hôtel Le Toiny