Tennis Sensation - St Barts
Tennis
Amandine and Franck, your tennis pros in St Barts, have national diplomas from the French Tennis Federation, and are acclaimed for their expert teaching at all levels.
Former competitive players, they have trained both male and female players on a national level.
These St Barts tennis pros love to share their passion for the sport with adults as well as with kids.
If you want to get some serious exercise or simply have fun in the warm climate of the West Indies: enjoy playing tennis under exceptional conditions.
If you are alone or with friends, your tennis pros will adapt to your physical condition and the level of your game: they will be your teachers or your sparring partners.
In a group class or individual lesions, your kids (from the age of five) can also learn to play tennis while having fun: they will play with teaching equipment adapted to their age and level.
Your tennis pros are at your service seven days a week, throughout the year.
They will also introduce you to beach tennis, a new sport in St Barts, which is easy and fun for all!
Key points
Tennis lessons in St Barth: tennis and beach tennis for the adults and kids (rackets and balls provided).
Average price
Lesson at ASCCO at Colombier on hard floor
Lesson at Domaine du Levant on hard floor
Lesson in Saint Jean on artificial turf
Your private tennis court
These rates include the lesson for 1 or 2 people, the tennis court rental, the rackets, balls and pedagogical equipment. We also hold group classes of 3 or more. For more information please contact us.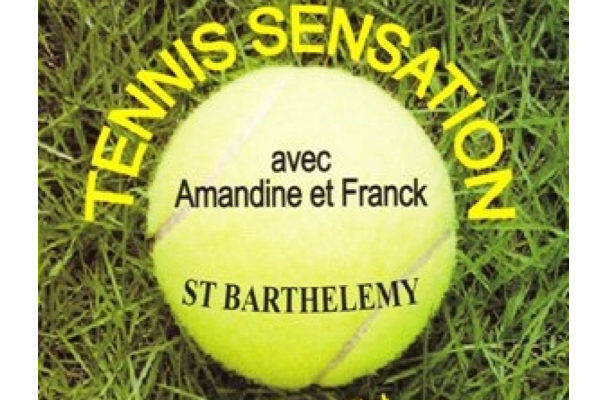 Your booking request for Tennis Sensation