Phone
Hours
Open Monday thru Saturday
Reservations recommended in high season.
This is one place that has certainly retained the old-school charm of Saint Barth over the years. In keeping with the laidback lifestyle of the island, this is certainly one of the restaurants you won't want to miss during your stay on the island. His loyal clientele, including many New Yorkers, are sure of that.
One might sat this restaurant is like a natural pearl, a Caribbean jewel protected by a large verdant garden right in the middle of Gustavia. Nestled between almond trees and palms, this popular restaurant is known for the authenticity of its delicious Creole cuisine.
Since 1995, Eddy's has welcomed clients with open arms for dinner, where the menu is brimming with flavors from around the world as well as Creole dishes, and fresh ingredients on every plate: local fish, Caribbean vegetables… Plus daily specials, lobster salad, or the traditional codfish fritters that go perfectly with a ti'punch to start the meal.
The Chef
Franck, the chef, has mastered the art of French, Creole, and Asian cuisine, and has created a varied menu that is surprisingly rich.
The sommelier
Mahé, a true connoisseur of oenology will advise you on the best choice and pairing of wines to go with your meal.
Key points
Authentic cuisine with an accent on Creole dishes, served in a charming and cozy setting in the heart of Gustavia.
Plus
Can be used for private events.
Average price
Average price « à la carte » based on one appetizer and one main dish (excluding drinks, according to the menu provided by the restaurant)
Location
Across from Black Ginger To Go.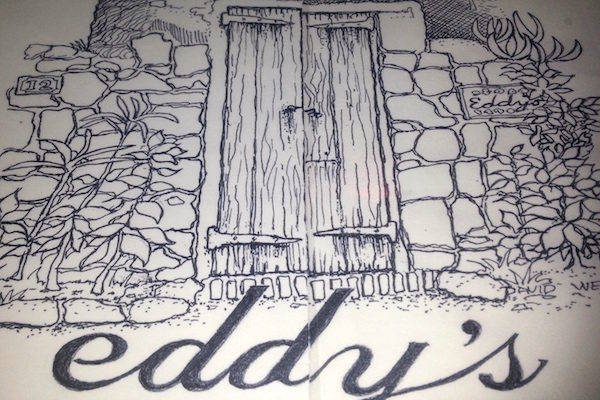 Your booking request for Eddy's