Bloomy - St Barts
Florist
Phone
Hours
Open Monday to Saturday from 8am to 7:30pm. Open on Sunday from 8am to 1pm.
BLOOMY
Located next to the service station by the airport in St Jean, with lots of easy parking, this beautiful boutique is blooming with a mix of European and tropical flowers that create an exquisite tableau. The use of local foliage adds to the exclusive floral compositions available throughout the year.
Flowers arrive every week from Holland, the USA, and Guadeloupe, guaranteeing a lovely diversity of bouquets for every possible occasion. Bloomy also allows clients to create custom  compositions and they stock a nice selection of plants for your home or for gifts.
The charming florists are extremely professional and can offer great advice on the care of your plants, or carefully create your bouquets or your wildest floral dreams. They also take long-distance orders for island delivery. 
B FLORAL EVENT
B Floral Event is a service for floral compositions created with beautiful European and/or tropical flowers for special occasions and regular orders. These specialists in floral ornementation are especially known for weddings, both for island residents as well as couples that organize destination weddings in Saint Barth (from the United States, Europe, etc.).
You can put your faith in the creativity of the staff to design exceptional floral décor and installations for all types of private parties (birthdays, weddings, dinner parties, etc), working in their ateliers in Public or Anse des Cayes.
You can also call upon them to rent all kinds of party supplies for your events, as well as various kinds of decorative elements.
Definitely in tune with sustainable practices and organic-grown flowers, B Floral Event works with local contacts in order to reuse floral compositions in new ways or offer them to the island's
Key points
BLOOMY
Delivery service to yachts, hotels, and villas
Preference for organic flowers
Collaboration with local gardeners and plant nurseries
B FLORAL EVENT
Rental of decorations and party goods (chairs, cushions, candles)
An intention to limit waste
The possibility to reuse your party decorations
Plus
At Bloomy, an accent is put on ecological flowers grown without pesticides.
A strong desire to work with the maximum of local partners and reduce their ecological impact.
Location
In St Jean, close to the station service across from the airport.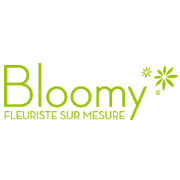 Your booking request for Bloomy