Aura belle - St Barts
Home esthetics, Home massage, Massage
A trained aesthetician and masseuse, Laura offers her expert services, from massage and facials to epilation and beauty treatments for the hands and feet.
Passionate about her work, Laura loves taking care of others. She will come to your home to offer private epilation sessions for women as well as for men (back, torso, face); complete beauty care for the feet and hands including cuticles, scraping and scrubbing, hydrating massage, and simple nail polish (a full nail bar on request), or facial treatments.
Thanks to her experience as a spa practitioner at different luxury locations, she was trained in various techniques, to which she has added expertise acquired on a mini-tour of the world (Thailand, New Zealand, Australia, New Caledonia, etc.). With personalized massages based on intuition, she softly removes all of your tension.
Key points
Use of a Tibetan bowl during her sessions.
Combines several techniques from around the world for personalized massages.
Treatments can take place at your home or at a spa.
Special treatments for pregnant women (Massage, cocooning, drainage, facials).
Plus
Discover her Experience CBD massage with candles! Select the fragrance of your choice, your mask in terms of the treatment desired, and she takes care of the rest.
Location
At home & at the Eva Wink Piercing institute, Villa Créole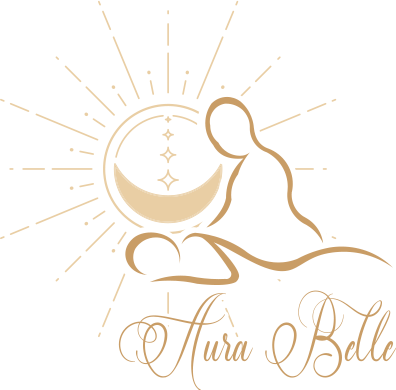 Your booking request for Aura belle