Eden Rock - St Barts
5 star hotel
Beach
Restaurant
Bar
Spa
Animals
Transport
Internet
Bedrooms: 16 Suites: 15 Beach houses: 3 Villas: 3
Phone
Hours
Check-in: 3pm
Check-out: Noon
Located on the Bay of St Jean, Eden Rock– St Barths overlooks a magnificent coral reef and one of the most beautiful beaches in St Barth. The remarkable guest rooms, suites, and villas at this five-star hotel are located on the rock, along the white-sand beach, or nestled in tropical vegetation. Its ideal location in the center of the island allows hotel guests easy access to the boutiques, bars, and restaurants located in the Saint Jean neighborhood. 
37 rooms, suites, and unique villas 
Eden Rock – St Barths comprises 37 guest rooms, suites, and unique villas perched on the rock, sitting along the beach, or nested in luxurious gardens. Jane Matthews designed all of the interiors in an unparalleled style. The Ultraluxe Rockstar (1500 m²) and Nina (560 m²) villas, located in the heart of the hotel, provide unequaled amenities and personalized service by a dedicated staff.
The property includes:
– The Sand Bar is the place to curb your appetite from breakfast through dinner. Located on the fine, white sandy beach at the foot of the legendary rock, this restaurant offers a breathtaking panorama on the sea. 
– Rémy Bar & Salon is a perfect retreat with Anglo-Saxon colonial décor, where you can enjoy the bold creations made by talented mixologists.
– Eden Spa opens the doors to an enchanting haven for luxury well being and technology.
– Eden Wellness is the daily spot to take part in various activities, private lesions, or get culinary advice to make your vacation in perfect harmony with your wellbeing.
– Eden Rock Fitness can provide personalized training with the latest machines, including electro-stimulation.
– Eden Rock Boutique provides a unique and original shopping experience that reflects the character of the hotel. Here you will find designer fashion, jewelry, watches, and decorative accessories for the house.
Learn more Learn less
Key points
A legendary hotel with international renown, located on an exquisite beach.
Plus
Each of the rooms has direct access to the beach. 
Average price
Bedrooms, from 1100€/night
Suites, from 1900€/night
Beach Houses, from 3700€/night
Villas : on request only 
Location
One the Bay of St Jean, one of the island's most beautiful beaches, next to Nikki Beach.
Distances by car
Beach : On the beach in St Jean
Town : 1 minute, St Jean
Airport : 2 minutes
Supermarket : 2 minutes, St Jean
Nearest Restaurant : On site, Sand Bar and Rémy Bar & Salon
Bedrooms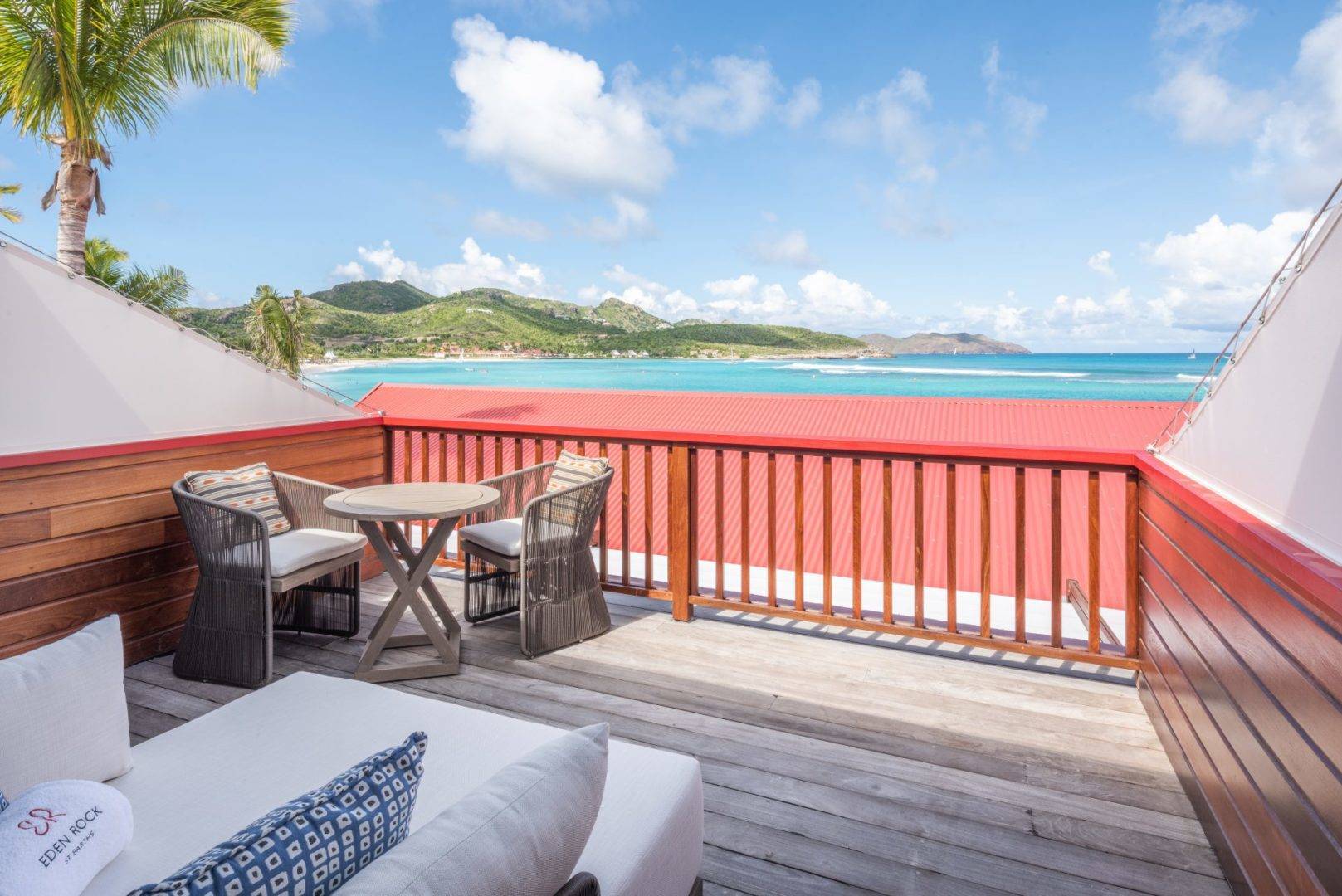 From 1100 € per room per night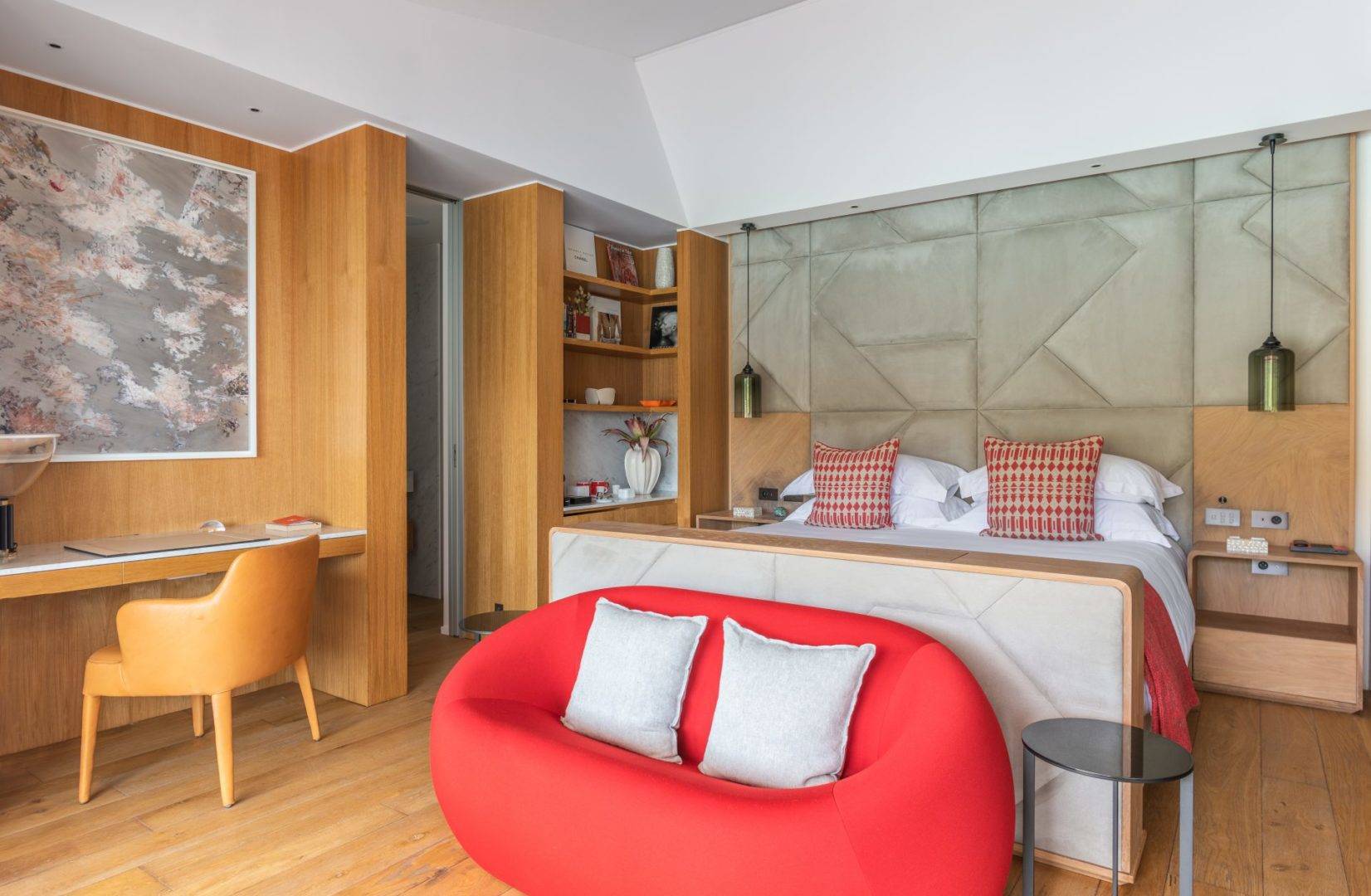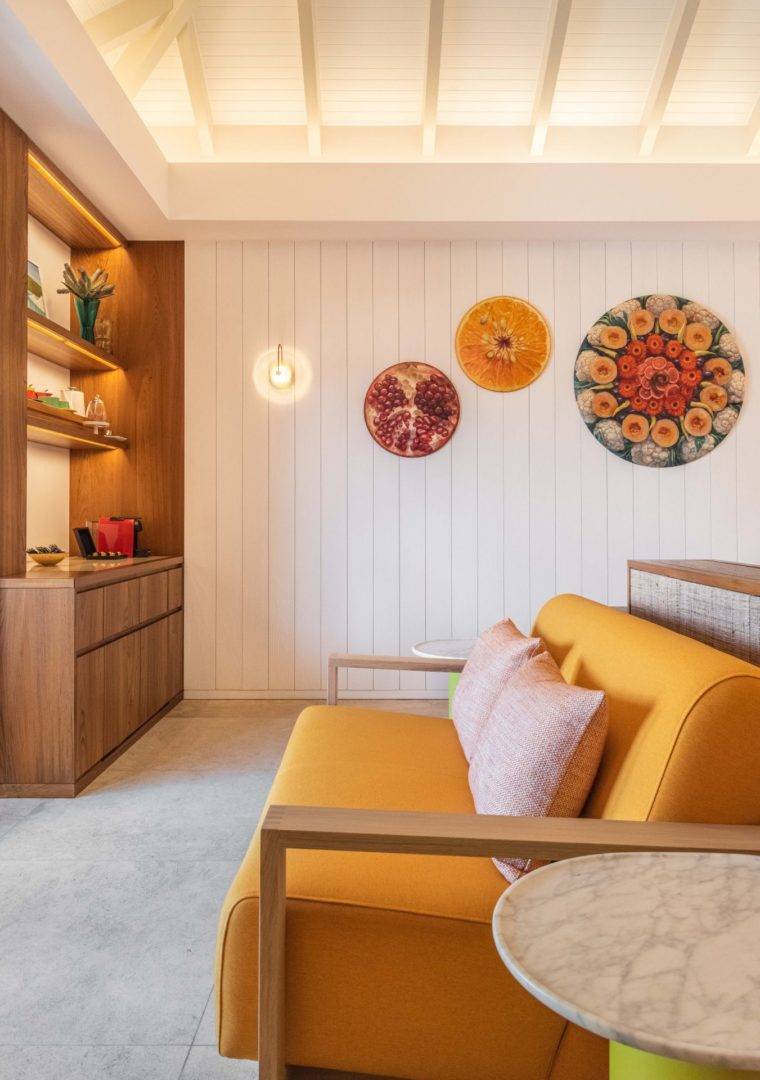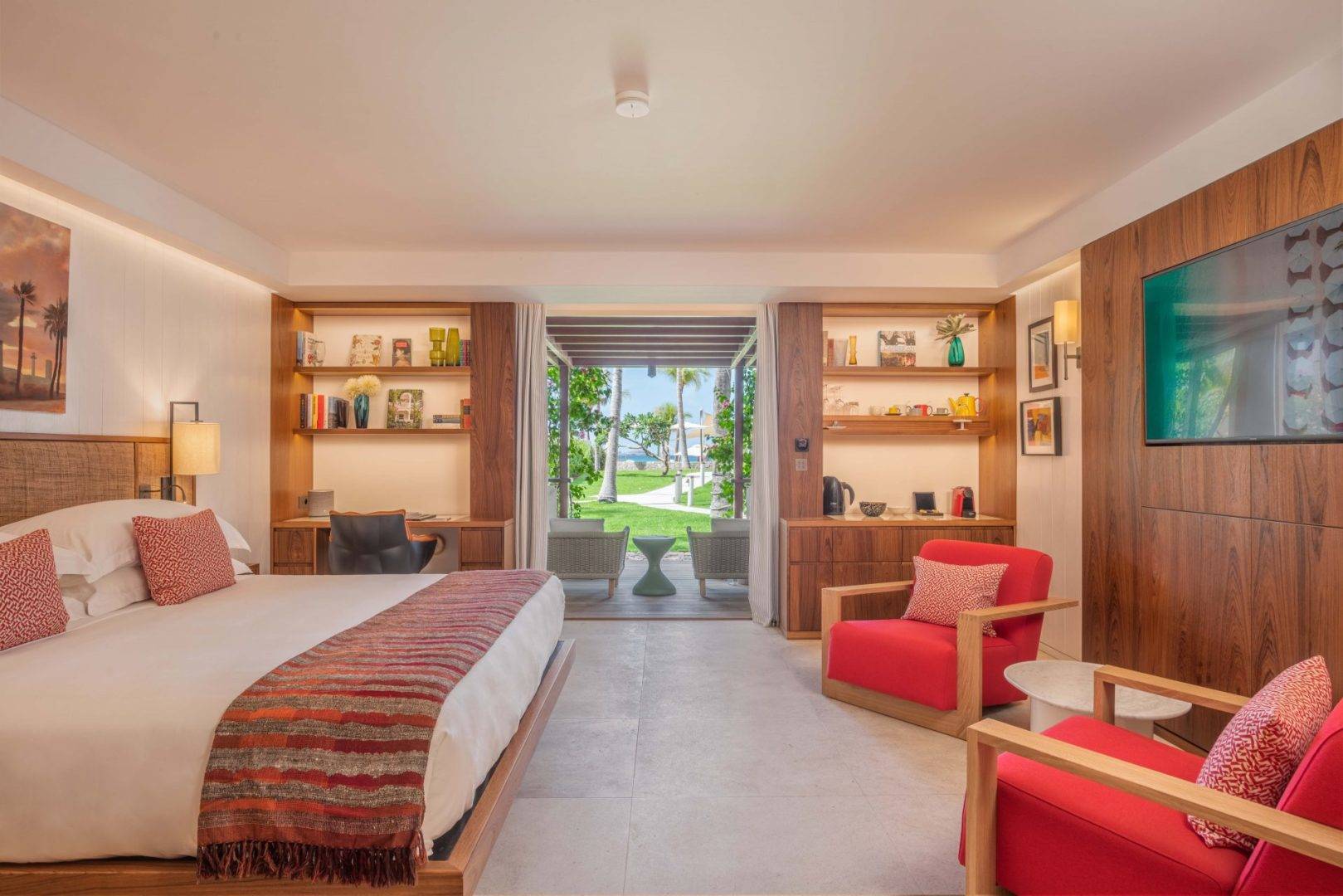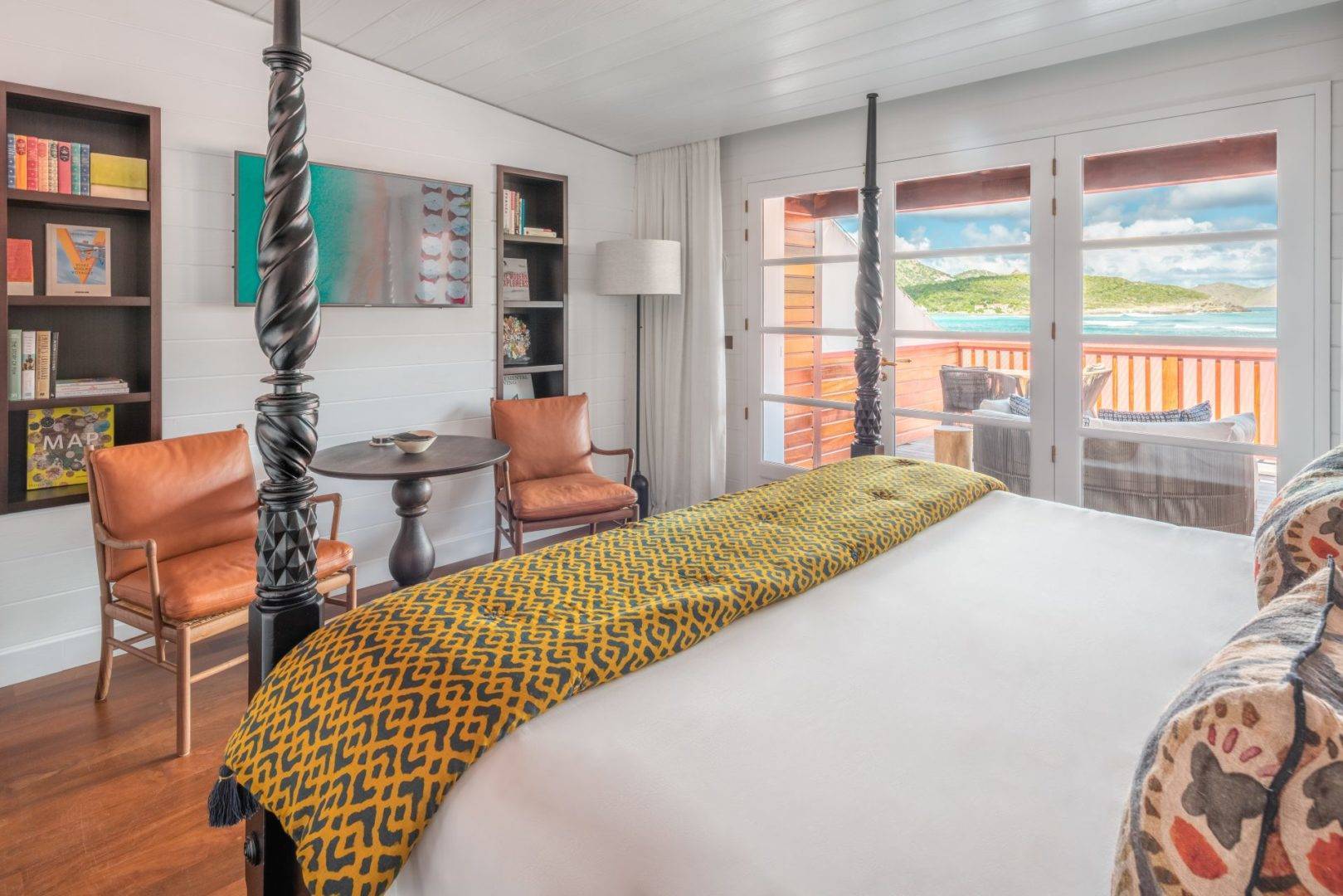 Size Bedrooms: from: 450 sqft
Eden Rooms
Plantation Rooms
Beach Rooms
Rock Rooms
© Jeanne Le Menn
Learn more Learn less
Informations about the room
Amenities
King size bed
Twin beds
Baby-crib on request
Air conditioned
Views of the sea
Views of the garden
Terrace with ocean view
Terrace with garden view
Soundproof rooms
Mini bar
Coffee machine
Continental breakfast included
Possibility of adjoining rooms
Disability Access Rooms
Daily housekeeping
Bathroom
Hair dryer
Magnifying mirror
Shower
Hi-Tech
Stereo with CD player
Bluetooth speaker
DVD player
Television
Flat screen TV
French channels
American channels
Foreign channels
Suites
From 1900 € per room per night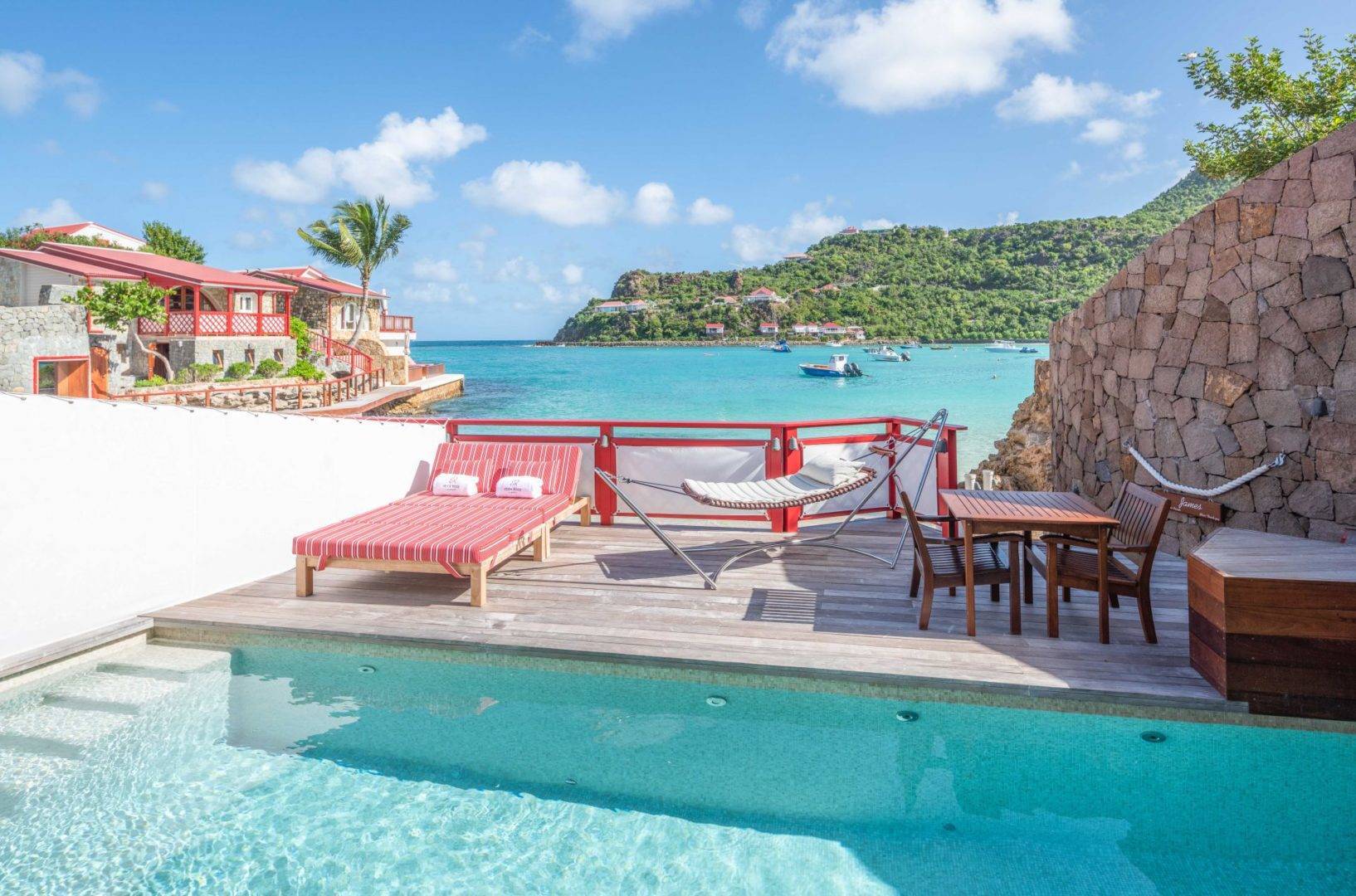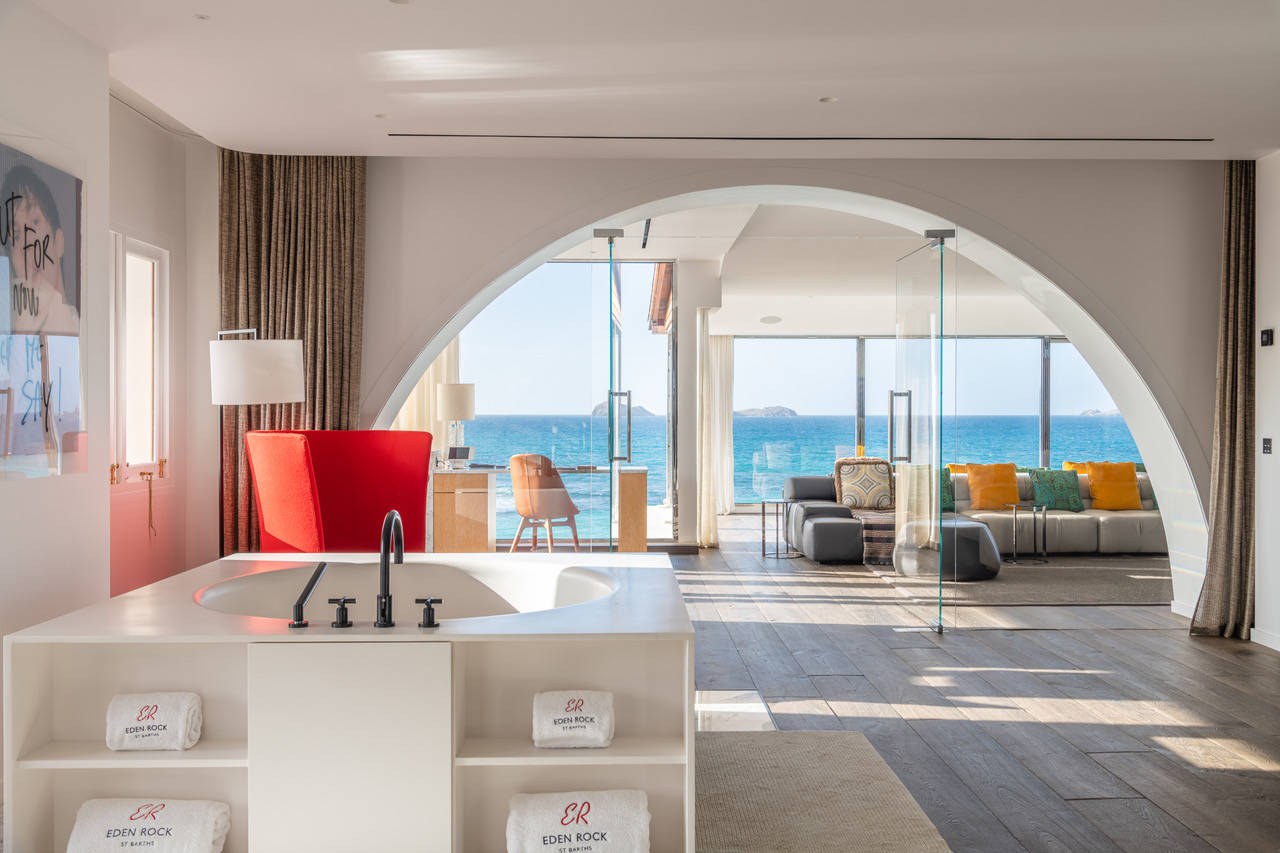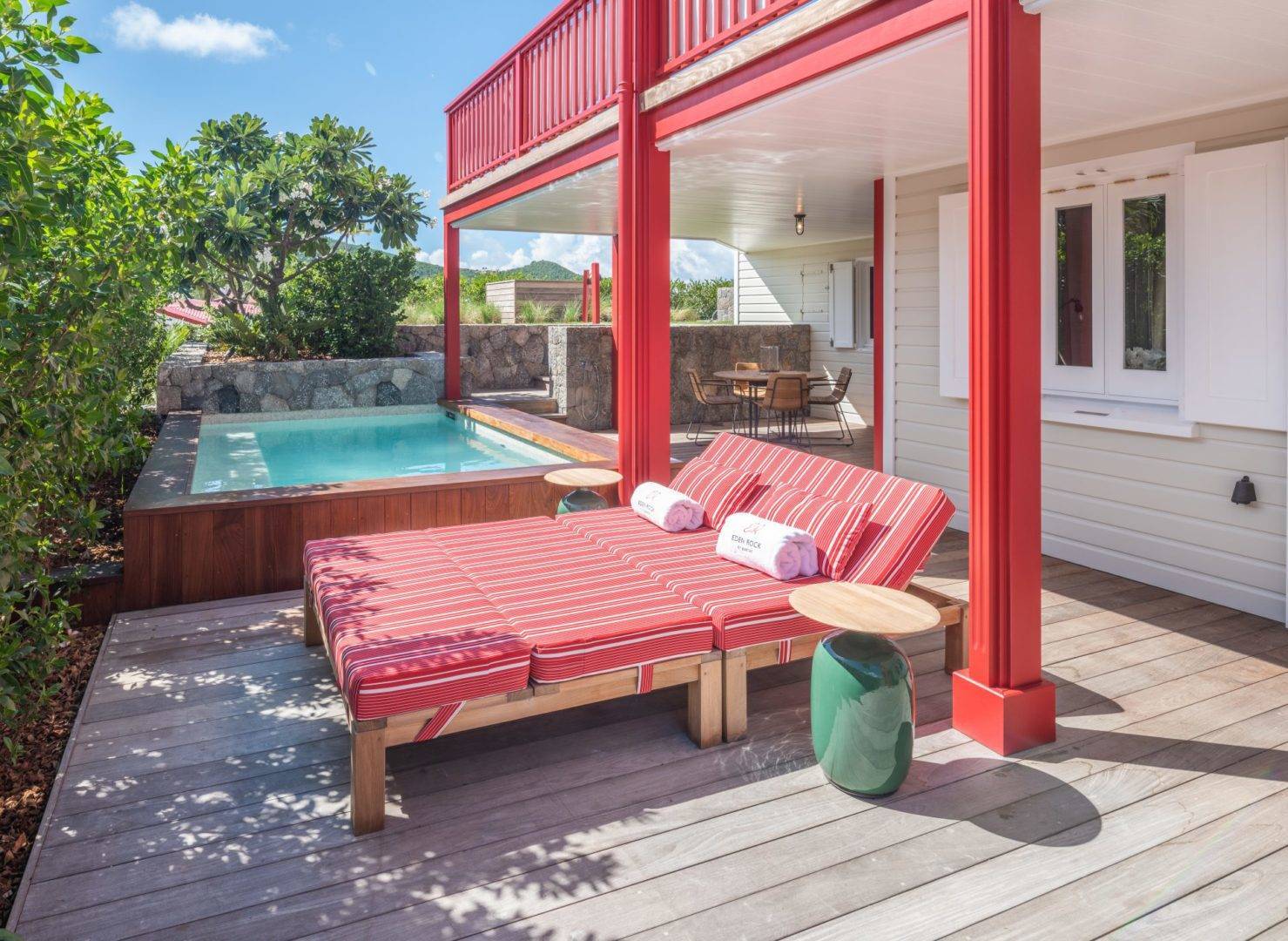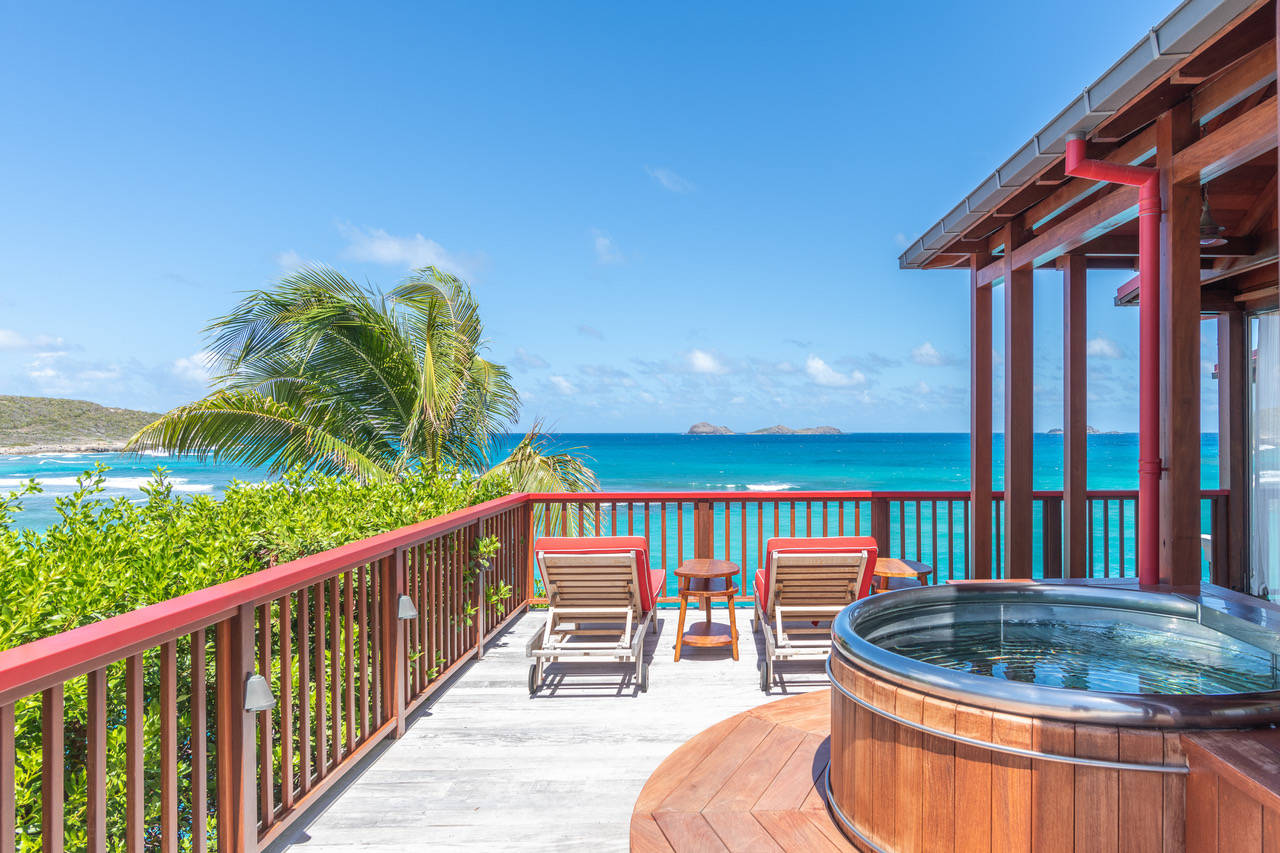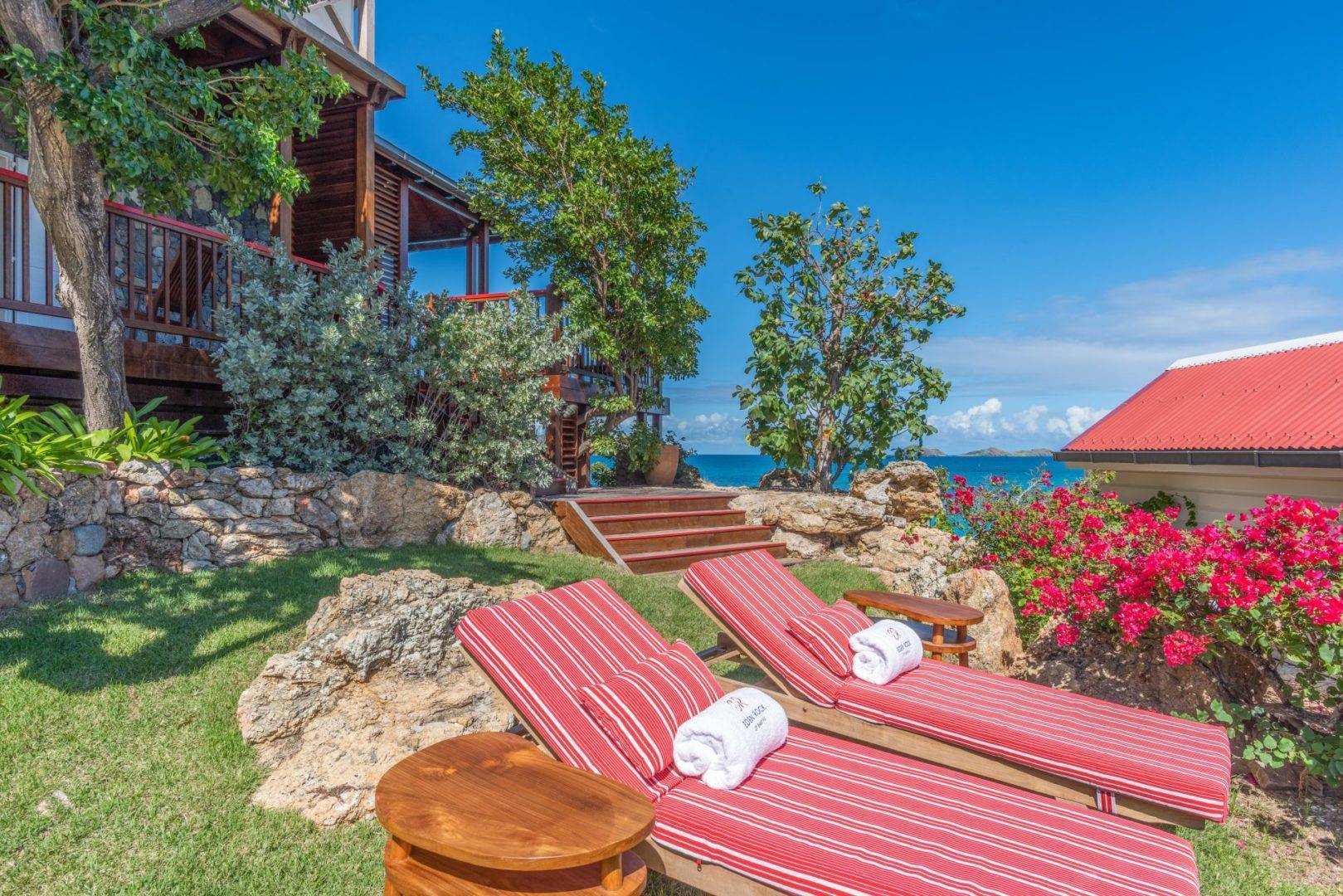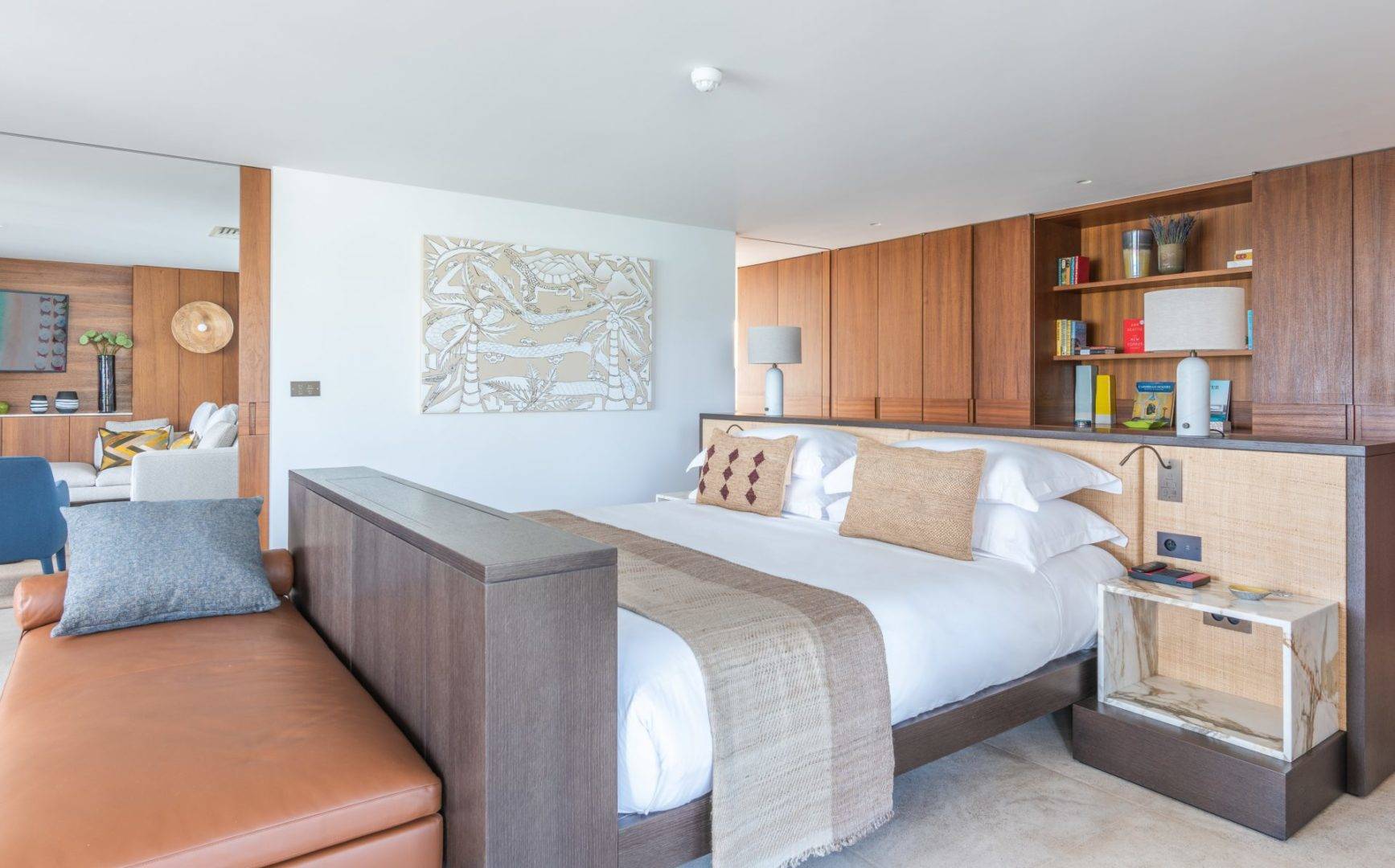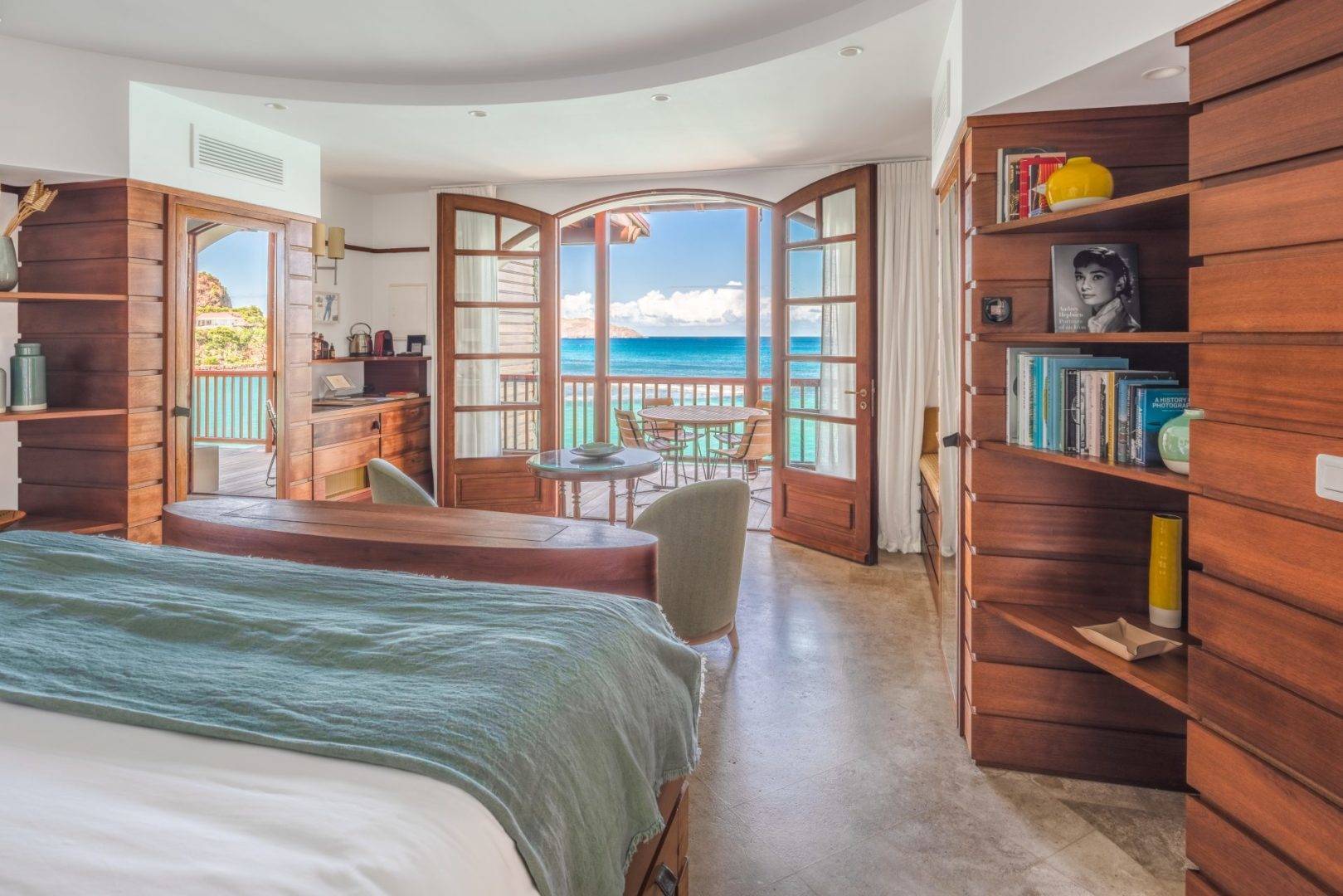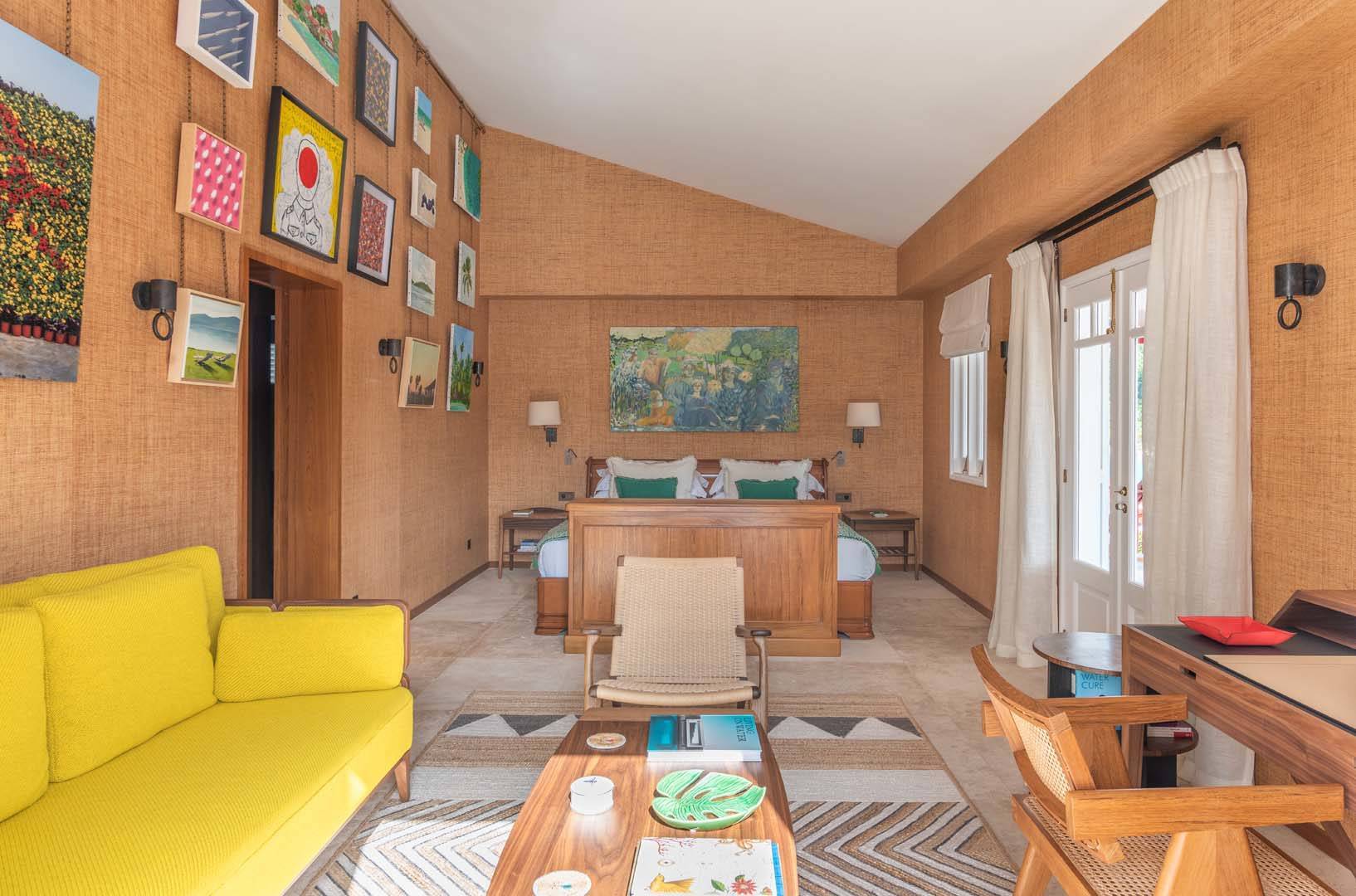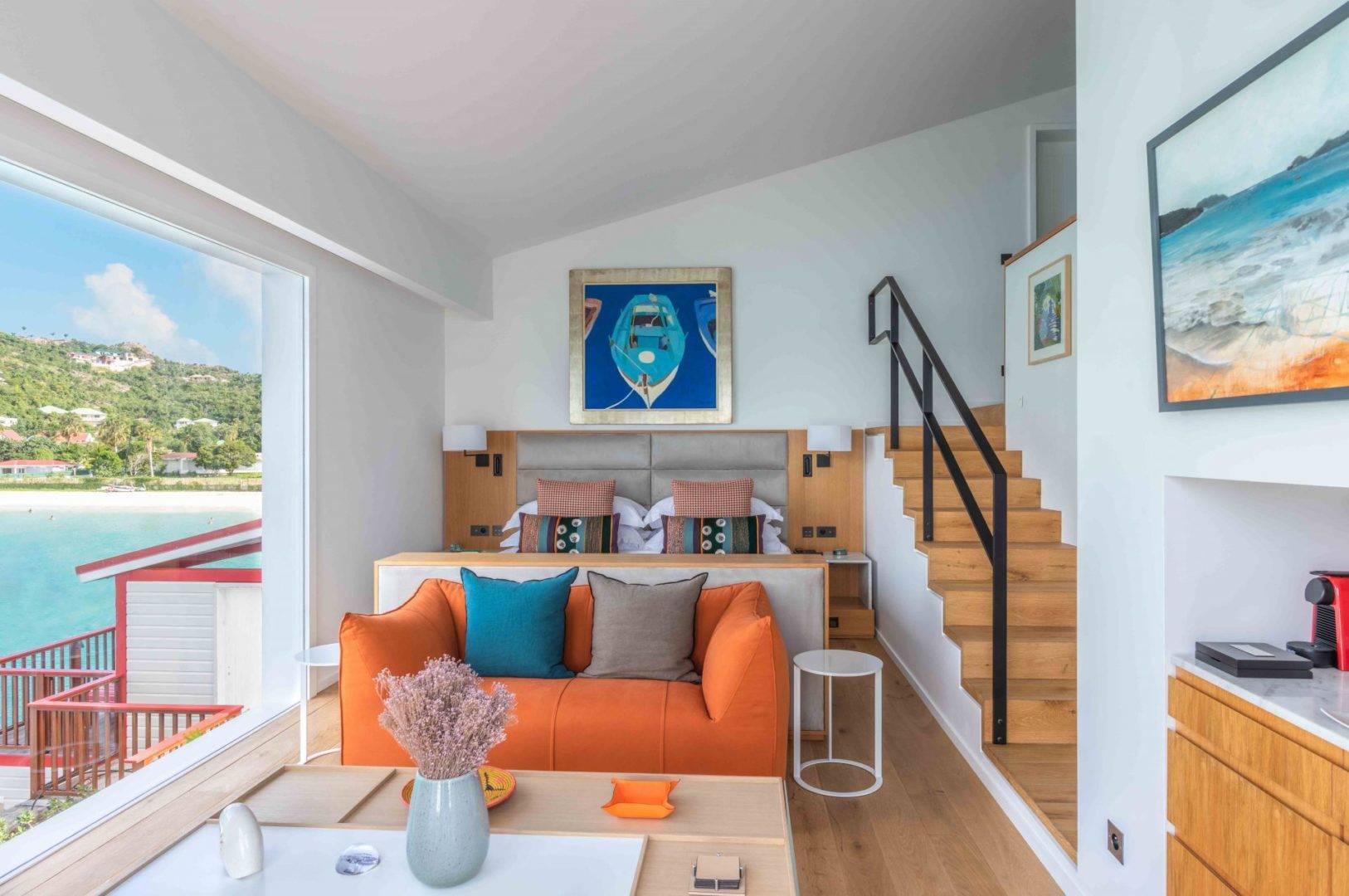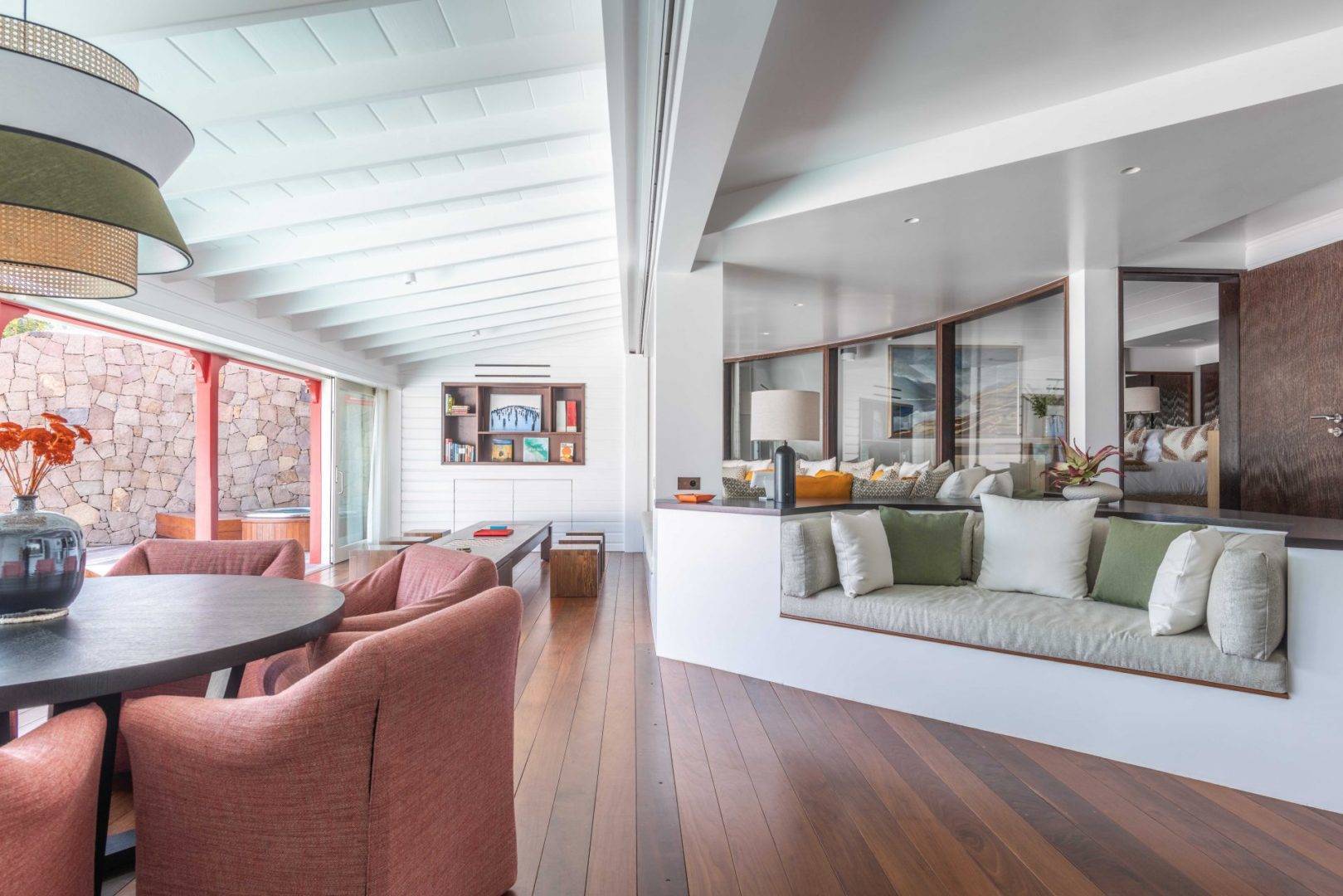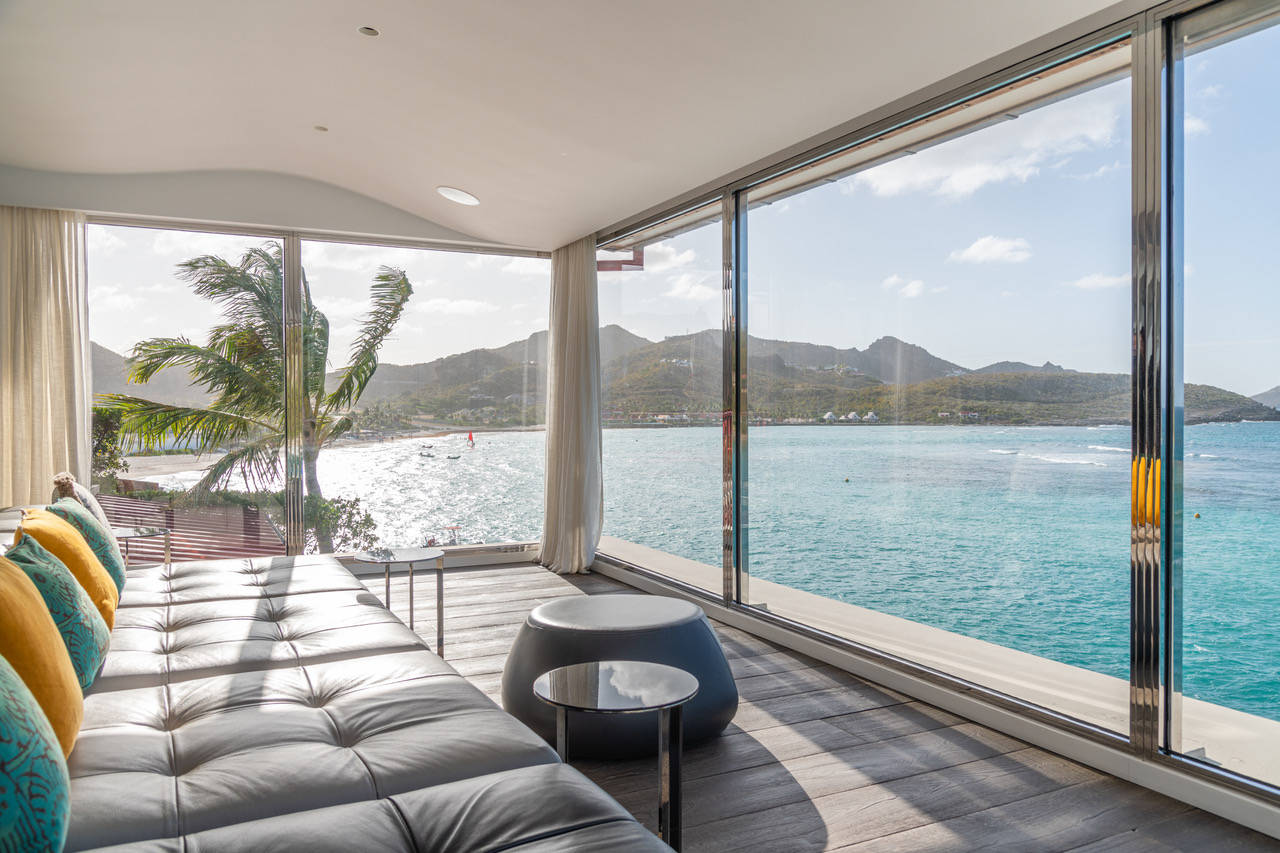 Size Suites from: 710 sqft
Rock Suites (Treetops & Flamboyant) 
Legacy Suites (Garbo & De Haenen) 
Premium Suites (Fregate & Fontaine)
Diamond Suites (Michaels, James & Waterlily)
Signatures Suites (Captains, Howard Hughes & Christopher Columbus)
© Jeanne Le Menn
Learn more Learn less
Informations about the room
Amenities
King size bed
Twin beds
Baby-crib on request
Air conditioned
Views of the sea
Views of the garden
Private pool
Terrace with ocean view
Terrace with garden view
Soundproof rooms
Living area with office
Mini bar
Espresso machine
Continental breakfast included
Daily housekeeping
Fan
Bathroom
Hair dryer
Magnifying mirror
Shower
Bathtub
Television
Flat screen TV
French channels
American channels
Foreign channels
Beach Houses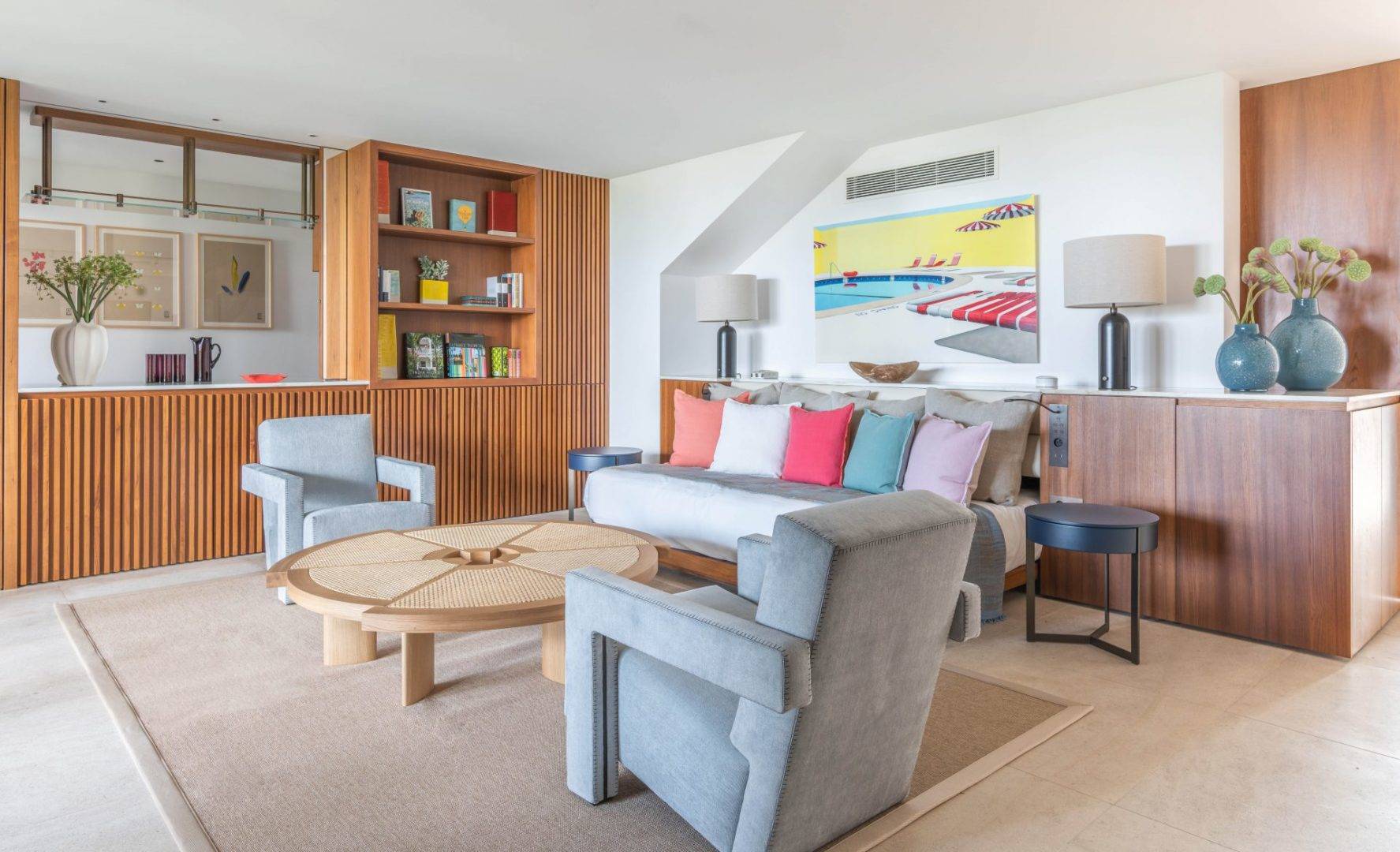 From 3700 € per room per night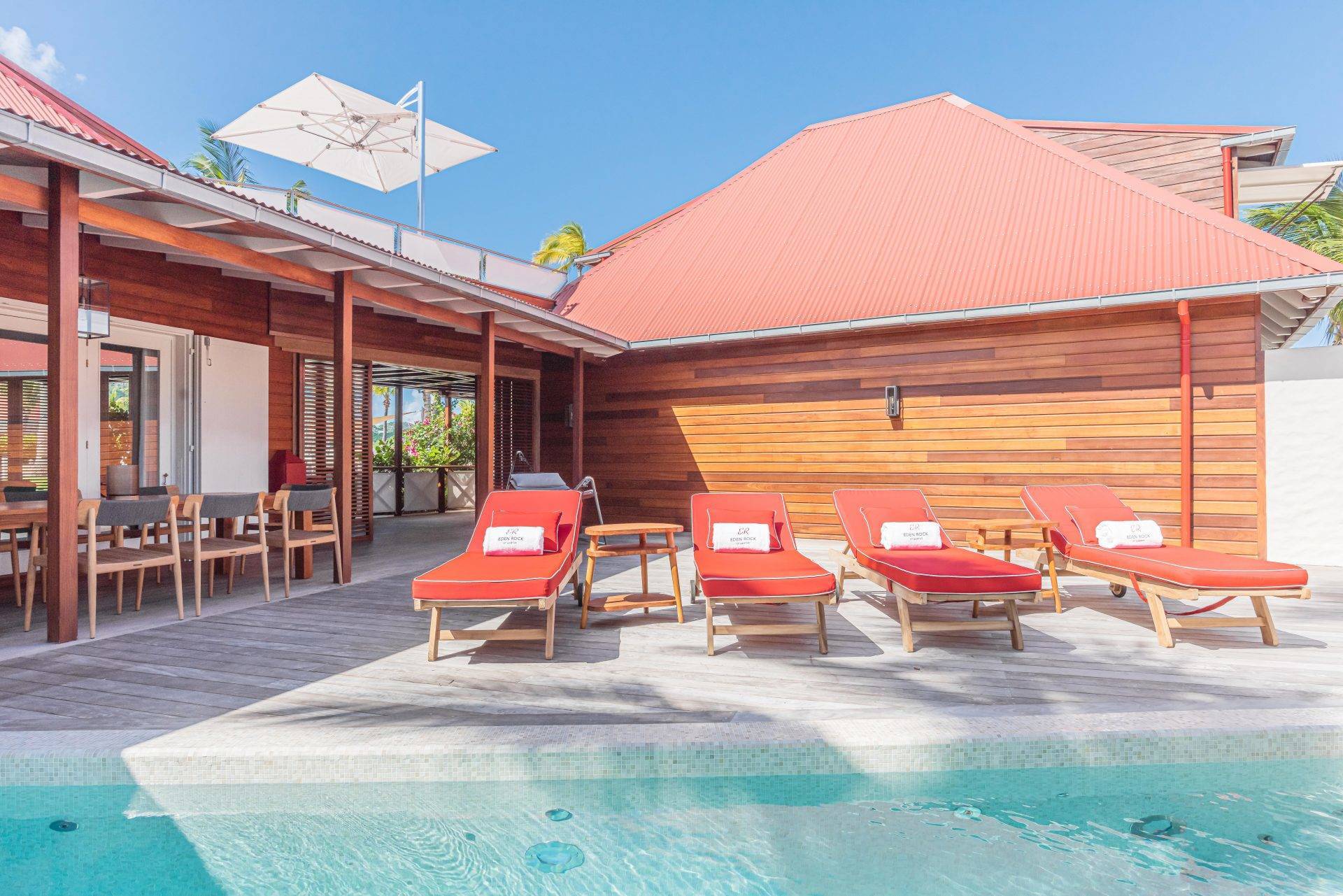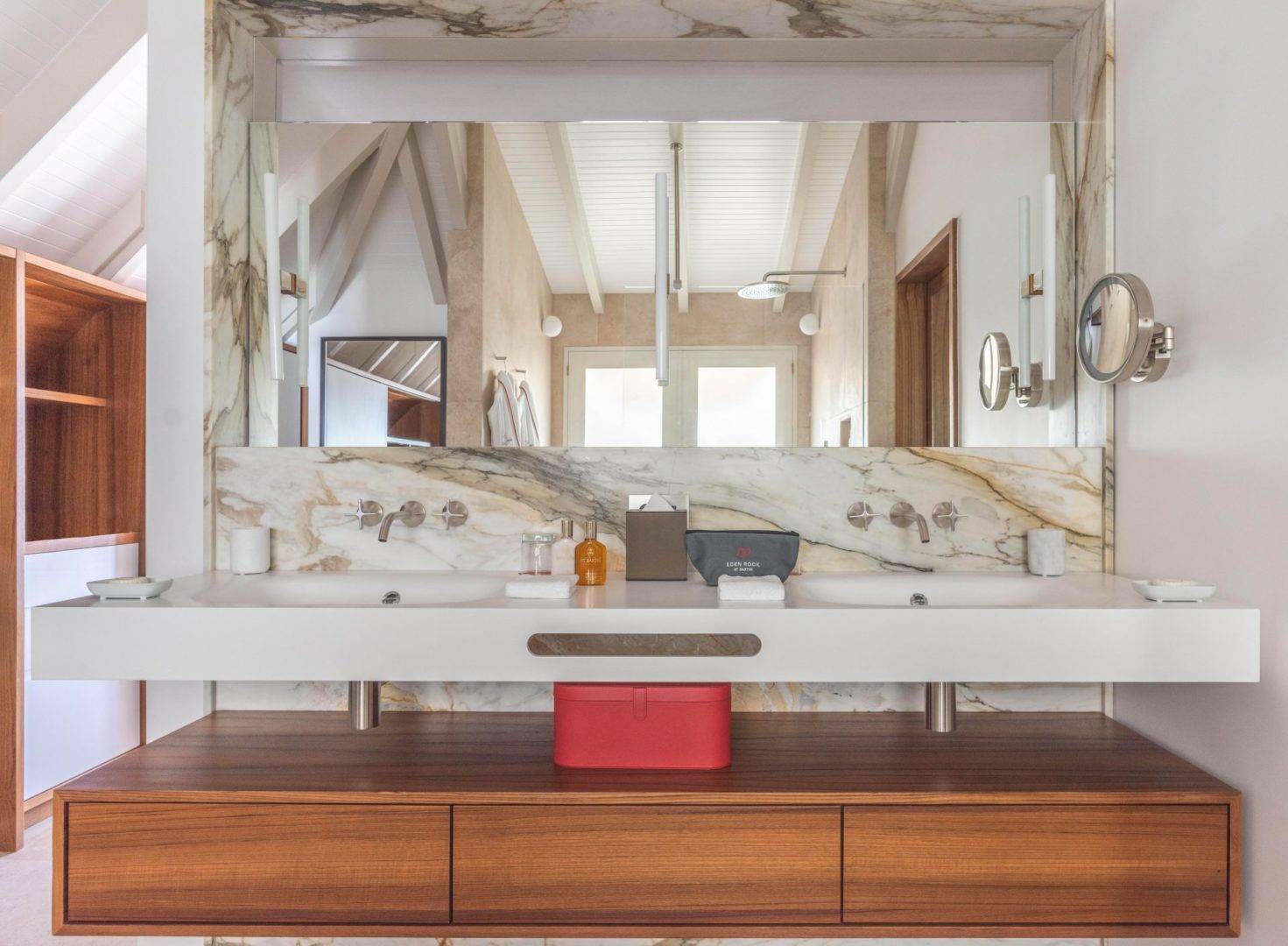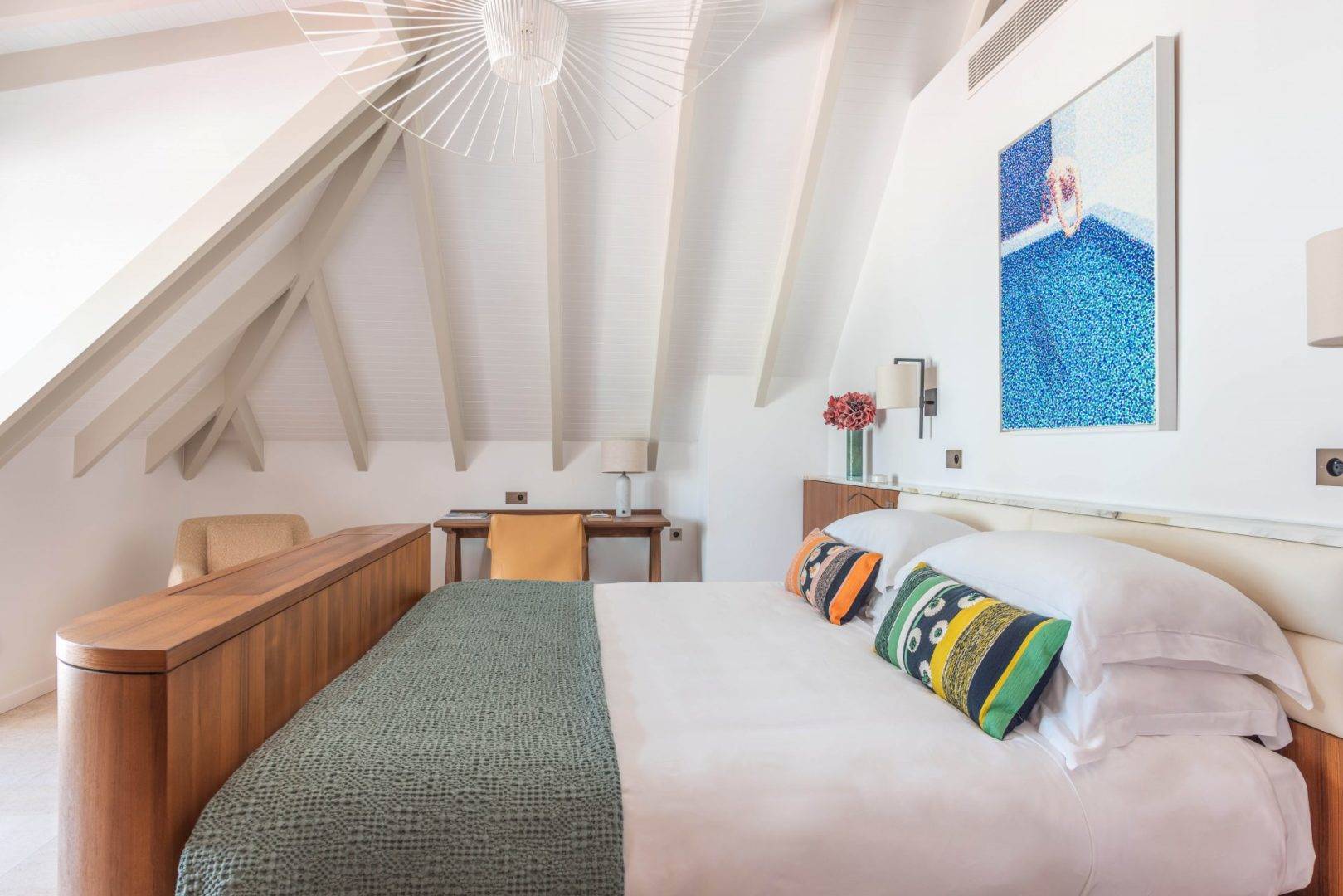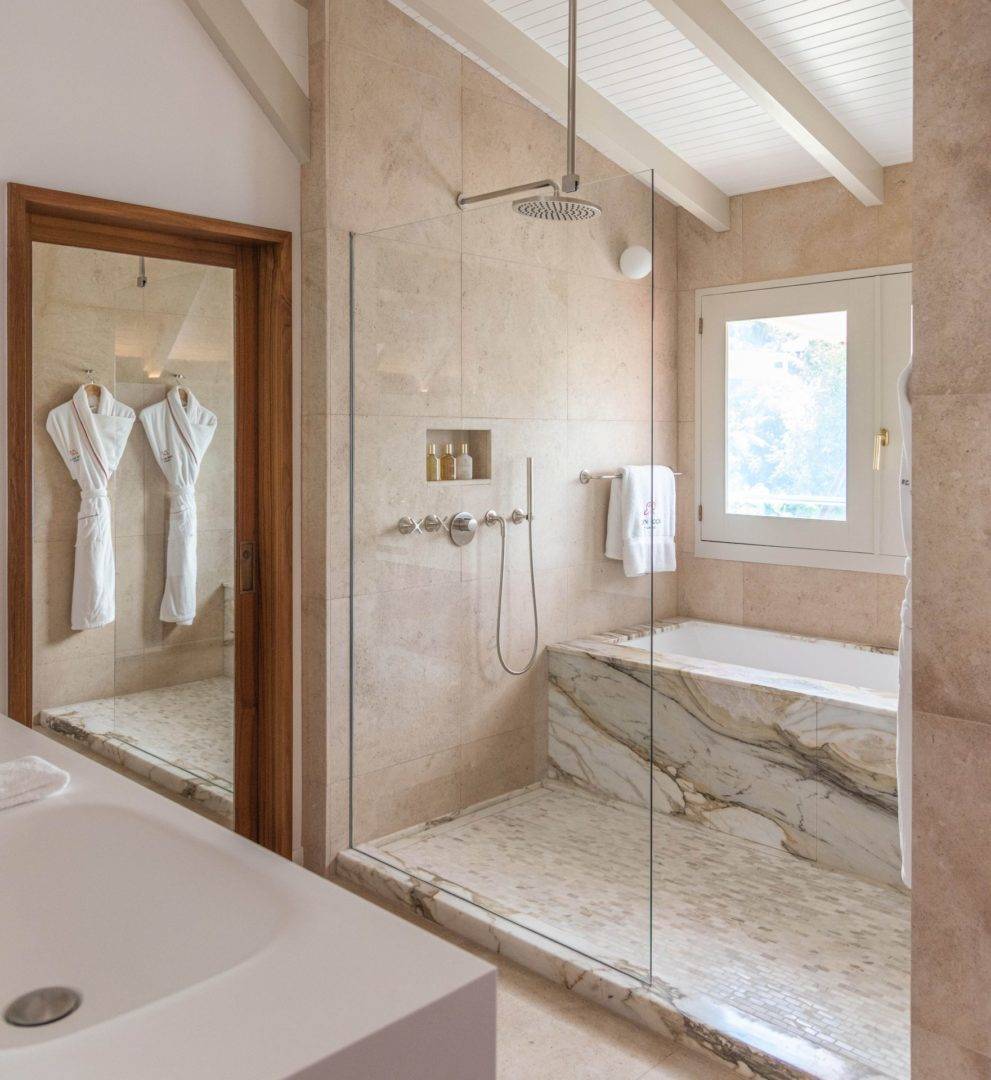 Size Beach House from: 1722 sqft
© Jeanne Le Menn
Learn more Learn less
Informations about the room
Amenities
King size bed
Twin beds
Baby-crib on request
Air conditioned
Views of the sea
Views of the garden
Private pool
Terrace
Terrace with ocean view
Terrace with garden view
Soundproof rooms
Living area with office
Mini bar
Coffee machine
Espresso machine
Continental breakfast included
Daily housekeeping
Bathroom
Hair dryer
Magnifying mirror
Shower
Bathtub
Whirlpool
Hi-Tech
Stereo with CD player
DVD player
Bluetooth speaker
Television
Flat screen TV
French channels
American channels
Foreign channels
Ultraluxe Villas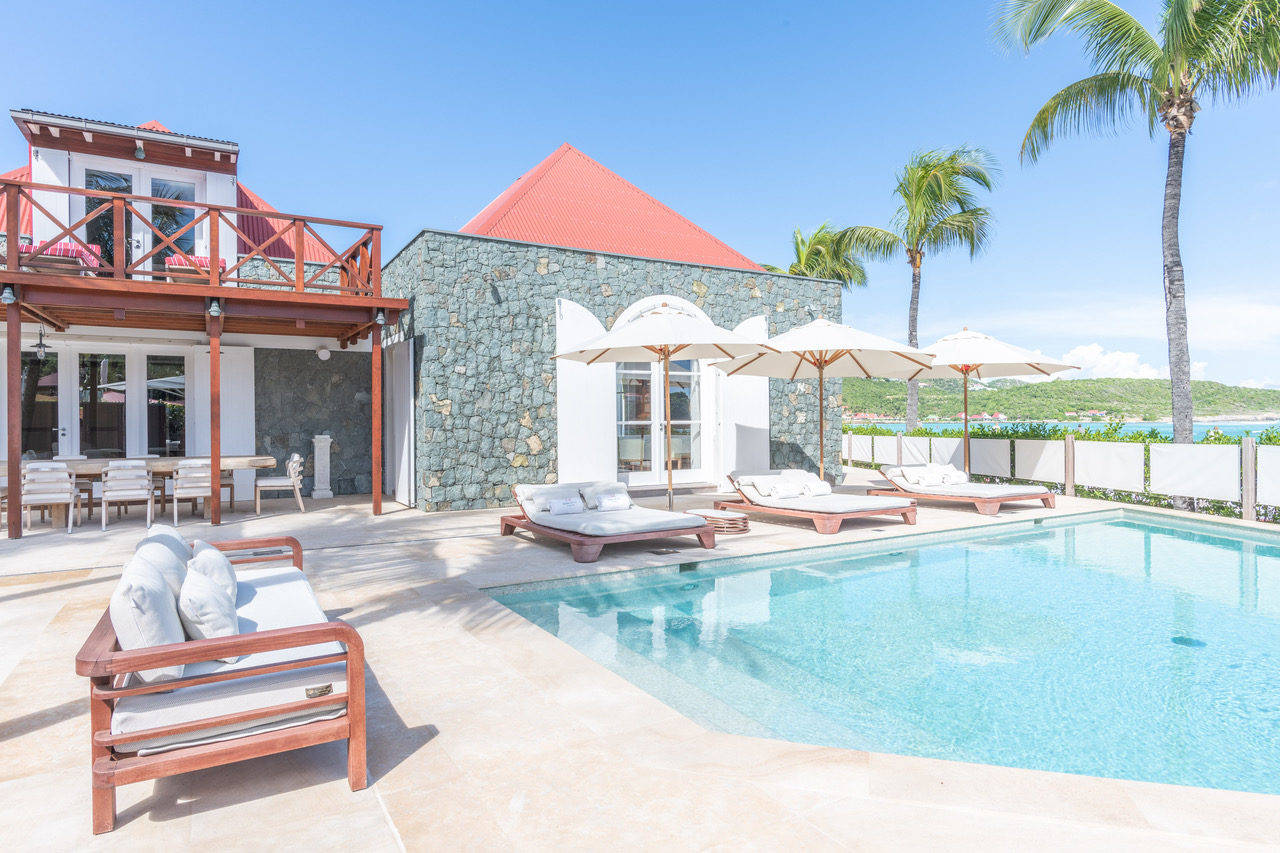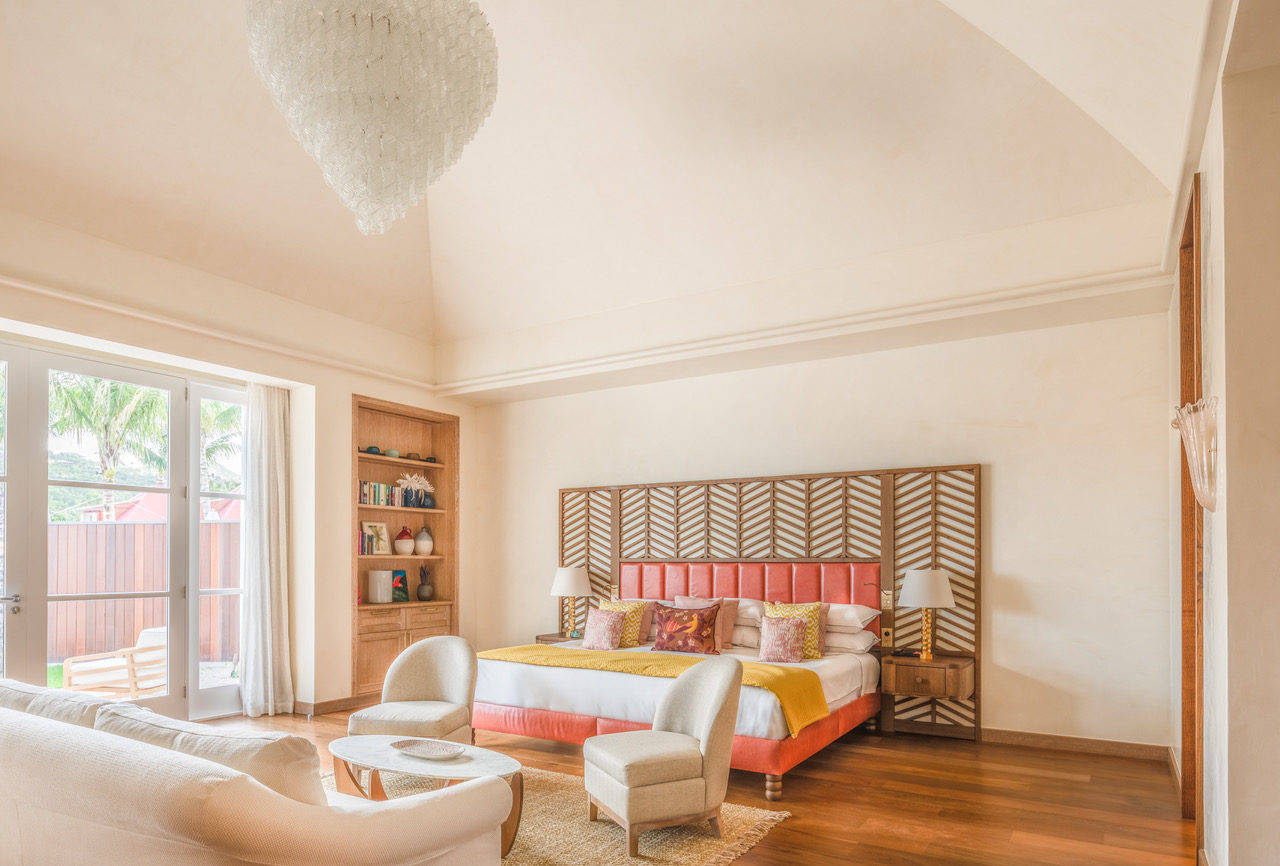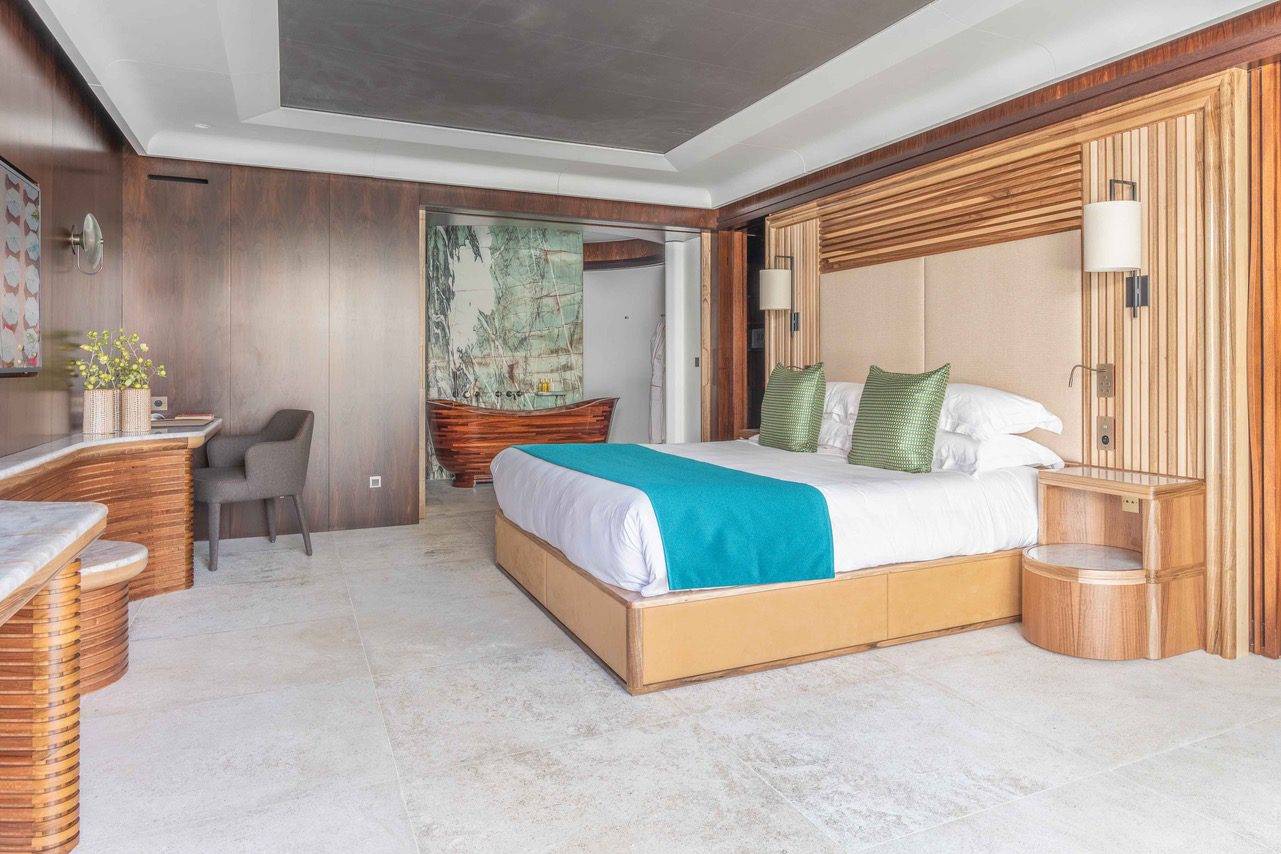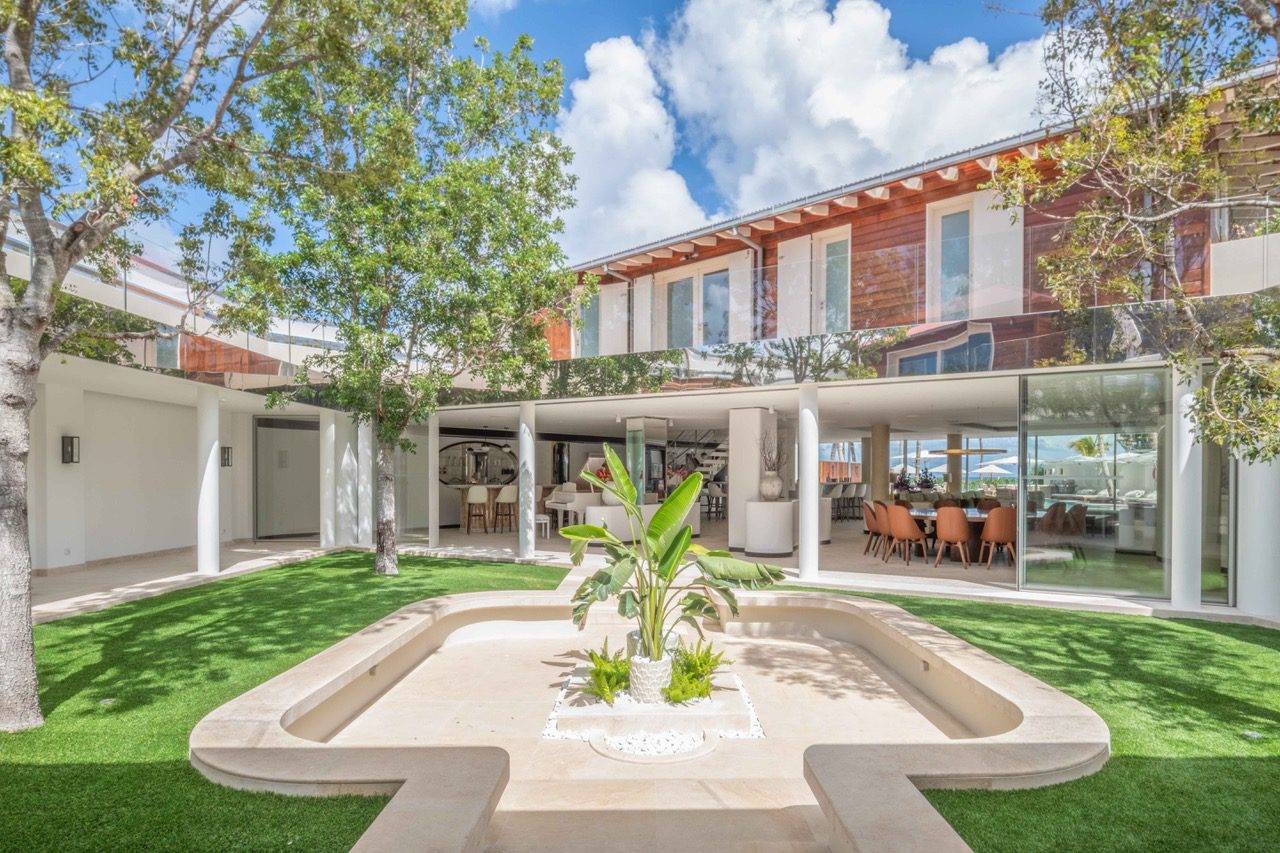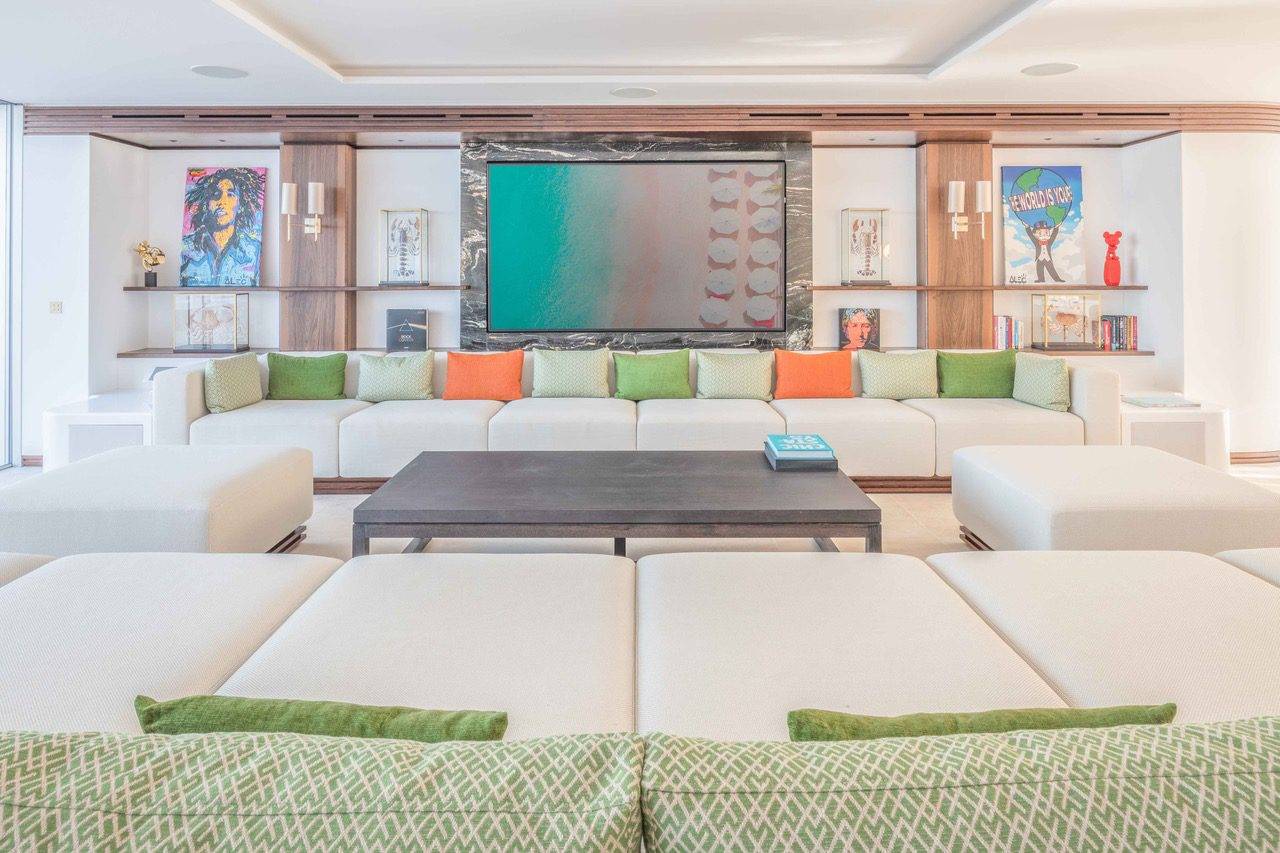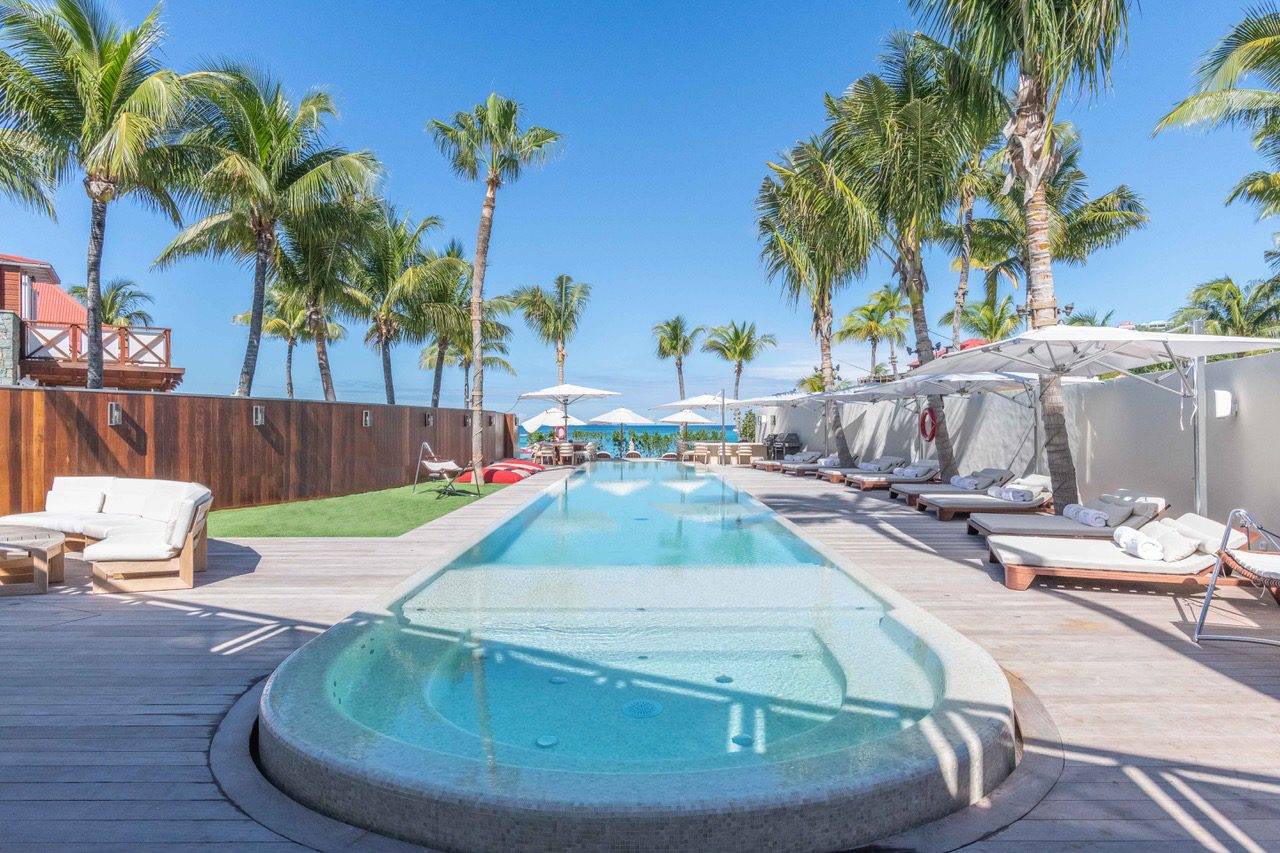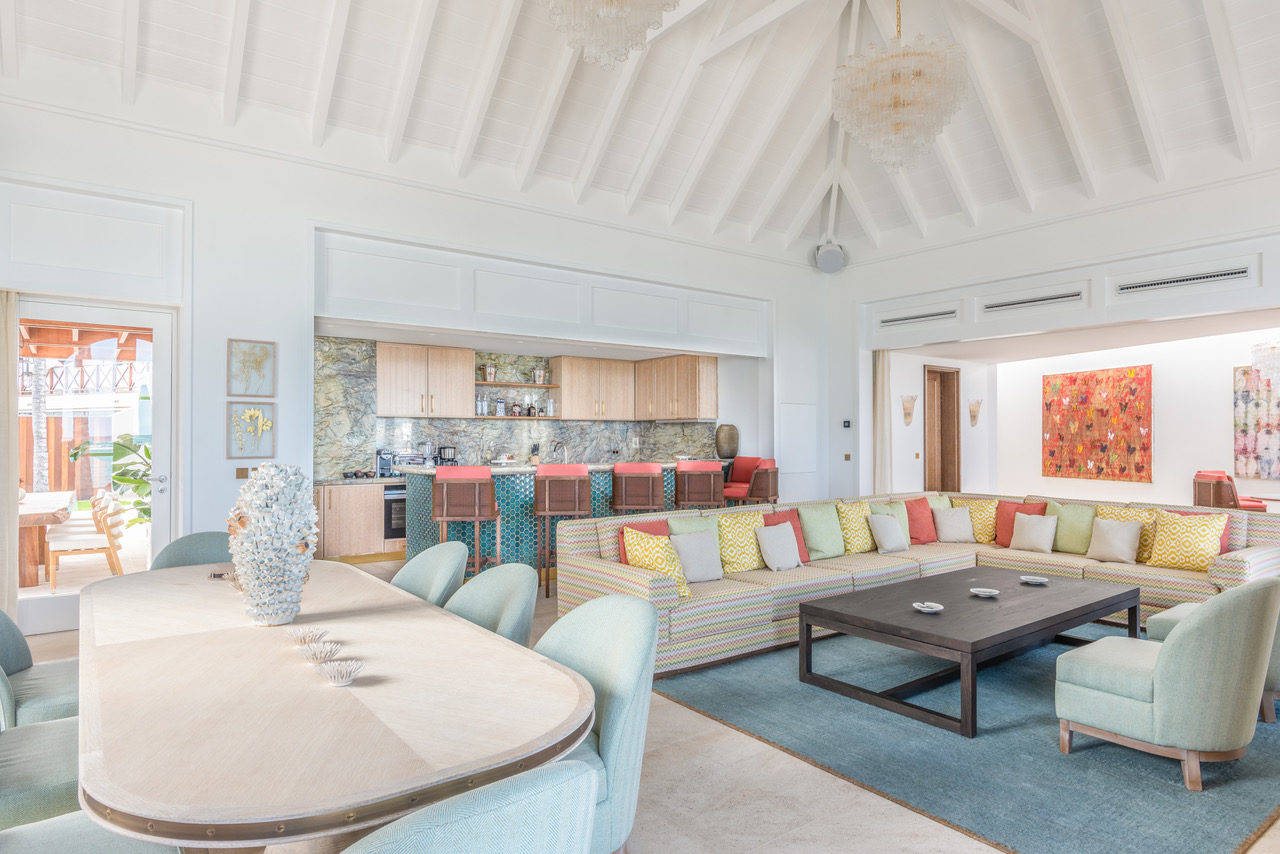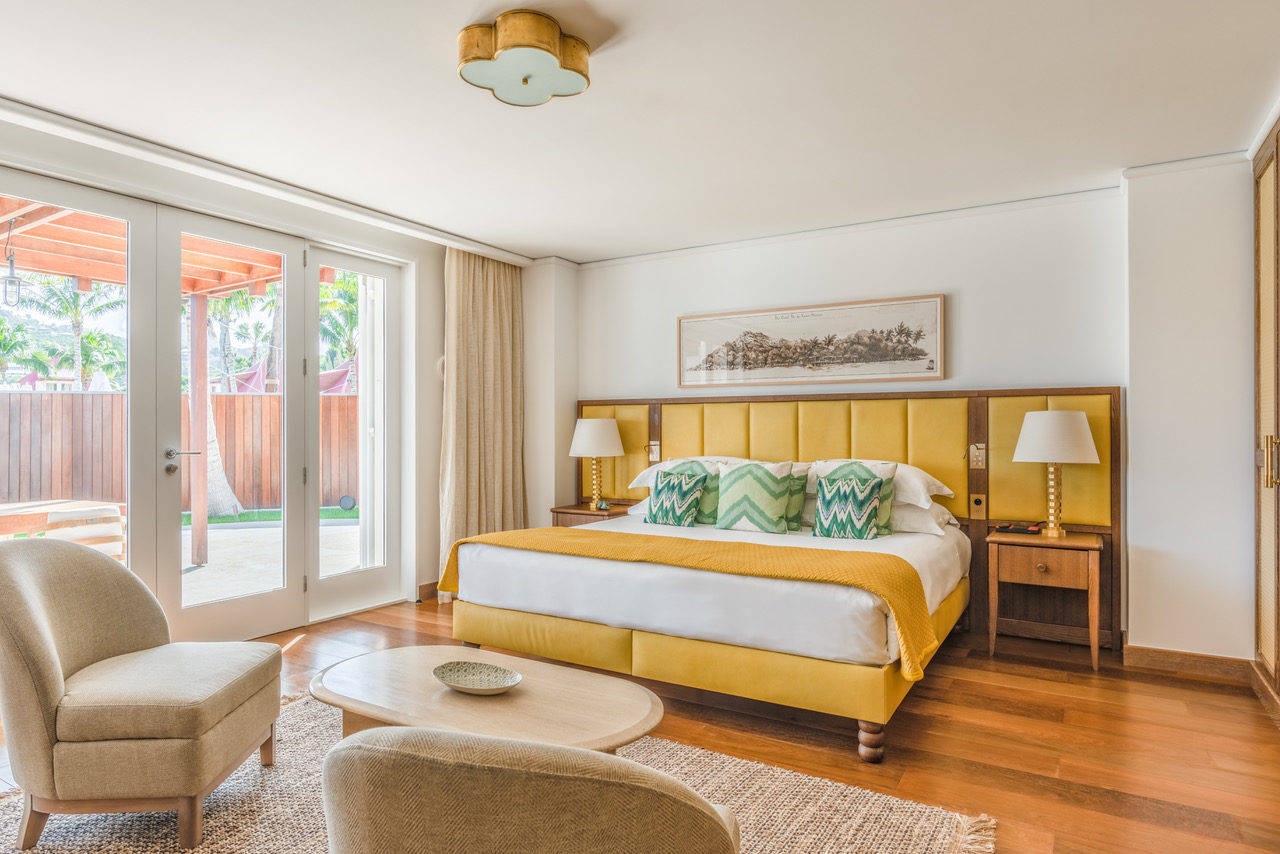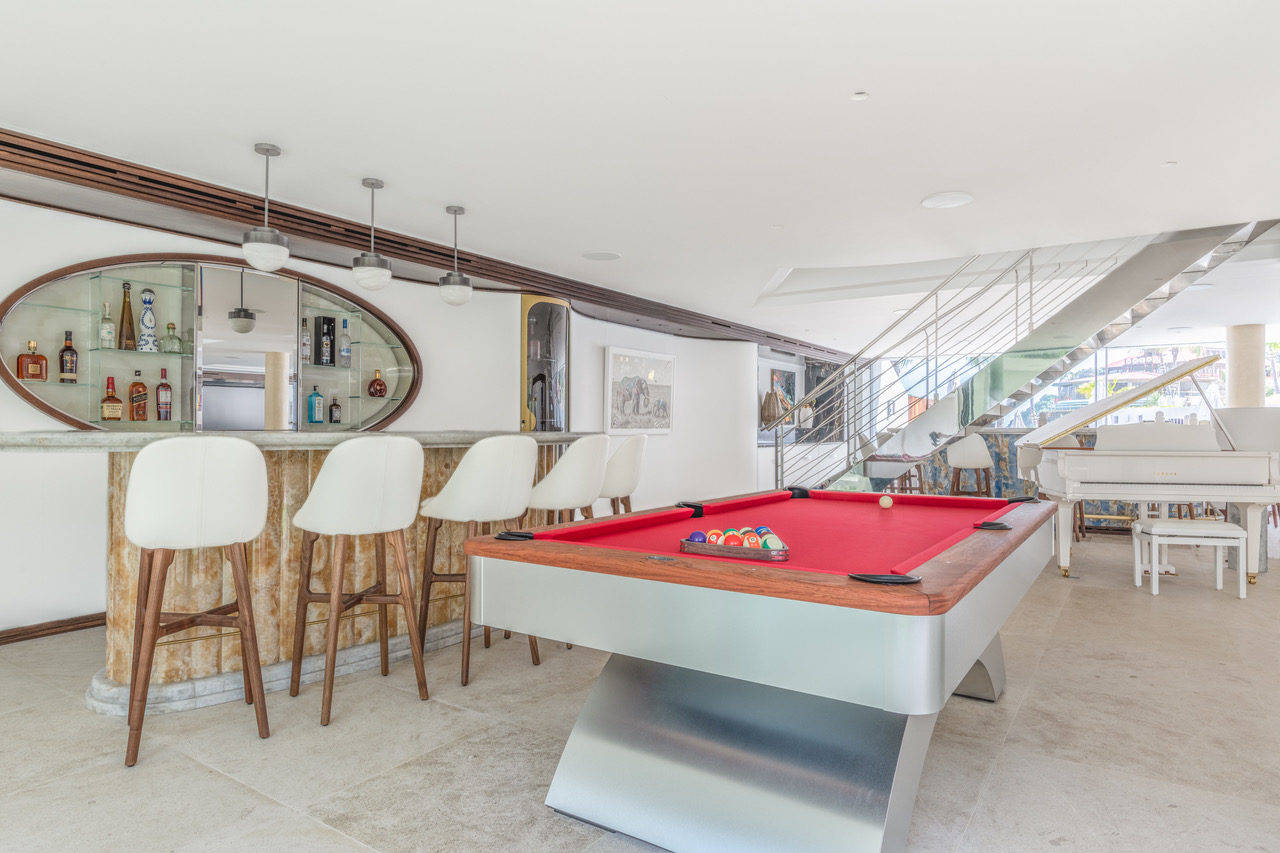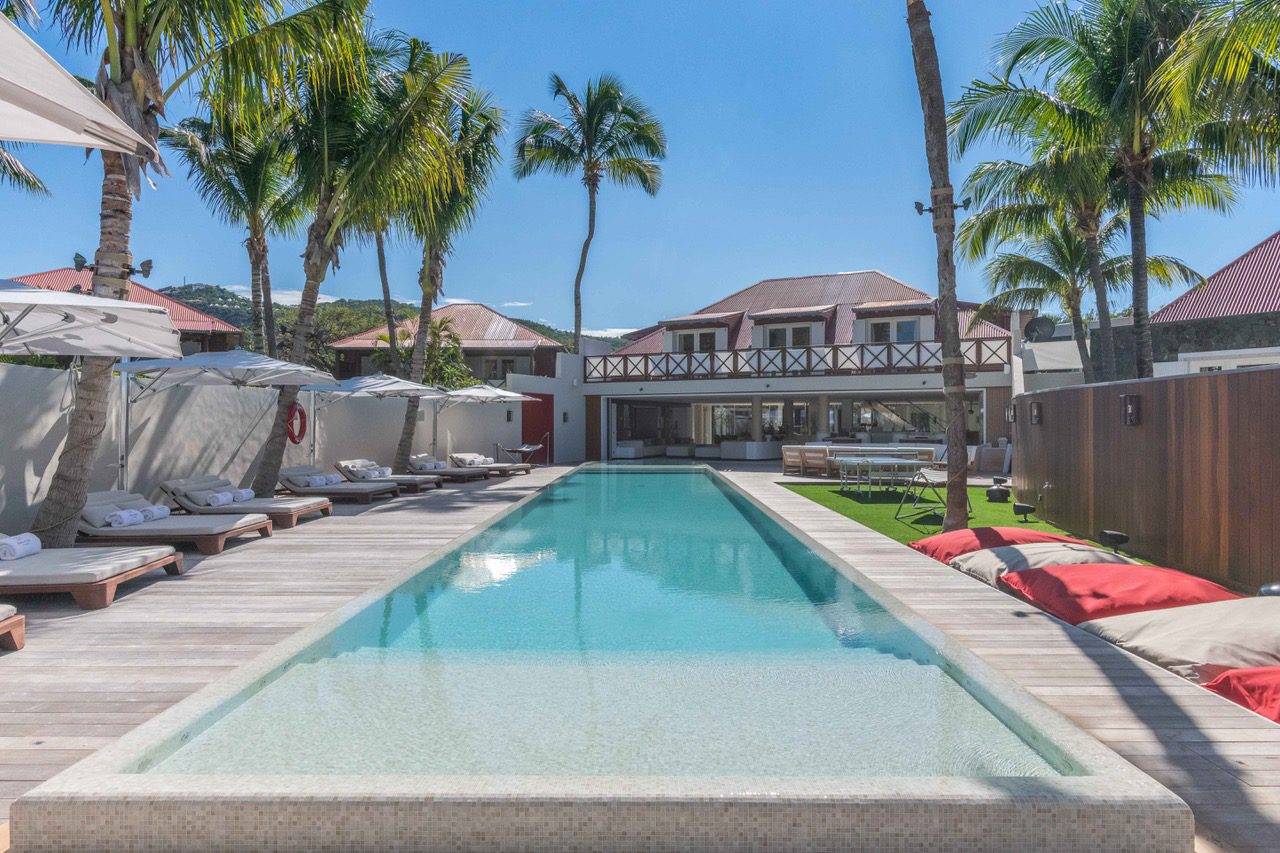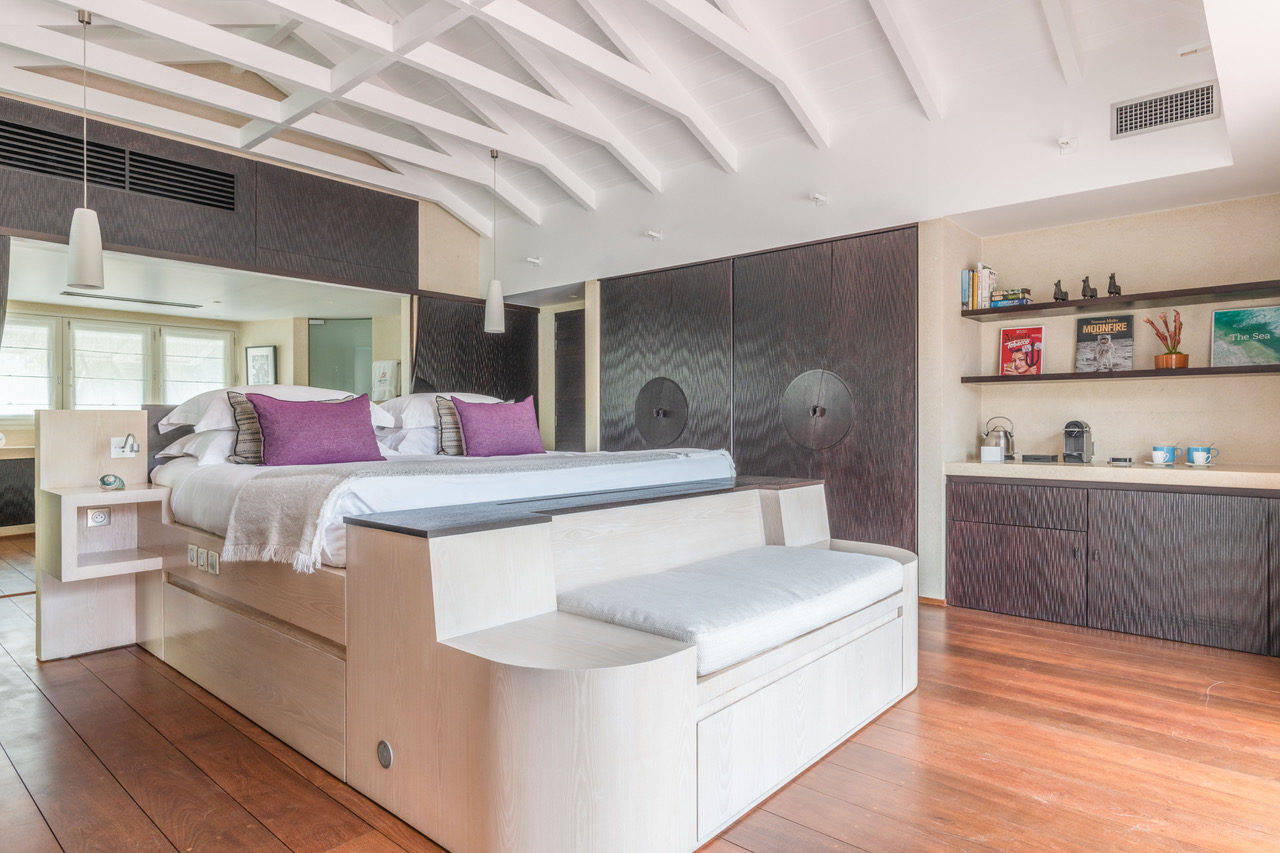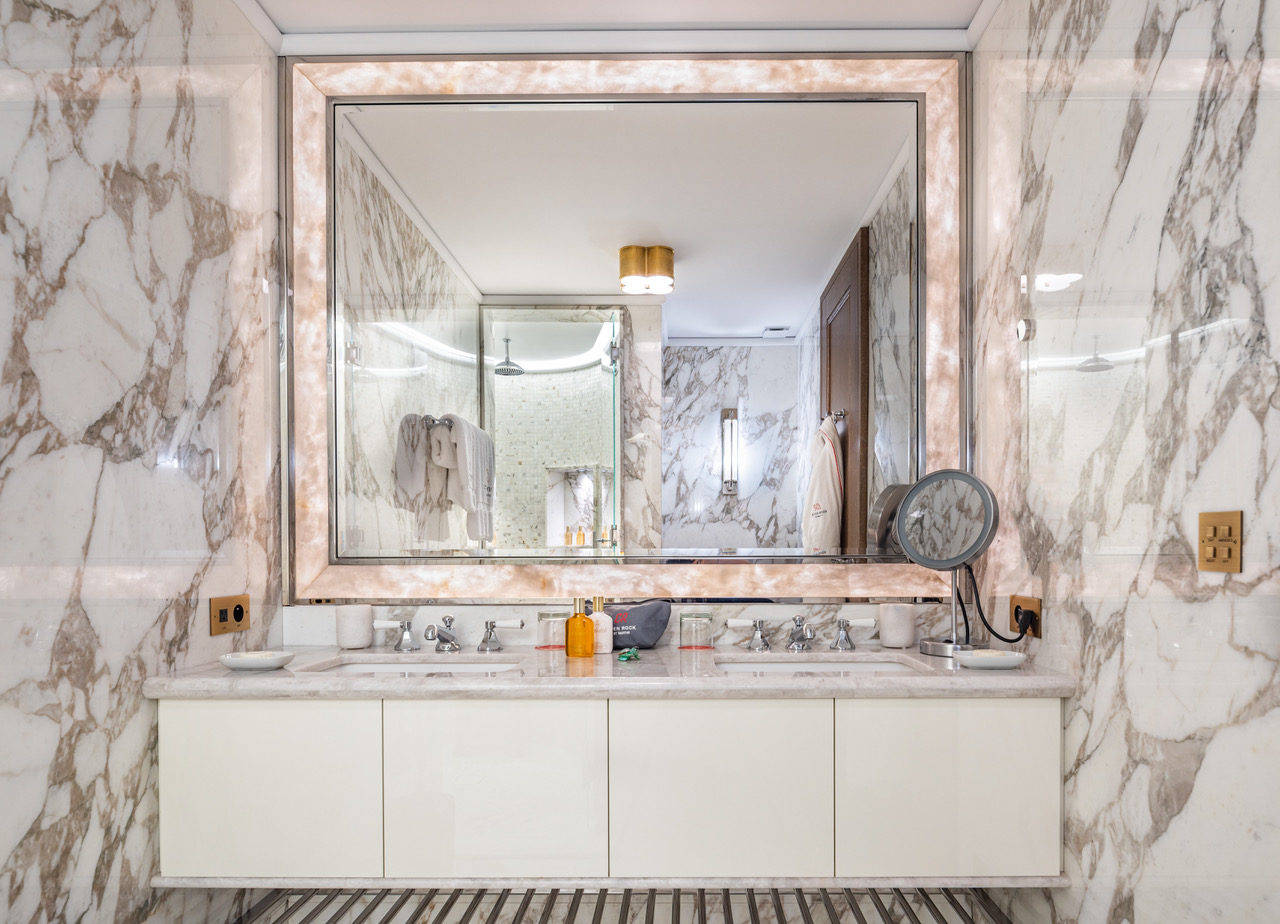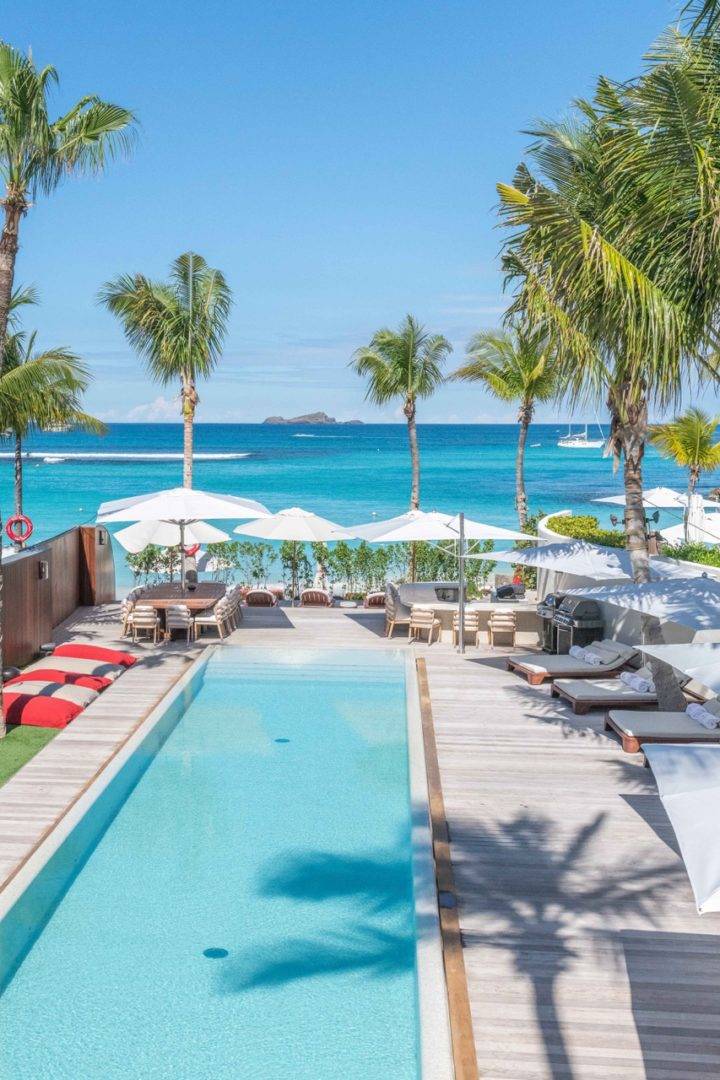 Size ultra luxe villa from: 3060 sqft
Villa Nina
Villa Rockstar
© Jeanne Le Menn
Learn more Learn less
Informations about the room
Amenities
King size bed
Baby-crib on request
Air conditioned
Views of the sea
Views of the garden
Private pool
Terrace with ocean view
Terrace with garden view
Soundproof rooms
Living area with office
Mini bar
Equipped kitchen
Espresso machine
Continental breakfast included
Daily housekeeping
Bathroom
Hair dryer
Magnifying mirror
Shower
Bathtub
Hi-Tech
Stereo with CD player
Bluetooth speaker
DVD player
Television
Flat screen TV
French channels
American channels
Foreign channels
Hotel Services
Amenities
Ocean view
On the beach
Beach club with chaises
Restaurant
Bar Lounge
Beach bar
Limited Mobility Access
Private parking
Transport
Free transfer to airport
Free transfer to port
Services
Boutique
Concierge 24/7
Dry cleaning
Fitness center
Laundry
Massage
International newspapers
Local newspapers
Private use of entire hotel (please inquire)
Reception 24/7
Room Service 24/7
Spa
Multilingual staff
Leisures
Activities at hotel
Art Gallery
Paddleboard
Yoga
Family
Babysitting on request
Animals
Pets accepted with supplement (please inquire)
Learn more Learn less
Your booking request for Eden Rock